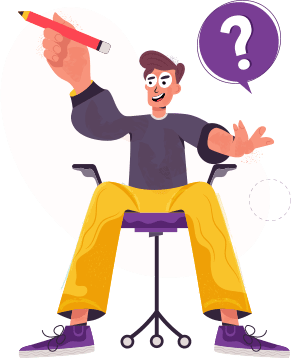 I have to write an essay, but I don't know where to start! Got same problem?
No, I know what to write!
Oh, yeah!
Role of Leadership in Management
Good leadership activities lead to better performance since different leadership styles lead affect organizational performance. Leadership is the ability to get people to work in an organization for the purpose of achieving organizational goals. Leaders in an organization influence employees; they set goals, find ways of achieving such goals and create some social norms among the participants in the organization. Leaders are always concerned and considerate to the followers; hence managers must posses such kind of a trait to embrace good leadership in the firm. The manager is characterized with leadership qualities of friendliness, consultation and recognition of subordinates, open communication, supportiveness and representing the interests of subordinates. This leadership style is aimed at achieving job satisfaction for the employees which is then translated to good performance of the organization (Baron 1999, p. 14). Leaders in an organization must aim at initiating structure where the main focus is on job tasks. Here, the leader is mainly concerned with the utilization of resources and human resources to achieve the expected group goals. The leader concentrates on the tasks of planning, coordinating, directing, problem solving, expounding on subordinate roles, disapproving poor work and demanding more effectiveness of employees. In organizations, leaders are expected to exhibit employee oriented form of leadership to influence employees in the achievement of organizational goals. To attain this, leaders must exhibit the attributes of being considerate to subordinates, supportive and non-punitive.
Managerial roles in an organization require managers to encourage extra ordinary performance fro the employees. Managers must create an inspiring corporate culture in order to inspire, empower and energize employees. Managers must supply a shared vision and motivate employees to work towards achieving more that the targeted outcomes. Managers should create an attitude of self confidence and make the business a fun. As leaders, managers should unlock the inner power of the people for the purpose of sustaining their commitment. Managers should help employees connect their goals with those of the organization. They should be able to inspire, energize and recognize achievement of employees so as to provide rewards. Managers must be able to create a sustainable ability to change in order to deal with the rapid unpredictable change and volatility. They should aim at building an adaptive organization as well as putting together the corporate (DuBrin, Dalglish, & Miller, P 2006)
According to Baron (1999, p. 14). Leaders are expected to demonstrate the required leadership behavior all the time. Leaders face challenges when dealing with group members. A leader must always respect group members at all circumstances and realize that frustrations are inevitable. The leader can exercise excellence in every situation since excellence is always willing to be strong, learn, and get even better. The leader should be able to take appropriate risks with the powerful energy to explore, express, share, learn and expand. A successful leader will always have the means of building levels of trust in the group where open conflict can be discovered without humiliation. A successful leader should always pursue excellence n all situations.
First-time customers get
15% OFF
Mann, RD (1999) argues that, there are various qualities within the leadership framework covering personal, cognitive and social qualities of a leader. These qualities are discussed below as personal qualities, setting Direction and delivering the service.
Personal Qualities
These are core qualities of the framework and leaders are required to use more of the personal qualities when dealing with the complex issues in the firm for accountability.
Self Belief
Successful leaders should exhibit self confidence which enables them to give directions to their followers. In order to build this quality, a leader is required to be experienced in many situations. Leaders are expected to be able to appreciate challenges and stand for what they believe is true. They should be able to work extra hard when necessary to achieve the desired results in the group. Leaders must speak up to demonstrate their integrity which improves their motivation for service.
Self Awareness
It is evident that, successful leaders exhibit self awareness by knowing their strengths and weaknesses and uses failure as an opportunity for learning. Leaders must be aware of their emotions and their personal impact on other people.
Self Management
A successful leader must be able to control their behavior by exhibiting emotional self awareness which will help in regulating behavior even after being provoked. They are supposed to be determined and flexible in the event of challenges as well as having the ability to survive in an increasingly complex environment
Drive for Improvement
Leaders must be willing to make outstanding difference in peoples lives by delivering and improving high quality service to the organization. Leaders must be driven by a primary focus of achieving organizational goalsfor the benefit of others.
Personal Integrity
Successful leaders convey a sense of integrity in their undertakings which supports their ability to deliver their best results to the organization. Leaders must be able to use experience and commit themselves to achieve what is expected. They must have reliance that would help them to work harder to increase the outcomes.
Setting Direction
Setting a direction for the future is very important for the leader by determining their political awareness of the organization and the social care context. The political judgment is underpinned by the existence of intellectual flexibility together with the drive for results and the sense of seizing the future to inspire and motivate others.
Delivering the Service
In order to deliver service results, leaders are expected to provide leadership across the organization. They should enhance leadership change through people. They should be able to hold to account by having the strength to resolve issues of holding others to account. Leaders must be able to empower others by supporting the long term capability of employees in the organization that are important for future development of products through empowerment.
The behavioral theory describes a successful leader by first evaluating behavior through the determination of a behavior classification as well as the identification of broad leadership styles. The theory says that, leadership skills are patterns of motives. Successful leaders are described as having working towards achieving power, they don't like associating with other people and work through delegation of activities to subordinates. Leaders described in the behavioral theory have influence on group decision making, commending and criticizing others in the group. The management style may either be authoritarian, democratic or laissez-faire. The theory says that, leaders with authoritarian management style make decisions alone and demand compliance to the orders given by the members of the group. The leader does not participate in work but only complements and criticizes the work of others. Leaders with democratic leadership style initiate collective decision making processes with members of the group. The leader collects views given by employees before making the final decision. The leader in Laissez faire management style gives freedom to the members of the group to make decisions without the leader's involvement (Baron 1999, p. 16).
Conclusion
In conclusion, a high performance team must possess the asset of leadership in order to maximize the out put of the organization. Leadership is a component that is used in the directing function of managers. Managing and leading are two different ways of organizing people. The manager uses a formal, rational method whilst the leader uses passion and stirs emotions. Leadership development requires the organization to considerably commit and invest in resources. The organization requires an organizational culture that values and supports growth and development. This will ensure that leadership capacity of employees and organization is achieved.
Related essays
Customer`s comment
2 days ago
Don't get me started! I could talk all day about what a great writing service Essays-Writer.net is! I could sing your praises to the rooftops! Because of you, my GPA has remained high throughout my college years, because you have always been there to give me high quality writing when I needed it most. Thank you, from the bottom of my heart. I will continue working with you, for sure.
Customer
Customer`s comment
23 days ago
Your writing company delivers for me every time. I have never been disappointed.
Customer
Customer`s comment
24 days ago
My teachers could not believe I managed to deliver such a powerful essay, thanks for your input.
Customer
Customer`s comment
19 days ago
Your writing service is outstanding! Thank you for the paper on European History after 1940! I am not a good history student. I find the subject very dry and boring and I just couldn't get into writing about it. I made a number of failed attempts before I finally went online and read up on which writing services were which. By far, Essays-Writer.net got the best reviews, and now I understand why. Your customer service department is comprised of real professionals who really understand what it means to help. Your writers are excellent and easy to work with, and your work is fully guaranteed. Of course, my paper was so perfect that I didn't have to use the guarantee, but just the fact that you offer such iron clad guarantees tells me that you are a trustworthy writing service. I am so pleased to have found you. I will never use any other. Why should I? It just doesn't get better than Essays-Writer.net!
Customer
Customer`s comment
24 days ago
your service is good enough for me! Is it possible to get some discounts at your website? It would be nice to get some special offers or free papers from you. Thanks!
Customer