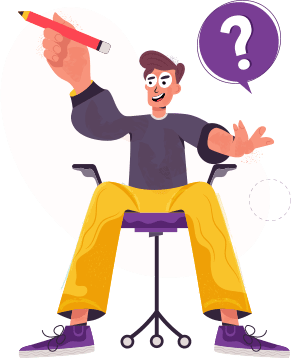 I have to write an essay, but I don't know where to start! Got same problem?
No, I know what to write!
Oh, yeah!
Economic Development through Social Tourism: A Case for Nottingham
Literature Review
Tourism is one of the fastest-growing sectors of economy in many countries around the world. Many countries that are not resource-rich will rely on revenue from tourism. At times it may be an additional source of income for the countries that provide rich cultural diversity and grant their residents and visitors an opportunity to enjoy the experience they have to offer. The tourism industry constitutes about 10% of the world's economic income and employs about a tenth of the world's workforce. However, without proper planning and execution of certain policies, mismanagement of this money is inevitable. Tourism has several economic impacts on the local communities giving rise to the infrastructure in the given area.
Despite the economic benefits that come along with tourism, the social and environmental impacts can easily diminish their importance. In this regard, local communities should be involved to ensure that values of the community are protected when interacting with the visitors. In order for a country to fully maximize the benefits of tourism, an organized method of approach must be devised to be able to accommodate the changes that will come with tourism. It is an industry that is dynamic and so the governments need to be on top and up to date with the current strategies to maximize the returns on the industry.
Aim: To identify the economic costs and benefits of implementing a local social tourism strategy.
The development of tourism in any country is a great way for wealth reallocation from the local markets and its injection back to the country's economy. It is a bid to ensure the growth of the economy and see that the resources are being used effectively. Local tourism has a variety of socio-economic benefits and costs associated with it, especially for the community around it.
Social and Economic Benefits
Social and economic benefits are:
The most important is that it will earn the country more money through foreign exchange
The infrastructure would have to be developed to sustain the tourism. This includes good roads, airports, airstrips, and efficient communication channels among others.
Through tax deduction in accordance with the governmental policies, it gives the government a platform to collect substantial revenues.
Tourism will create employment opportunities for local people, reduce the number of unemployed people depending on governmental aids, and reduce crime due to idleness.
Tourism will promote opening of schools and other learning institutions to equip the locals with the skills needed to work in the many sectors of the industry.
Tourism attracts investors who bring a variety of products and services to the market both locally and internationally.
Tourism allows for foreign exchange to be brought into the country as a result of the foreigners visiting. This enables growth of the local economy.
It gives a sense of pride and involvement to the local people who feel proud to demonstrate their culture to visitors.
It gives a platform for interaction of different cultures represented by tourists and local people. They learn something new about each other's lifestyles, values, and cultures.
The community benefits from the infrastructure brought by the tourism such as roads, Internet, etc.
Tourism brings in funding that aids in the construction of schools, hospitals within the community.
First-time customers get
15% OFF
Social and Economic Costs
Social and economic costs are:
It may lead to the erosion of the local culture due to interaction with the foreign tourists, as the cultures might collide and conflict.
The tourism area may see an increase in immoralities such as drug abuse and trafficking, robberies, alcohol addiction, increase in spread of sexually-transmitted diseases and so forth.
It may lead to displacement of people from their land as investors crowd to put up more buildings. It will see the privatization of beaches with local people being locked out from what was once public land.
It will see the emergence of slum dwellings since many of the local people will want to be in the urban area.
There will be competition for the resources by both visitors and the local people.
The infrastructure will cost the local governments a lot of money, and this may alter the progress of other projects.
Tourism will cause an increase in property prices within the area; this will be accompanied by an increase of commodity prices.
If the key players lack accountability, profits most likely will not be going into the development of the community, but will be utilized to enrich these individuals.
Since tourism is seasonal, it means that, at a particular time, people will find themselves out of work.
The preference of service providers to outsource experienced workers from elsewhere rather than to train local people, thus denying them job opportunities.
If a country is rocked by disasters, it will adversely affect the tourism flow.
Research Objectives
There is a need to study tourism policies in order to fully understand the regulations that govern the sector (Burns & Novelli 2007). As this is done, it needs to be noted that the policy-making process changes over time depending on the governance of the given country (Hall & Jenkins 2004). Policies can be defined as a set of regulations that determine the decisions that will affect both the development and activities associated with this sector (Goeldner et al. 2003). When considering Nottingham, there is an unconstrained scope to the tourism development. Without a doubt, this will add to the economic progress of the country. Due to globalization taking place, it is likely that the industry is on a steady rise. The improved infrastructure and the emergence of new technology are the results of developments taking place.
Nottingham, also referred to as Robin Hood's home, offers a rich mix of old culture and modernism. It offers grand tours through the castles and Sherwood Forest, a chance to take part in the numerous festivities and enjoy the local culture. Having been branded as a tourist destination, there is an extensive scope for marketing and a variety of strategies to be introduced in order to ensure effective promotion of Nottingham as a tourist destination. The local government in collaboration with other key industry players should understand that they are involved in active marketing to guarantee maximum utilization of resources.
Propose and Evaluate a Market Entry Strategy
In order for any business venture to succeed, there must be a proper market entry strategy. This means to involve players in conducting thorough research about the venture they are about to invest in, searching for possible competition and devising ways of launching in a manner that will generate profits while avoiding losses (Janssen 2004). The company must be aware of timing and seasonality. This will ensure that they will not offer services or products that do not have a viable market (Lymbersky 2008). There are several market entry strategies. These include direct entry, use of middlemen, use of joint ventures, where several companies combine forces, and forming alliances (Li 2003).
Market entry evaluation will involve five important steps. This is to ascertain that the market the company is seeking to enter provides the most favourable conditions to enable the company prosper.
Step one is to identify the region they seek to invest in.
The second step is the initial screening, where they weigh their options in terms of factors such as security, political stability, exchange rates, etc.
Step three is the in-depth screening, where detailed information is given. This information should be up-to-date and highly accurate.
Step four is final screening.
Step five is personal experience. In this last step, representatives are sent to the region to get a personal perspective on the potential of the business.
Research Methodology
The research would be carried out within the set of guidelines that would emphasize the type of methods being used in the data collection and analysis. Given that the data will be provided in a written and audio format, the methods will include:
Use of questionnaires to ascertain the extent, to which the tourism has impacted the social and economic welfare of the local community.
Interviews with the local tourism committees and employees of the tourism sector to determine what needs to be done to improve the sector.
Observations, where the researcher will move around the area to create a personal perspective on the tourism's impact on the community.
Related essays
Customer`s comment
13 days ago
Essays-Writer.net is a trustworthy company that I have been using for the last couple of years. I am employed with two different companies. Needless to say, time is a continual issue. If not for your help, I would not have been able to make it through these 2 years. I have no doubt that you are absolutely the best writing company anywhere! You have bailed me out repeatedly with my written assignments. Each and every one of them has been well-written, interesting and exactly what I needed. Thank you so much for coming through for me time-after-time.
Customer
Customer`s comment
2 days ago
I just cannot realize my life without this essay papers writing provider. It is amazing! I can order my papers any time I need!
Customer
Customer`s comment
28 days ago
Even though the notice was short, the writer managed to finish it in good time.
Customer
Customer`s comment
30 days ago
Dear Essays-Writer.net, You handled my rush order beautifully. I am still amazed by the quality of the term paper, because your writers didn't have a whole lot of time to write it. Still, they did a great job and I'm happy that I chose Essays-Writer.net. Thank you for taking care of this in such an eloquent way.
Customer
Customer`s comment
21 days ago
I did not know what an online writing service was before I started to use this one. It is a cool site. They deliver perfect papers for me.
Customer