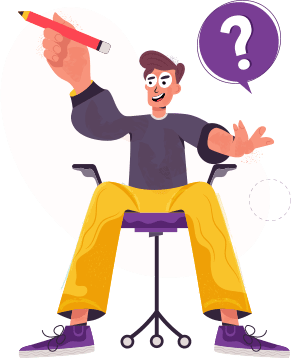 I have to write an essay, but I don't know where to start! Got same problem?
No, I know what to write!
Oh, yeah!
Abstract
The 19th century became a period of remarkable changes, development and inventions in the American history. First of all, it was a period of Civil War, industrial revolution as well as immigration and internal migration of the population. Great changes appeared in all spheres of political, social, economic and industrial life. A lead role in shaping of new social relationships belongs to women. At the beginning of the 19th century, the American woman had no permission to vote or hold office. In the republic, which was based on the principles of equality and liberty, women were considered as second-class citizens but in the book of Buhle, Murphy and Garland (2009), authors stated that in the 19th century a new middle-class emerged and the 'doctrine of separate spheres became an ideology' for women.
Feminism became a leading force behind the women's rights in late the 19th century. It was a movement which established and demanded equal political, economic and social rights for all women. Feminism also included women's property rights, employment and education and, first and foremost, the right to vote. Solomon (1985) stated that at those times, woman's function was just to keep the spiritual value of the family, do domestic duties and provide a husband with a comfort. A married woman lost her independence as well as all her material possessions. The educational process of women, according to Margaret Nash (2005), was limited to the bare of basic literacy, domestic skills and some knowledge in music and painting. Lifestyle of the American housewife was monotonous and deprived of any rights. Probably, that is why the nineteenth century America gave rise to the women literature.
It was the way out to be heard and seen. Many of the world's greatest female authors were published during this period. Their works were interesting, unique and thought-provoking, and it was a reason for authors to take pseudonyms, even though the publishing world was considered opened for women. To help each other, women who already worked as writers or editors of literary periodicals and publishing houses aimed at educating and advising talented women on the reality of the marketplace. What did it mean to be a female writer at this time? According to Yaringtong and De Jonga (2007), a female writer in the 19th century was not considered as a serious writer: at best, the female literature was invisible or socially acceptable as 'child-like', at worst: it was ridiculed. Female authors were popular and critically admired, but very often their works were labeled as 'sentimental' or 'domestic' literature. Such labels became an obstacle, and a literary work was considered as an average novel; as a result, it was forgotten for decades. Nowadays, it again becomes popular to study female authors of that time and this research is dedicated to the most interesting writers of the 19th century.
Sarah Orne Jewett
Sarah Orne Jewett was a female novelist and short story writer, best known to the literary world through her stories of New England country life. Her father was a doctor. Sarah had a delicate health and that is why little girl had to spend a lot of time in the open air. She accompanied her father on his rounds among the patients very often. During such trips, Sarah acquainted sights and sounds of native lands as well as stored material, which later formed a base for her stories. Her career as a writer began, when the girl was only seventeen. First several short stories appeared under her name in Our Young Folks and Riverside Magazine, but a serious publication was printed in the Atlantic Monthly at the age of nineteen. Much of her works were focused on the environment of southern Maine and its dying communities. Jewett paid a lot of attention to the European authors and at the same time was under the heavy influence of American female writers such as Harriet Beecher Stowe.
Jewett made her reputation because of the novel "The Country of the Pointed Firs", which is considered to be her masterpiece. The novel is a consequence of short stories, which many critics considered as the series of sketches. It can be read as a study of the effects of isolation on citizens of the fishing village along the Maine coast. Some critics considered that this novel has no plot and compared Jewett with a painter that created just an image. Her literary heritage consists of such works as "Deephaven", "Play Days", "The Tory Lover".  Among her finest works are "A White Hero" a collection of short stories and "A Country Doctor", a novel that describes her father's work and Jewett's ambitions for a medical career. Jewett is described as a writer with a significant influence and feminist views. The author died in March, 1909, leaving a considerable contribution to the American literature.
Kate Chopin
Kate Chopin is an American author of short stories and novels and is considered as a forerunner of feminist authors. In 1890s, she started to write successful articles and made translations which were placed in periodicals. The author developed her writing style which she took from the French male writer Guy de Maupassant. Chopin wrote short stories for adults and children which were published in such well known magazines as Atlantic Monthly, Vogue and The Youth's Champion. Nowadays, Chopin is best known for her novel "The Awakening", which was considered as highly controversial in the 19th century. Le  Marquand (1996) stated that the novel describes the conditions of woman in marriage and is recognized as overtly feminist work. It is a well known fact that criticism always surrounded Chopin's work. Due to its feministic views, "The Awakening" was out of print for several decades.
First-time customers get
15% OFF
Few of her works were too far ahead their time and did not obtain the popularity and recognition on time. Severe criticism deeply discouraged the author. She never made a lot of money from writing, but she was considered as a leading author of her time. She was famous for such works and collections as "The Storm", "The Story of an Hour", "Bayout Folk" and many others. Le Marquand (1996) claimed that Chopin made a woman the subject of a male-centered world. She considered male possessiveness as a crucial problem within marriage. However, Chopin moved beyond the measures of social stereotypes. In words of Fusco, Chopin 'has blazed her own path – the path of feminism, that path which led, ultimately, to The Awakening'.
Edith Wharton
A remarkable writer in the American literature, Edith Wharton, was born in New York in 1862. Wharton was a Pulitzer Prize winning, novelist, short story writer and designer. Her career lasted for over forty years and included the publication of more than forty books. She created the most memorable characters in the American literature such as Ellen Olenska in "The Age of Innocence" and Lily Bart in "The House of Mirth". Her own life became an example of the obstacles that the woman of her time had to overcome to find self-realization. The dramatic irony is used in many of her novels. Despite the fact that she was brought up in the upper-class, such Wharton's works as "The House of Mirth" and "The Age of Innocence" became one of the brightest examples of author's ironical criticism. Edith's debut was in 1877, with publishing of a collection of poetry, which was entitled "Fast and Loose". Her first poems and short stories were published in Scribner's Magazine.
For the next years of Wharton's activity, her works were published in Atlantic Monthly, Century Magazine and the Saturday Evening Post. The author dedicated much of her time to design and travels, but however busy she was, Wharton always found time for writing. Year by year, Edith published her works. In 1905, "The House of the Mirth" became that years' best-seller. In 1920, the novel "Age of Innocence" brought Wharton a Pulitzer Prize award and made her the first woman, who had ever received it. "The Age of Innocence" is set in the upper-class New York in 1870s.The story is centered on the couple's impending marriage and the introduction of a woman, whose presence provoked and threatened their happiness. The novel was written as an apology for the earlier and more critical novel "The House of Mirth". Wharton spent last years of her life in France. The last time she crossed the ocean was to receive the degree at Yale University. The writer died in 1937 and was buried in American Cemetery in Versailles, France. Wharton's achievements give a modern reader opportunities to get acquainted with the epoch of the 19th century, images, places and relationships of that time.
Harriet Beecher Stowe
Harriet Beecher Stowe wrote: "Never give up, for that is just the place and time that the tide will turn". Probably this was a rule of her life. A woman, who was born in Connecticut, the daughter of the active anti-slavery fighter and founder of the American Bible Society, Lyman Beecher, faced a lot of obstacles in her life. Smith (2012) indicated that Stowe overcame difficult periods throughout her eighty-five years: her mother died when Harriet was five years old, her husband could not provide the financial support and, finally, she lost four of her seven children. Despite these facts, Harriet Beecher Stowe did not give up and became a brilliant author of her time. Her father Lyman, and later her husband, Calvin Stowe, as well as Harriet were fierce opponents of slavery. Smith (2012) claimed that Harriet and Calvin gave shelter for fugitive slaves at their home, until they moved to Maine. Year later after the Fugitive Slave Law, which granted Southerners the right to pursue fugitive slaves into free states, Stowe published the first installment of her remarkable masterpiece "Uncle Tom's Cabin".
It was printed weekly in National Era, and, in 1852, it was published as a separate book, which acquainted a considerable success. The book got many opponents in the South and added to the debate about the slavery and abolition as its emotional image captured the nation's attention. The novel became influential in the United States and gave new impetus for the further struggle in the American North, and provoked anger among Southern citizens. Later, the author repeated that it was not she, who wrote "Uncle Tom's Cabin", it was written by God and Stowe merely did his dictation. Despite all difficulties and the unexpected success, Harriet always felt a support from her husband Calvin. He helped her in her work and during whole her career was her literary agent in America and England. Harriet Beecher Stowe wrote more than twenty books including novels, memoirs and collections of articles and letters. She left a significant trace in the American history and had a strong influence upon her readers.
Jane Austen
Another remarkable woman of the 19th century – Jane Austen was a representative of the English novelists. Her works of romantic fiction earned her a fame and place of one of the most read writers in England. Grossman (2007) pointed out that Austen started writing fiction in 1789 but she did not publish novels until 1811. It should be indicated that all her six novels appeared anonymously. The most significant features of her style and historical importance gained her realism and biting social commentary. Austen wrote about a difficult and painful life of the English woman in marriage. Grossman (2007) wrote that even if a woman was more or less financially independent, she was essentially forced to sell herself on the marriage market. Austen wrote about the woman's faith, shoved her dependence on marriage.  Her novels became very popular in a short period of time and still remain the most beloved masterpieces in contemporary world. Her first publication appeared under the title "Sense and Sensibility" and immediately became a popular work of romantic fiction.
The novel describes life of sisters Elinor and Marianne Dashwood, where they experienced the love, romances and heartbreaks. A philosophical resolution of the story is represented by the decision of the reader whether sense and sensibility have ever been merged. Another remarkable novel by Jane Austen is "Pride and Prejudice" published in 1813. Elizabeth Bennet is a main character of the story. The novel shows how Elizabeth deals with morality, manners, upbringing, education and marriage. This is a story about the search of self. The story became one of the most popular in the English literature and got a considerable attention from literary critics. However, all Austen masterpieces were famous, adorable and valued, even though they were not bestsellers. Jane Austen brought a new wave of protest, and some critics connected it with feministic views, nonetheless, the author remains one of the famous in the English literature.
Conclusions
The nineteenth century America gave rise to the female literature. It was a period of an intensive cooperation between women and the literature sphere. A lot of literary works were created by ordinary women, but the criticism and scornful attitude destroyed a lot of literature and nowadays just the most significant, interesting and pivotal works of that time remain famous and desirable. A female writer in the nineteenth century was not considered as a serious writer. Her works were rather invisible or considered child-like and second-class literature. Howeve, such women as Sarah Orne Jewett, Kate Chopin, Edith Wharton and other brought a prominent trace into the world literature. Short stories of these female authors caused resonance in society, expressed controversial views and added harsh arguments. The aim of this research was to compare several female authors, their contribution to the literary world, influence upon the society and independent opinion on various life situations.
Related essays
Customer`s comment
15 days ago
I was already getting scared that I won't finish the assignment before someone recommended you people. The writer has made me alive once again.
Customer
Customer`s comment
6 days ago
I would strictly recommend this essay website! The writers are really cool. They write high quality content within very short time.
Customer
Customer`s comment
10 days ago
I was happy with the two essays that your writers did for me. Even though the subject matter was quite dense, they managed to come up with high quality work. This has been my experience with Essays-Writer.net, over the long haul. Each and every time I have needed a high quality paper, you have come through with outstanding writing examples for me. I am pleased to recommend your writing service to my friends and colleagues.
Customer
Customer`s comment
9 days ago
It was a very good paper written for me! Thanks. This essay site is great!
Customer
Customer`s comment
11 days ago
Congrats the writer for the excellent paper you did for me.
Customer