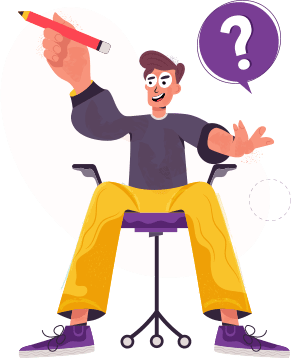 I have to write an essay, but I don't know where to start! Got same problem?
No, I know what to write!
Oh, yeah!
Definition
In 1948, the General Assembly of the UN proclaimed the Universal Declaration of Human Rights, the first UN document on human rights. It stated "recognition of the inherent dignity and of the equal and inalienable rights of all members of the human family is the foundation of freedom, justice and peace in the world" (UN, 1948).
All human rights violations are related to affecting the human body, for example, physical violation, torture, rape, killing and imprisonment. Although the Universal Declaration is rather vague about such an approach, human body is considered the fundamental scale in the human rights that defines gender as their basic factor (Fenster, 2003, p.5).
Women's rights related to their bodies are reproductive rights, freedom of marriage, freedom of sexuality, and others that according to numerous researches are constantly abused. Higher women's vulnerability concerning their dignity and freedom is resulted from the traditional perception of human rights "based on a 'normative' male model and applied to women as an afterthought" (Fenster, 2003, p.5). Moreover, according to Fenster, the following facts lead to a conclusion that human rights are "tragically gendered" (2003, p. 6):
Most of the world's refugees are women and their dependent children;
Women constitute a large majority of the poor in the world;
Women are excluded from public power at the national scale.
Geographical, Political, Cultural, Social, and Religious Aspects
Although gendered human rights are the global issue, women's rights meanings and correspondingly the recognition of their violation vary in different geographical, political, cultural, social, ethnic, religious and other environmental conditions. The differences are defined by the locally adopted boundaries between public and private domains represented by state, corporations, religious institutions, traditions, etc.(Fenster, 2003, p.8).
The main actor who undermines the universality of human rights is governments because they aspire to subordinate rights to the public interests of upper classes and local traditions (Fenster, 2003, p.15). Therefore, women's human rights are often abused in the name of traditional cultural codes. This process changes in different regions, among different classes and races and between urban and rural environments. With the support of social and power relations in society, different political, economic and cultural institutions based on the patriarchy platform try to preserve their autonomy and dominance that perpetuate women's inequality. They restrict women's spatial mobility through "prohibiting them from moving freely in their environment in order to ensure their faithfulness and modesty"(Fenster, 2003, p.3). For example, Islamic fundamentalists force women to wear a veil in public that reflects the different notion of public and private that limits women's freedom. Such traditional norms and cultural habits that require women's subordination are in contradiction with declared universal human rights.
Numerous researches on women's rights show that, in spite of cultural relativity of human rights, women's rights are abused in similar ways that emphasize the universal nature of the women's rights issue (Fenster, 2003, p.4). In general, it is associated with limiting women's participation in economic, social and political activities and control of resources. It necessitates legitimizing universal human rights, in particular cultures and transforming the basic cultural settings.
Historical Background
The origin of women's rights movements.The Declaration of Independence written by Thomas Jefferson in 1776 declared the equality of all men. However, more than half of the society population — women and enslaved Americans — was not considered by Jefferson equal members of society. The reforms of "old institutions and old ways of thinking" were required to change the notion of human rights (McMillen, 2008, p. 9).
The reform movements that had the decisive influence on society were abolition and women's rights (McMillen, 2008, p.9). These movements had created the environment for the adoption of the Declaration of Rights and Sentiments written by Elizabeth Stanton in 1848. This declaration stated that all men and women were created equal (McMillen, 2008, p.9). Thus, the women's right movement started transforming the world through making women equal before the law and implementing equal gender rights in other spheres of life.
During the 19th and 20th centuries, the women's suffrage movement gained power in America and Britain due to the battle for women's right to vote. Only in 1920, the Nineteenth Amendment to the U.S. Constitution provided women with the right to vote (McMillen, 2008, p.95). The main challenges for the women's rights movement were not only to overcome assumptions established in society about women's dependence on men and their innate inferiority, but also to convince women to demand their rights (McMillen, 2008, p.4).
Developing awareness of the gender dimension of human rights.The important direction of the women's rights activities was to increase the society's awareness of the gender dimension of human rights. The United Nations Universal Declaration of Human Rights of 1948 was the first UN declaration on human rights. However, it was too general and vague about women's rights due to the necessity to provide its international acceptance. Its main advantage is that the document has made human rights issues including women's rights international rather than internal affairs.
First-time customers get
15% OFF
UN proclaimed the year of 1975 the International Women's Year. The first UN revolutionary conference on women's issues was held in Mexico City, in 1975. For the first time, the oppression of women related to their inequality was recognized as an international issue.
The Mexico declaration called the nations to eliminate violence against women such as "rape, incest, forced prostitution, physical assault, mental cruelty and coercive and commercial marital transactions" (Fenster, 2003, p.6). However, most nations ignored the document.
In 1980, Convention on the Elimination of All Forms of Discrimination against Women was endorsed in the UN conference in Copenhagen, Denmark. The discrimination against women was recognized as a social problem. The document called to provide urgent solution through implementing measures to ensure women's equality in the legal system and other public institutions (Fenster, 2003, p.7). Unfortunately, the convention has not solved the problem because no mechanism has been created to enforce the Convention within states.
The UN Women conference in Nairobi in 1985 emphasized the global power of women that manifested in women doing two-thirds of the world's work, providing more health care than the entire world's health system, and being the chief educators of the family. However, conference's final documents recognized that two-thirds of the world's women lived in poverty; there was a universal sexual exploitation of girls and women; they outnumbered men among the world's illiterates (Fenster, 2003, p.7).
The Fourth World Conference on Women in Beijing in 1995 called governments to end the discrimination. This conference defined governments' interpretation of human rights according to their own philosophy and circumstances as a setback in women's human rights development. Improvements of women's lives were recognized as an important factor to benefit society (Fenster, 2003, p.8).
Factors that Influence Women's Rights
The implementation of objectives set by UN declarations and conventions depends largely on global and local women's rights organizations, but they are under the powerful pressure of different external forces. Clark et al.highlight the environmental factors that have an impact on women's rights (2006, p.17):
Neoliberalism.It isthe most dominant economic paradigm that has influence on the economic, political and social development in the world in the context of globalization. Dominant global institutions and governments promote policy reforms based on the neoliberal ideas of individualism and the free market that include fiscal austerity, privatization, trade liberalization, lowering labor and environmental standards. Clark et al. argue that the expansion of the neoliberal ideology has diminished the role of governments in the protection of human rights and fairly distribution of resources and basic services; it has increased economic, social and gender inequalities (2006, p. 18).
Religious fundamentalism.Flourishing of radical religious forces based on growing instability and increasing poverty has reinforced their influence on politics and decision-making institutions. In the focus of their radical conservative ideology is restricting women's spatial mobility through their returning to traditional gender roles; it is evidently the rollback in the women's rights development. It exacerbates the issue of defending women's rights, particularly reproductive and sexual rights.
Militarization.Militarization of some countries and regions is supported by moving toward global governance of neoliberalism, wars on terrorism, and growing contradictions between countries over resources. It is a considerable potential for emerging military conflicts leading to systemic cruelty, violence and genocide of people, especially women and children, which are among the most displaced people in the world (Fenster, 2003, p.6). Besides, in many conflicts, for example, in Africa and former Yugoslavia, women and teenage girls were particularly targeted (McMahon, 2005).
Patriarchy.The old-fashioned patriarchy embedded in all societies all over the world is the platform of all political, economical, social and cultural institutions that perpetuate women's inequality. In order to improve women's lives, it is crucial to undermine the privileges of patriarchy through legitimizing universal human rights.
Current Situation with Women's Rights
15-year review of the implementation of the Beijing Declaration and Platform for Action (1995) allows evaluating the current situation concerning women's rights. According to the UN report despite some advances in women's economic empowerment related to employment and education, gender inequality remains the main issue of women's' rights agenda due to the impact of existing discriminatory norms and practices. Women are still excluded from decision making as before. The climate changes and the recent crisis has deteriorated their empowerment and caused the rollback in the development process (Commission, 2010). Furthermore, there was expressed a concern about the continuation of serious and systematic violations of the human rights of women and girls that include all forms of sexual violence, trafficking, torture, killings, "honour" crimes, forced and early marriage, and domestic violence (Commission, 2010, p.90).
The main advocates of women's rights remain women's rights organizations. Reaching the goals stated in the UN declarations and conventions depends on their power and development. Clark et al define the current state of women's rights organizations as "survival and resistance" due to decreasing their support by funders that affect their efforts in achieving gender equality (2006, p.3).
Changes in Women's Rights
The juxtaposition of the current situation and previous advances allows defining the main changes in women's rights since their origin. They refer to the increased awareness of the gender dimension of human rights. It implies shifting in human rights research to analyzing gender as a basis for discrimination and abuse (Fenster, 2003, p.107). It is an important change because increasing recognition ofgender-based violations and gender inequality is an important dimension of modern societal structures and institutions. Besides, examining the relations of human rights and economic status of women has helped to understand the importance of improvements in women's lives for society.
In the practical field, the past 50 years have demonstrated significant social, academic, and occupational gains of women, but, unfortunately, actual women's equality has not been achieved and is presented now much less than achieved legislative equality (Paludi, 2010, p.27). Moreover, the desperate situation concerning serious and systematic violations of the human rights of women and girls including rape and other forms of sexual violence remains the serious issue. It means that nothing has changed with the core of all challenges – patriarchy (Clark et al., 2006, p. 20; Fenster, 2003, p.149).
Conclusion
The analysis of the women's rights development leads to the following conclusions:
Gender is a basis for discrimination and abuse; women's rights have the universal nature regardless of geographical, political, cultural, and religious aspects;
The main concern about women's rights is legitimizing universal human rights within particular cultures. The transformation of the basic cultural settings is urgently required to reflect adequately human rights values;
Women's economic empowerment is necessary for sustainable economic growth and society development. Improvements in women's lives benefit society.
Related essays
Customer`s comment
19 days ago
There are many cheap custom writing services on the web, but their quality is not good. This is the only custom writing service I can rely on.
Customer
Customer`s comment
16 days ago
I greatly appreciate the work done by the writer, perfect and delivered in time.
Customer
Customer`s comment
13 days ago
I needed to edit the paper slightly, but nothing major. All in all, an excellent job. Thanks for the help!
Customer
Customer`s comment
21 days ago
The work I received from your writers was much better than expected, especially considering the affordability of your services! This is so impressive! I wasn't aware, previously, that companies like Essays-Writer.net even existed, but then again, I'm pretty sure you are the only one that is this good. I have heard a lot of bad things about other writing companies, but never a negative word about Essays-Writer.net. You are reputed as being the best, and I, for one, am convinced that this is true.Thank you for the outstanding job you did on my essay and research papers.
Customer
Customer`s comment
16 days ago
I am very fortunate to have found Essays-Writer.net. My paper was completed well ahead of schedule and was written exceptionally well. I cannot thank writer # 1119 enough! The paper was precisely as I wanted. I will definitely be a long-term customer. Thanks again!
Customer