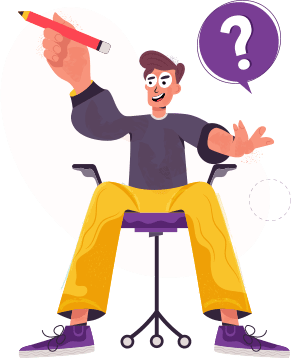 I have to write an essay, but I don't know where to start! Got same problem?
No, I know what to write!
Oh, yeah!
Aftercare services are those offered to families and friends of loved ones after death. These services can be offered by funeral services homes. It is essential to consider that people react differently to bereavement as an operator of a funeral service home. Some of the emotional responses to death include disbelief, guilt, despair, anger, shock and loneliness among others. These emotional responses may occur for either a short or a long period. Additionally, the physical symptoms that accompany these emotional responses may be disturbing and acute. They may include energy loss, forgetfulness, headaches and poor concentration. Thus, the funeral home would develop and implement a bereavement support program as an aftercare service (Hospice Foundation of America 1).
The Funeral Services and Healthcare Program
First-time customers get
15% OFF
The program would include healthcare professionals and counselors who would assist people who have lost their loved ones. Counseling services will be offered to the bereaved in order to assist them dealing with grief. Additionally, the bereavement support program offered will provide adequate consumer information to clients. This will enable them to understand issues in end-of-life situations through the provision of phone support and informative resources.   
The funeral services home would also offer community services to achieve client fulfillment. The community services would enhance the aftercare program offered by the organization. One of the community services is the free obituaries e-mail notification. Clients can send notifications of death via the funeral services home. The second community service is the grief support assemblage that helps people dealing with the loss of a loved one. Contributions from well-wishers and charities will sustain these two community services. Other community services to be offered are a 24-hour phone support to the bereaved and a free monthly circular that offers advice, wisdom and help on death and life (Duke Homecare and Hospice 1). The revenues collected by the funeral home will sustain these services.
Related essays
Customer`s comment
10 days ago
I'd just like to say that Writer #2281 did a fine job of writing my research paper. I will be back in a couple of weeks with another order. I am completely satisfied with how things went with Essays-Writer.net. Thanks!
Customer
Customer`s comment
27 days ago
I find your writing service to be staffed with serious professionals who understand the urgency of turning out great writing for your customers. I have ordered papers from you for a year and a half now, and each time, I have been given superb papers that were error free and interesting to read. I truly appreciate your efforts, and hope to continue to do business with you from this point forward. You deserve my loyalty, because you are certainly loyal to your customers! Wishing you all the best.
Customer
Customer`s comment
27 days ago
I have to admit I was skeptical. The literature review provided, however, was a commendable product and worthy of the best reward I have seen in published dissertations. I am certainly grateful for the amount of time saved as a result of your service.
Customer
Customer`s comment
18 days ago
I did not know what an online writing service was before I started to use this one. It is a cool site. They deliver perfect papers for me.
Customer
Customer`s comment
16 days ago
I am very fortunate to have found Essays-Writer.net. My paper was completed well ahead of schedule and was written exceptionally well. I cannot thank writer # 1119 enough! The paper was precisely as I wanted. I will definitely be a long-term customer. Thanks again!
Customer