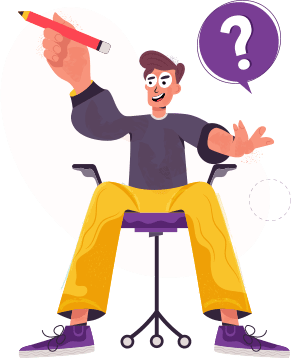 I have to write an essay, but I don't know where to start! Got same problem?
No, I know what to write!
Oh, yeah!
Exhibition of Thomas Jefferson
In this exhibition, it exhibits that under the pressure of Thomas Jefferson "bacon, Locke Newton "were the greatest men that ever lived and he made sure that foundations were laid for those super structures for these grate men. This was in a letter to John Trumbul who ordered copies of these portraits of the three men. In there work , "Physical and moral sciences" Jefferson is depicted to be avid reader of newspapers "The genius of liberty" was just among the titles in his Library which were sold to the congress although they were destroyed in the fire of December 24, 1851. It is believed that a cube –shaped stand was designed by Thomas that was in its own capacity capable of holding five books and allows the reader to rotate the stand thus changing the book in view. The ground in which Jefferson planned to plant his ideal Republic was Virginia, his vision encompassed Governmental, cultural, educational and societal institutions and activities. Thomas Jefferson exhibition retrieved from http://www.loc.gov/exhibits/jefferson on 22 April 2010
In this exhibition Jefferson desperately wanted to help in drafting the constitution of Virginia once independence was virtually certain. His effort also went as far as to reform Virginia's laws on crime, inheritance, religion, education, and also slaves. He also promoted studies of natural history, botany, archeology, and architecture. Having the largest library as personal one in the United States by 1815 was a testament to his Conviction that all subjects of learning fell within the purview of all learned men. Thomas Jefferson drafted a bill for establishment of religious freedom which was intended to prevent any one from being compelled to frequent or support any religious worship; this was in 1777 but Virginia did not adopt the act until January 16, 1786 when Jefferson was United States minister to France. According to the exhibition, the university of Virginia was designed by Jefferson as an academic village where students and faculty Lived in close proximity.
First-time customers get
15% OFF
Notes on the state of Virginia is the only book published by Thomas Jefferson while he was the minister To France in May 1785. His interest went as far as the discovery and exhumation of an entire skeleton of a mastodon near Newburgh. He presented the bones when he was newly elected as the United States Vice- president and also the president of the philosophy society in 1797. Retrieved from http://www.loc.gov/exhibits/jefferson on 22 April 2010. The presentation of these bones and the report on the megalonyx or "great claw" to the society, this study is said to have marked the start of technical vertebrate paleontology in the United States. "Megalonyx jeffersoni was the name given to the animal.
He is exhibited involving himself in the drafting of declaration of independence. Of which he wrote a statement of the colonialists' Right to rebel against the British government and establish that all men are equal and all have the right .To life, liberty and pursuit of happiness. He was critical in changes to the document especially on the Slave trade issue. It also evident that Jefferson wrote at least three drafts of a constitution for Virginia after learning that Virginia's convention had called for independence of Virginia; these drafts did played a big role in Virginia but it did also have importance in the Declaration of Independence. The draft which was written by Thomas Jefferson of the declaration of independence included eighty six changes made later by John Adams, Benjamin Franklin, the committee appointed to draft the document and by the congress.
Jefferson later endorsed the document:"Independence Declaration of original Rough draught." July 9 Was the day the declaration of independence was read and the army took up arms and destroyed the Statue of King George III at the front of Broadway in New York City. John Nixon was also present in the First reading of the declaration of independence.He was also influential in the making of the federal Constitution which was written in the 1987. He was the first secretary of state, vice president, leader of The first political opposition party and also the third president of the United States, this played a grate Role in shaping the nation's capital and defining the powers of the constitution, it also played a role in The nature of the emerging republic principle of which he stand is firm on the issue of importation of slaves and also maintaining the view that state and the church should be left separate. Jefferson together with John Adams and Benjamin Franklin were chosen to design the grate seal for the new country. Although Congress did not accept it the words were retained which became the country's motto. His role as A secretary of state and president played a grate role in him being instrumental in building the national Capital district. His inauguration as the third president came on March 4, 1801. He was president for two Terms. He allowed the constitution to forbid slave trade outside the United States.
Related essays
Customer`s comment
12 days ago
This note concerns writer 9901 Writer 9901 just produced one of the best term papers I have ever turned in. I just finished reading through his work and have to say that this person really knew what he was talking about. I have no doubt that I am going to make an A on the paper. How could I not? It is perfect!
Customer
Customer`s comment
17 days ago
Dear Writer 36821, I was very pleased with the assignment you did for me before, which is why I asked for you again. Once again you did not disappoint! You did an excellent job and my teacher was really impressed with my writing skills (or should I say your writing skills?). Thank you so much for your help and support. Cheers.
Customer
Customer`s comment
15 days ago
I was pretty much stuck on my thesis proposal, but you were able to hook me up with a researcher who did the ground work for me. My proposal was accepted and I am on my feet now. Good job.
Customer
Customer`s comment
26 days ago
My paper was delivered on time, written exactly as I requested, and basically saved my grade. You guys are great!
Customer
Customer`s comment
7 days ago
Even though the notice was short, the writer managed to finish it in good time.
Customer