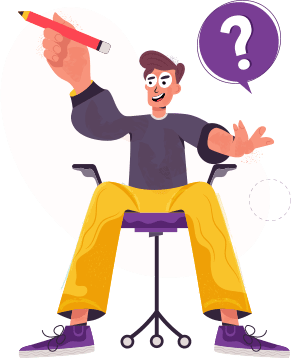 I have to write an essay, but I don't know where to start! Got same problem?
No, I know what to write!
Oh, yeah!
Leaders in business of the 21st century have distinctive styles to lead diverse employees within a workplace. In a thriving digital environment where remote or virtual leadership advances constantly, leaders need to alter their existing leadership preferences to adapt and fulfill the long term strategy of an organization. AlsoGeneration X (born between 1964 and 1977) members are the next group to succeed the retiring Baby Boomer (1940-1963) labor force. As most Generation X (1965-1979) individuals climb the corporate ladder into leadership roles and Generation Y (1980-2000) individuals grow in the labor force; organizations may face issues in employee retention and turnover of Generation Xers (English, 2009).
Many statistics show that Generation Xers are less likely to stay loyal to an organization and havechanged employers more often than any other generational group (Johnson & Lopes, 2008). The intent of this study is to examine the leadership styles best suited in promoting employee retention, and the reasons that Generation Xers align with, such as family values.
The chapter includes background of the problem, statement of the problem, purpose of the study, significance of the study, definitions, conceptual/theoretical framework, hypotheses, andthe nature of the study.
Technology has benefited humankind to advance in many communications methods such as e-mail or instant messaging (Twenge & Campbell, 2008). Advancements prevail in this field across global regions and the workplaces. This is one avenue where such reforms have started showing. As a result, information sharing and organizational decisions are quick, and most Generation Xers identify with these unique styles of indirect communications. Also the physical settings and locations of normal business meetings have changed over the decades. The change has been from local conference rooms to webcast meeting on a global scale with large organizational audiences (Twenge & Campbell, 2008).
The ability for leaders to communicate and manage a workforce globally introduces challenges in the style of communications used to preserve a shared vision across the organization. As Generation X leaders succeed Baby Boomers into leadership positions, they will need to alter their leadership style to manage the growing number of Generation Y members effectively. They will also need adjustments on the changes from innovative information technology in the diverse fields of operations (Johnson & Lopes, 2008).
First-time customers get
15% OFF
Management Styles, Baby Boomers, Gen X, and Y
Certain distinctions in management styles exist between Baby Boomers, Gen X, and Y. The distinction is in their social upbringing in life, relationship with staff and team members, and success in business and management. Baby Boomers were in their childhood involved with social events during adolescence through neighborhood events such as football, games, and other extracurricular involvement. As a result, this group had a cohesive set of family values that transgressed to work and leadership styles. Conversely, the raising of Generation X group was more independent in nature because individuals did not interact much with other people. This resulted from family characteristics such as higher divorce rates and single-parent households (Gribben, 2007). As such there are many issues up-coming in the experience of this generation in handling matters arising within the workplace (Johnson & Lopes, 2008).
Numerous scholars argued that they have some weakness concerning social interactions within the workplace affected by external reasons. The leadership skills of Gen Y and GenX in business are similar resulting from their acceptance of technology within the workplace (Johnson & Lopes, 2008).
According to Logan (2008), the Bureau of Labor Statistics (BLS) compared the workforce of 2000 and the projections for 2010 to reflect a 31% decline for 35-45 year-olds, and a 2% decrease for 24 and 34-year olds. Leaders from each of these generational cultures have different methods of conducting business and communication to their organizations. According to Logan (2008), fewer people exist in the workforce especially those grouped in Generation X, when compared to the case of 30 years ago. Many of the Generation X and Y groups have used technology as part of their daily lives experience in work, school, or personally. The adoption of Information technology by these generations has promoted a decline in socialization.
A problem that exists among this generation is the social skills needed for communication and interaction. This is because most new generational types choose to communicate via e-mail or instant messaging. Social sites for instance facebook and twitter have undergone development in the modern day and they have boomed. Many Generation Y members take shelter in such avenues concerning communications and social interactions (Johnson & Lopes, 2008).
The benefit of this study is to deliver the framework to accept the current economic state of the world and accept the need for well refined leaders to impose change in organizations. According to Terjesen, Vinnicombe, and Freeman (2007) in the current economic recession leaders need to use new ways to stabilize losses and focus on long-term growth. From the analysis conducted by behavioral scientists, they established the first step that any leader needs to improve recovery is to recognize individual responsibility and this have been one of the major weaknesses on his or her part. Most businesses worldwide are declining in the recession and leaders need to find new ways to empower people and achieve long-term growth.
Related essays
Customer`s comment
29 days ago
There is a good reason why I am a repeat customer at Essays-Writer.net. I can always count on your writers to produce exactly what I request. If my paper needs 12 pages, they will write 12 excellent pages. If I need a paper that is formatted in MLA style, they will do it for me without a flaw. If I need them to take a certain perspective, I can count on the fact that they will do it intelligently and convincingly. I am thrilled to have discovered Essays-Writer.net, because this is a writing company that is 100% dependable and who produces excellent written assignments. Thank you so much for what you do.
Customer
Customer`s comment
6 days ago
I was already getting scared that I won't finish the assignment before someone recommended you people. The writer has made me alive once again.
Customer
Customer`s comment
16 days ago
I greatly appreciate the work done by the writer, perfect and delivered in time.
Customer
Customer`s comment
21 days ago
Very good paper. There were no mistakes in it. Fantastic!
Customer
Customer`s comment
25 days ago
I did not know what to expect from this essay site. My friends told me to watch out as there were a lot of frauds everywhere on the Internet. My experience is quite positive. The service impressed me with its writers and high quality of writing.
Customer