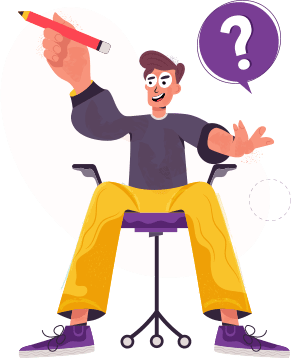 I have to write an essay, but I don't know where to start! Got same problem?
No, I know what to write!
Oh, yeah!
Abstract
Orpheus Orchestra is a phenomenon not only in the field of music but also in the field of management that determines relationships within an organization. Orpheus Orchestra was established by Julian Fifer in 1972. This classical music chamber orchestra is Grammy-Award winning. Yet, Orpheus is known not only for music performances. Many businesses have observed leadership and leader rotation at Orpheus intending to explore the band's leadership practice and its possible application in their firms.
Of course, business organizations have observed not only the creative performance of the orchestra. Orpheus has several characteristics that distinguish it from other orchestras. There is no conductor in the band, but there is a high level of self-government within its different core groups.
Most organizations mainly use an authoritarian leadership style to manage internal relationships between members at different levels. Orpheus Orchestra is the most popular orchestra in the world, and its organization of the work process contradicts many stereotypes of management. That is why some heads of organizations confided that they do not want their staff to know about Orpheus.
You can buy informative essay help on this or any other topic at our service!
Orpheus Orchestra in Kraft Foods and Novartis AG
Nevertheless, big companies such as Kraft Foods and Novartis AG hired Orpheus to show its organization to their heads. These companies were interested in learning about Orpheus' democratic leadership model. Such companies were able to use the democratic model of leadership to improve their performance by studying the organizational and leadership model of the orchestra. While analyzing the democratic leadership model, Kraft Foods and Novartis AG identified several advantages associated with division and delegation of authority. Advantages related to the improvement of functions of the organization, orientation on the needs of the highest order, collegiality in development and decision-making, shared responsibility for the achievements of the organization, development of staff contacts, high degree of awareness among staff about the status of the organization combined with the demands of justice and benevolence, and trustful relationships with employees increase their creativity and motivation.
First-time customers get
15% OFF
The work of a concertmaster is another aspect that distinguishes Orpheus from other orchestras. In Orpheus, concertmasters control the work during rehearsals, mediate debate among members, help them find solutions to their problems, and make the discussion more productive. This way of organizing work when the concertmaster position rotates among core-group members has certain advantages. The logic of the rotation method is in alleviating pressure and allowing each member to lead others. It also allows to shape personalities of members, develop leadership skills, and give chance to be supportive. It makes it possible to develop all members of the orchestra individually, and in this way benefit the orchestra as a whole.
The permanent leadership control system is common but not in such a unique team as Orpheus. There is no permanent leadership in the structure of Orpheus. Even small groups that constantly change their composition cannot be named permanent leaders. Positions, such as conductor and concertmaster, were eliminated despite their consistency in work. Collective participation of all members of the orchestra in decision-making has become a substitute for permanent leadership. Collective solidarity, mutual support, and clear goals are mediated substitutes for permanent leadership. Such substitutes provide a large number of options for the development of the team in comparison with a system where there is a permanent leader. It should be noted that substituting permanent leadership in a team where there is a very strong leader is a rather complicated task.
Summary
This system which is illustrated by the example of the Orpheus Orchestra certainly has several advantages over other systems, and this is confirmed by many years of creative activities and numerous awards including Grammy. But this system will not work in all organizations. Achieving a high level of mutual help, mutual support, and ensuring clarity of goals cannot be achieved by each structure. Unfortunately, not every organization is oriented toward the needs of the highest order. Moreover, such a management system is not suitable for sports teams where the coach as a leader cannot be replaced. Therefore, when choosing the structure of the organization both management systems need to be considered.
Related essays
Customer`s comment
18 days ago
I just cannot find the right words to describe this essay writing provider. Everything is awesome here. Thank you!
Customer
Customer`s comment
26 days ago
I am very excited that I found a writer who is very keen with instructions and follows them to the letter, thanks once again.
Customer
Customer`s comment
29 days ago
Your writers deserve to be congratulated on their accomplishments, and shown grateful appreciation for doing a tremendous job. Writer #11351 is one of those writers. He paid very careful attention to all of the details that I needed special help with on my research paper. As a result, I got an A+! Please extend my utmost gratitude.
Customer
Customer`s comment
11 days ago
Dear Madam or Sir, Thank you for your competence and high standards. My paper was wonderful! I shall recommend your writing services highly. You are far and above better than other writing services that I have used. Your professionalism, attention to detail, high quality writing and great prices are a few of the reasons why I will never use any other writing service. Thanks again.
Customer
Customer`s comment
11 days ago
I am very fortunate to have found Essays-Writer.net. My paper was completed well ahead of schedule and was written exceptionally well. I cannot thank writer # 1119 enough! The paper was precisely as I wanted. I will definitely be a long-term customer. Thanks again!
Customer