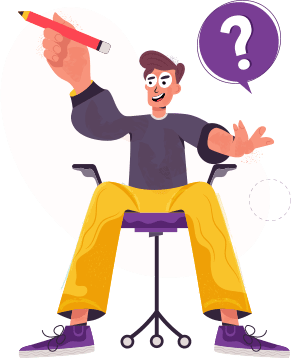 I have to write an essay, but I don't know where to start! Got same problem?
No, I know what to write!
Oh, yeah!
Introduction
According to Dr. Gary Chapman, people can express their love and affection using five love languages. The languages include words of affirmation, physical touch, gifts, quality time, and acts of service (Chapman 26). He argued that all human beings enjoy each of these languages. In addition, he reiterated that people have one primary love and a secondary language. Notably, the languages can be ranked once an individual has undertaken a love language examination. Love languages can be defined as the ways through which we express love, complain, and make requests to the people with who we are emotionally connected. This paper discusses the primary love language I adopted and the reasons that influenced the decision. Furthermore, it discusses my secondary love languages and it includes thoughts on why I use them. Finally, it includes other views on the subject of love languages.  
Love Languages
Having been born and bred in Saudi Arabia with my parents, it became easy to adopt Arabic as my native language. I was able to speak only the Arabic language when I was in Saudi Arabia. Dr. Gary Chapman had noted that most people adopt the tongue of their parents as their native language. Later on in life, I moved to the United States of America in the year 2010. The movement from Saudi Arabia to the United States of America necessitated the need to learn other languages. Hence, from the year 2010, I studied and learned English. Thus, currently, English is my second language. Meeting someone who later became my spouse also necessitated the need for me to develop a love language. Consequently, due to cultural diversity and my background, I adopted words of affirmation as my primary love language.
You can buy informative essay help on this or any other topic at our service!
I learned this love language from my parents who stay in Saudi Arabia. In the most basic terms, a word of affirmation refers to a compliment. People who use words of affirmation as their primary love language normally say nice things about other individuals (Chapman 37). I had noted that my parents used words to encourage me and express their affection. Moreover, they taught me to appreciate always other people and treat them with respect. Hence, I use encouraging words to inspire my spouse. Encouraging words motivate people to work hard and feel secure. All human beings have certain areas in which they feel that they are insecure. The lack of courage normally hinders people from being able to achieve their full potential. However, using encouraging words, people can achieve many positive things in their lives.
First-time customers get
15% OFF
Furthermore, kind words are important in any relationship. Kind words are highly effective in encouraging the authentic expression of emotional affection (Chapman 57). The phrase "I love you" when stated in kindness and gentleness can have a lot of positive impact on a spouse and a relationship. Finally, humble words are important to people who are in emotional relationships. It is essential to note that love normally makes requests and not demands. Hence, humble words are important in any emotional relationship. Moreover, people who are in a relationship are equal partners. In addition, making each other's desires known in an intimate relationship is important. The desires can be made known through requests and not by making demands. The realization of the role of words of affirmation also prompted the need to adopt this love language. It is important to note that love languages are ways through which we express love, complain, and make requests to the people with who we are emotionally connected.
On the other hand, my secondary love languages are the use of physical touch and the provision of gifts. I had realized that physical touch is beneficial to any relationship. My parents always hugged me and used physical touch as a language. This resulted in the creation of a strong emotional connection. Hence, in my love relationship, I employ this language to build a strong bond. Physical touch is the widely used love language by many people in the world. Moreover, physical touch shows concern, love, and excitement. Physical touch and availability play important roles in love relationships (Chapman 109). Conversely, neglect and unavailability are destructive and can cause breakups. Kissing, holding hands, and hugging are methods used to express love using the physical touch love language.
Additionally, a gift is a language that shows thoughtfulness and love. My parents used this language to encourage me. Hence, I use gifts as a love language in my relationship. Gifts are symbols that indicate people's thoughts (Chapman 77). They are also of a variety of forms. Certain gifts are expensive while others are cheap or free. People whose primary love language is the reception of gifts do not consider the monetary worth of the presents that they receive. Gifts can also be intangible. Some intangible gifts are worthy compared to certain tangible presents having monetary values. For example, physical presence during times of crisis is highly valuable (Chapman 87). Therefore, gifts should never be taken to mean materialism. The receiver of gifts always feels that he or she is cared for and known. Moreover, gifts make people feel that they are highly valued than other things that were sacrificed to make the gesture. A missed anniversary or special occasion can be disastrous to any relationship.     
I would like to be in a relationship with a person who speaks love languages that are similar to mine. Dr. Gary Chapman noted that people who do not understand their spouse's primary love languages normally become confused. Communication problems brought about by confusion can result in a breakup of any relationship. The ability to speak the same love language as that of a spouse is beneficial to relationships. The ability to speak the same love language with a spouse improves the connection between the two individuals. This makes the relationship blossom. Moreover, it makes communication natural and simple. Finally, Dr. Chapman noted that the five love languages interact. Thus, it is advisable to understand and become fluent in the other love languages. These other languages are quality time and acts of service (Chapman 99). I would like to become fluent in these two languages. However, my spouse may perceive that an act of service is a sign of weakness. This belief has always held me back. Moreover, many activities usually distract me. Hence, I am not able to adopt quality time as a love language since it requires that I provide undivided attention to my spouse (Chapman 60).
Conclusions
Human beings use five languages to express their love and affection to other people. These five languages include words of affirmation, gifts, acts of service, physical touch, and quality time (Chapman 26). Dr. Gary Chapman identified these five languages and argued that all human beings use them. The goal of this paper was to discuss the primary and secondary love languages that I use. It also aimed at determining the reasons why I adopted my primary and secondary love languages. Finally, it aimed at discussing other issues concerning my views on love languages. The paper has identified words of affirmation as my primary love language. It also identified gifts and physical touch as my secondary love languages. Notably, my cultural background and my parents influenced the decision to adopt these love languages.
Related essays
Customer`s comment
8 days ago
I am so grateful that I turned to you for help with my writing. It can be tough being a non-native English speaker and trying to stay caught up with my college writing assignments that are all in English. Thanks to your marvelous examples, I have been able to piece together how to structure an essay. By following your outstanding example, I have achieved something that I did not think was possible. I owe Essays-Writer.net a lot. Thank you very much.
Customer
Customer`s comment
17 days ago
I think there are lots of different writing services, but not all of them offer high quality academic writing. Therefore, I choose this essay papers writing provider as I am 100% sure that I get only high quality papers within the shortest terms!
Customer
Customer`s comment
22 days ago
I was already getting scared that I won't finish the assignment before someone recommended you people. The writer has made me alive once again.
Customer
Customer`s comment
5 days ago
You just wrote another excellent paper for me. I knew that you would. You always do. Essays-Writer.net is the one company I can count on when it comes to quality writing and reliable customer service. Best wishes!
Customer
Customer`s comment
15 days ago
There are a lot of custom essay papers writing services advertisement banners on the Internet. It is really hard to choose a reliable custom academic papers writing service, but I am sure this essay site is the best one. These writers did not disappoint me. The quality of writing has always been very high. It is the only service I will work with from now on!
Customer