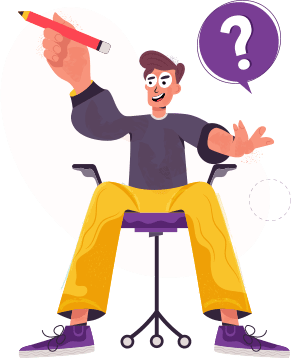 I have to write an essay, but I don't know where to start! Got same problem?
No, I know what to write!
Oh, yeah!
Introduction
Muscle cars have always been very popular among Americans. They are incredibly fast, powerful, smooth, and have amazing attractive looks. Initially, they had great success in the 1960s and the 1970s, when they were utilized mostly for street races. Nowadays, however, they have been updated and upgraded and still appear to be attractive to many car fans.
Chevrolet Camaro
In this paper, I will evaluate two muscle cars – the 2010 Chevrolet Camaro and the 2010 Ford Mustang. Both of them are well known and nearly legendary. It is possible to say that the image that they represent is associated with the spirit of freedom and adventure. It is also important to note that there have always been debates and discussions comparing these two cars, as they both have progressed and developed side by side. Nevertheless, there is still a lot going on surrounding both muscle cars, as they are constantly improving and changing. The categories that the cars will be compared in, are mostly related to their performance and include exterior and interior design, acceleration, ride, and value. These qualities are the most important ones in any vehicle, and especially muscle cars.
You can buy analysis essay papers on this or any other topic at our service!
Chevrolet Camaro is one of the iconic 2-door coupe pony cars, retro-inspired by the Camaro of 1969. According to Ross, Chevrolet Camaro obtains an exterior design that is "modern with hints of classic muscle car cues that gives the Camaro a distinct edge", as well as "sleek and expressive." It represents the might and power that muscle cars obtain. The size of this vehicle makes it daring and masculine. The most outstanding fact is that this car obtains similar qualities when it comes to interior design. The styling is very strong, creating a marvelous effect with the unique round gauges, which are located in rectilinear pods that are exposed through the plump steering wheel. Even though there is enough space, the vision is not that great. Nonetheless, such design is aggressive and brave, the right filling for a car with strong character.
Ford Mustang
First-time customers get
15% OFF
Ford Mustang 2010 still reminds of the classic 1960s Ford, however, the look is rather renovated, fresh, and contemporary. On top of that, Roy mentioned that the shape of the car "pays dividends in fuel economy and aerodynamic stability, while the details add to its attractiveness." While the basic style theme is preserved, the headlamps were made smaller and the turn signals moved to the pocket with them. The leading edge of the hood curves down slickly, providing more strength and aggressiveness to the look. The plastic materials that were used for the creation of the vehicle's salon are soft and very great to look at. Gauges are either conveniently hidden below the surface or flush. Generally, the design is very appealing and quite nice to touch.
Comparison
The acceleration of the Camaro depends on the particular model, for example, if it is 304 hp, 3.6 liters V-6 or the version SS, with 6.2 liters V-8 with 400 and 426 hp. The quickest one, the SS model of the 2010 Camaro can spring to 60 mph in 4.6 seconds. At the same time, it does not necessarily feel that fast during the ride inside the vehicle. The 2010 Ford Mustang Shelby GT500 can go from 0 to 60 mph in 4.5 seconds, while Shelby GT 500 Convertible – in 4.6 seconds and Mustang GT takes 4.9 (Zeroto60times). The Mustang provides the lively feeling of speed, which Camaro does not (Jalopnik).
When it comes to the action of the Camaro on the road, it grips the ground well. However, while making turns and passing through the corners, it seems that the steering wheel is not entirely correlated with the chassis, which creates a feeling of disconnection. This car obtains coil springs in the front, struts, and vehicle suspension of the multi-link type contributes to its fabulous performance of a stable sedan, rather than a muscle car. The brakes are quite good.
Ford Mustang 2010 obtains front suspension struts that make the experience very pleasant. The car has great steering, spectacular grip on the road, optimal lean, which builds up with the increasing speed. The disadvantage of this vehicle is considered in the braking, as in the racetrack they start to fade after a rather short period. At the same time, in everyday life, the brakes of the car obtain enough reserves.
When it comes to the evaluation of the Camaro, it depends on the buyer's desire to obtain the brand name and the image it stands for, rather than its performance qualities. At the same time, a price of around 31,000$ is suggested to be a great value for this ride. Ford Mustang is closer to 32,800$, which makes not a big difference between the prices of the two muscle cars. When it comes to Mustang, however, it could be the only car one has, as it is very easy to utilize in everyday situations for fast and comfortable driving.
Conclusion
In conclusion, when we talk about buying a muscle car, it largely depends on the desire of an individual to obtain a particular model. Of course, the cars that are discussed in this paper obtain specific characteristics that cannot be overlooked. This way, Camaro has the strong, daring, somewhat even aggressive look, that is so desired in a muscle car but lacks the feeling of control in utilization. Ford Mustang has been largely upgraded in 2010 and is very appealing, comfortable, and easy to drive, yet lacks the edge in appearance. In the end, it all comes down to the needs of the individual, who wants to buy a car and the requirements the vehicle has to meet. Muscle cars will never go out of fashion and will remain desirable and popular for years to come.
Related essays
Customer`s comment
29 days ago
I cannot thank you enough for the perfect work
Customer
Customer`s comment
16 days ago
I just cannot realize my life without this essay papers writing provider. It is amazing! I can order my papers any time I need!
Customer
Customer`s comment
21 days ago
I am getting ready to graduate in another week, but had to take a minute to jot this line because I want you to know what a help your writing service has been to me, especially during my junior and senior years. The work has been hard, and I have had to study virtually all the time. With you helping me out with my more challenging writing projects, I have been able to move forward and do well on my tests and other school projects. I will be forever grateful to you for your help, and I wish you continued success with your fantastic writing service. All the best!
Customer
Customer`s comment
27 days ago
I was happy with the two essays that your writers did for me. Even though the subject matter was quite dense, they managed to come up with high quality work. This has been my experience with Essays-Writer.net, over the long haul. Each and every time I have needed a high quality paper, you have come through with outstanding writing examples for me. I am pleased to recommend your writing service to my friends and colleagues.
Customer
Customer`s comment
9 days ago
Thank you for your care of my essay writing assignment. I have received a wonderful paper. It is amazing!
Customer