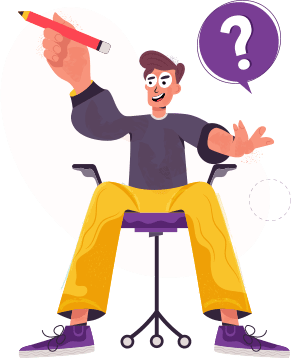 I have to write an essay, but I don't know where to start! Got same problem?
No, I know what to write!
Oh, yeah!
Introduction
Sutter Health is a non-profit entity with its establishment spreading across the Northern part of California. The company provides different health care services that include imminent hospitals, physician services as well as other health-based provisions within the industry. It is stated that the entity's investment into health care provision benefitted the many communities living within North California. This is associated with the numerous advancements affected in respect to providing quality health services to the aforementioned communities.
However, this health care facility faced immense challenges related to the traditional model used in collecting revenue from self-paying patients. Thus, a need to improve the amount of revenue collected was imminent. Notwithstanding, just like other health care providers, the facility faced issues that demeaned their capacity to collect debts from either uninsured or underinsured patients seeking health services.
Thus, this analysis paper tries to examine the core challenges facing Sutter Health and the solutions employed as well as the immediate outcomes attained in the entire process. Consequently, the paper also takes to highlight the accounting solutions that were embraced by the entity as well as relevant solutions perceived to be viable platforms for effective alternative approaches.
You can buy analysis essay papers on this or any other topic at our service!
Body
Sutter Health, like any other health care provider, faced imminent challenges in the course of debt collection to increase its revenue base. The entity, as a non-profit organization, engaged in an intense level of efforts to eliminate the ever-occurring enormous annual debts. With the challenges cutting through its revenue allocations and thus a perceived increase in the level of associated risks, the entity opted to embrace effective debt-collection strategies. In 2006, the facility opted to embark on the process of equipping its Patient Financial Services staff with effective tools useful in improving the rate at which debts were collected. Notably, the financial approach was used to affect how the registration of patients was conducted so that back-end functionalities were transformed into a front-end functionality approach.
According to Souza and McCarty (2007), the entity adopted a debt collection strategy that remains to be a significant reference-point to other health care service providers within the United States useful in attracting a larger revenue base. It is stated that the most efficient strategy adopted in the course of collecting debt directs both the approach and the period for which the self-paying patients' payments should be collected.
With the successful program put- in place, Sutter Health's Accounts Receivable was strengthened especially because the program allowed for future positive alterations hence providing room for further quality improvements. The program was used to develop effective solutions to the challenges being faced by the entity regularly. One of the key challenges, which the entity experienced, was that the Accounting Receivables and the entire facility enhanced an isolative approach in respect to sharing of patient's important financial information.
This isolative approach was independent thus making it challenging for numerous operating and accounting systems, within the firm, to access informational data from the various points of service. In addition to this, in case of access to data, the information obtained was perceived to be uniquely prepared using different accounting concepts; there were no common accounting practices adopted in the course of the patient's financial information preparedness. For the entity to use PFS as an approach to effectively contain the situation, newer ways for conducting the operation were certainly apparent. The process associated with deploying PFS into the system meant that newer forms of training were needed. Thus, this group of staff underwent rigorous training exercises to be enlightened on how the new system operated. However, the training was user-specific so that different staff, under different departments, received distinct and unique types of training.
Notwithstanding, the PFS staff were introduced to even more responsibilities which required them to focus on individual patient accounts so that processes of registration were analyzed at the right time. This fundamental requirement ensured that problems arising from the process were detected, analyzed, and rectified at the right time; before the patient was allowed permission to leave the facility. Consequently, an additional component to the system was added to reduce the frequent claims witnessed in the Accounts Receivable department.
The denial system, that was established, allowed the PFS staff to identify any form of problem that could have arisen in the course of both registration and confirmation of self-paying patients into the facility. The denial system was able to identify such problems as the lack of information about patient's accident-cover, cases whereby patients' guarantors were under the age of 18 years thus ineligible to bear any form of patient responsibility as well as cases where the patients were identified as widowed in respect to their marital status but had their relatives named as spouses.
Thus, unlike the traditional system, which was in use for a substantial period, the new system allowed the PFS staff to raise an alert on cases where patient's accounts required special levels of attention given that informational data could now be accessed on a real-time basis and as a whole(Souza and McCarty,2007).
In the course of seeking additional solutions to the problems that had been encountered within the facility for a substantial period, Sutter Health facility identified the following as areas of challenges. First, the PFS staff were not placed in a fair position upon which to access real-time information that was useful in analyzing elements of Accounts Receivable days as well as the cash collection process in that matter. For this reason, both the managers as well as the staff were made to wait until the end-of-month to set up the necessary benchmarks needed in executing relevant business decisions.
First-time customers get
15% OFF
Second, the facility's accounting approach fell short of the accessibility level required. This is because both the managers and staff felt it a challenge to isolate and evaluate a given set of data to generate relevant reports on a demand-basis methodology. Thus, the failure to access these sets of data meant that special programmers could formulate the reports which were a costly after-affair since the process of identification and correction of issues within the reports were made even harder.
Third, the facility's Central Business Office (CBO) experienced the challenge associated with the failure to access real-time informational data. Hence, accounting experts faced problems associated with monitoring report progress as well as developing immediate alert strategies on patient's outstanding accounts which were assigned to each of the PFS staff. To turn this situation around, the program introduced such immediate accounting concepts as determination of Gross Accounts Receivable days that was established through lessening both capitation structure and the patient's credit balances, improved cash collection approach, setting formidable structures needed in executing both billed and unbilled Accounts Receivable days, setting a benchmark needed for establishing the accurate percentage of Accounts Receivable in a period ranging between 90, 180 and 360 days (Lichtig, 2005).
It should be noted that the immediate operation alterations were perceived to be a formidable empowerment tool for PFS staff useful for increasing cash collections amongst individual self-paying patients as well as in minimizing the Accounts Receivable days set for each registered patient. Furthermore, the program allowed the PFS staff additional duties and responsibilities so that each of them was made responsible for each registered patient account. Thus, each of the CBO's was allowed to own their respective business strategies which were equipped with customized tools needed for tracking any form of progress in the course of meeting both individual-based as well as team goals. To allow PFS staff to manage their business efficiently, the facility provided a distinct set of tools that allowed them to perform different unique procedures deemed useful in increasing overall cash-collection performance.
First, the tools allowed the PFS staff to prioritize accounting procedures that embraced the automation of accounts worklists. This helped to reduce workload accumulation so that account-infringement alerts were looked into immediately and a solution offered to contain the situation from recurring. Second, the tools helped the PFS staff to process and sort patient accounts in such unique ways as identification by dollar amounts, period of work, and the payer details.
This allowed the Accounts Receivable department to arrange and post revenues at a much faster rate in comparison to the traditional model of conducting matters. Third, the tools assisted them in the process of ranking patient accounts to ascertain the target percentage-attained as well as assisted in the determination of formidable channels that were to be used in the process of debt collection and as well as the time of collection.
Thus, it is fair to assume that the aforementioned tools that were offered to the PFS staff did not only improve the approach embraced of collecting data but also aid in pointing out individual accounts that possessed the capacity to increase revenues hence reduce the Accounts Receivable collection days which is an expensive affair altogether.
Just like the PFS staff, the facility's managers were also provided with different distinctive yet unique tools which allowed them to perform certain functionalities with the ease required. For instance, first, the tools allowed them to develop queries on all aspects of Accounts Receivables for purpose of monitoring account trends as well as identify the probable challenging areas of the entire new program. Second, the tools allowed these managers to penetrate the different patient account levels to detect challenges at their very beginning points so that they are eliminated. Third, these tools allowed them to periodically monitor levels of income, expenses, account adjustments, and receivables in periods of previous days and weeks to the preceding 18 months of the operations.
Fourth, the tools made it easier to compute the average daily levels of income in periods within few days and 30 days. This process ensured that total overall goals set were attained in the course of operations given the fact that immediate adjustments were made on a timely basis to ascertain set goals. Fifth, the tools allowed them to develop timely-based reports on a demand-basis approach. This feature allowed them to include the aging-analysis, Accounts Receivable stratification models as well as deploying the Discharge Not Final Billed Analysis which ensured that issues were tackled and solutions offered immediately so that paralyzing of the facility's operations were eliminated within a timely manner.
In respect to the denial management structure that was incorporated within the entire program points of service, access was identified and improved to increase the revenue cycle for the facility. In the end, there were significant reductions in debt claims. This procedure ensured optimum levels of performance given that each individual patient-registration underwent a series of the rule-tests engine before they were dismissed from the registration desk. With the denial component structure in place, the entire program could break down problems into manageable components. For instance, the front-end claims editing component enabled the PFS staff to identify challenging sections for which corrective actions were imminent and required immediate redress.
Consequently, further research conducted by Souza and McCarty(2007) postulated that the Sutter Health system is an effective component that could be applied in different health organizations to cut down on bad debts and poor debt-collection capabilities. Subsequently, it is ascertained that the system is relatively cheap to implement and maintain. This is attributed to the assumption that by adopting the system there will be no need to employ additional staff or increase their wages for utilizing the component (Spetz, Mitchell & Seago, 2000). It should be noted that with the traditional system approach, monitoring of accounts departments was made challenging altogether. However, with the adoption of the new system, the implementation of new strategies became easier as the collection of payments from self-paying patients were fast and efficient. Having identified this benefit, it was now made apparent that the different account units develop working strategies that emphasized single-working units rather than division of data across the different single departments.
It should also be noted that the Sutter Health system adopted the use of MedAssets software. This application was developed to detect key receivable errors that would have led to underpayment. Notwithstanding, the application is reliable and dependable (Souza and McCarty, 2007). my mentor, the application software, was also used within the entire system to design, for patients' accounts representations and collectors, a formidable track of performance record for purposes of comparison with other team members.
Formidable Alternative for the Sutter Health System
The Vee-Billing is considered to be one of the most efficient models that could be used as an alternative for the Sutter Health System (Jacoby and Warren, 2006). This model is a product from Vee Technologies which represents an arm of services that is based upon improvement in health sectors given that it possesses adequate experience in the aforementioned sector. The model provides such services as medical billing, coding, and transcription outsourcing services (Arnold, 2007). The technology offers comprehensive revenue cycle management. Additionally, it assumes the following procedure: the registration of all patients-cost sharing -claims submission-denial management-medical coding-charge entry-accounts receivable – follow-ups. VeeBilling system ensures revenue maximization and claims minimization due to the adoption of fairer ways of keeping accurate data. The system also allows for follow-ups for pending claims, outstanding receivables as well as ensures that formidable claims are paid at their respective effective costs (Wu, 2005).
Conclusion
To sum up, it is fair to postulate that the Sutter Health system has proved so reliable and effective procedure used in the process of debt collection. This is associated with the assumption that the system is inclusive of all other parties as to the management, staff as well as other stakeholders; patients, who are the key beneficiaries of the entire system. Unlike other systems, Sutter Health systems allow for the training of employees so that provision of these services is long-term in nature. Consequently, the system has deployed newer accounting concepts which have increased the levels of accountability within the different sections thus ensuring that misappropriation of resource funds is kept at bay.
Related essays
Customer`s comment
14 days ago
Big thanks to your writing team for coming through for me with my last order. I didn't give them a lot of notice, but they were able to come up with a superb paper for me. This is the kind of service that I love. Sometimes, I get forgetful, and I forget when my paper due dates are. It is so comforting to know that I can be in a rush and contact Essays-Writer.net and that you will deliver a great paper for me, no matter what. The fact that you include an anti-plagiarism report is great, too. I appreciate knowing that my work is totally original. Essays-Writer.net rocks!
Customer
Customer`s comment
12 days ago
All you have done for me was really great. I received high quality papers and was fully satisfied. Thank you! This service is great. It is good to know that one can order something here anytime he/she wants.
Customer
Customer`s comment
21 days ago
I am very pleased with perfectly completed "Formal Report". The final draft satisfied me a lot. Thank you writer #3245! You are a great professional!
Customer
Customer`s comment
8 days ago
I did not know what to expect from this essay site. My friends told me to watch out as there were a lot of frauds everywhere on the Internet. My experience is quite positive. The service impressed me with its writers and high quality of writing.
Customer
Customer`s comment
25 days ago
My writer reviewed my thesis from the very beginning to the end and really cleaned up the grammar. I also took his suggestions about some sequencing issues, and it flowed so much better. I am continuing my graduate work and shall be back for more assistance!
Customer