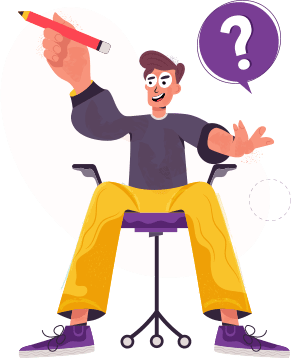 I have to write an essay, but I don't know where to start! Got same problem?
No, I know what to write!
Oh, yeah!
Servant leaders think beyond normal realities to make their activities better and engrossing (Macky, Gardner & Forsyth, 2008). The servant-leader is wholesomely submissive to the need of obtaining long-term goals within the organization (Burmeister, 2009). Looking deeper into some of the other characteristics foresight comes in as the characteristic that enables the servant-leader to develop a thorough understanding of the lessons from the activities carried out in the past while considering the present, and the prospecting what may be happening in the future (Burmeister, 2009).
The Servant Leader Theory and Conflicts between Generation Cohorts
Stewardship also applies as a major characteristic of servant-leadership where the leader makes an assumption of commitment to serving others and his or her needs (Broadbridge, Maxwell, & Ogden, 2007). Servant-leaders in this context hold their institutions in trust and prospect a general good for the society (D'Amato & Herzfeldt, 2008). In addition to this, commitment within the organization particularly of the leaders is ideal. The leader purposes to invest in individual growth, and this keeps the employee steadily within an organization for long (Lyons, Higgins, & Duxbury, 2007). The employee is appreciated by this type of leadership; therefore, pressing leaders to believe as if they must try to nurture the profession of an individual and necessitate personal growth of the individual whereas on the same note considering his or her colleagues (Clancy, 2007).
First-time customers get
15% OFF
Last among the characteristic is building community. In this case, the servant leader is always aware of the challenges within the community in the process of shifting to large organizations. Therefore, the leader works hard to make sure that this happens (Burmeister, 2009). The main idea in this case for leaders is to thrive in building communities while meeting the stakeholder' needs within the organization (Braid, 2008). These characteristics of servant-leadership are best applied in the Information technology field where business professionals experience almost the same working environments in resolving some of the problems being experienced by significant organizations currently (Burmeister, 2009). For any field, within the broad context concerned with people servant leadership has worked always well and its fruits have been evident on the same note in handling some of the challenging issues (Macky, Gardner, & Forsyth, 2008).
The theory of Servant Leadership as well as its context has been at the frontline of organizations in resolving outstanding conflicts that occur between generation cohorts (Burmeister, 2009). From the theory, the concept is simple in that leaders in particular organizations are being revealed having influenced how individuals perceive their jobs and how they are satisfied with the same (Terjesen, Vinnicombe & Freeman, 2007). When the leaders are submissive to the demands of the subordinate business professionals, they tend to draw the attention of the business professionals who are appreciated and are motivated. It is a similar case with behavioral theories that espouse that individual behavior determines the relationship between individuals and this determines the preferences. Servant leaders are like a reward to the individual employee who feels comfortable in an environment where his views are appreciated and his voice heard (Burmeister, 2009).
Related essays
Customer`s comment
17 days ago
Actually I am a kind of a coward. Therefore, it was always hard for me to make a decision. However, I am glad that I have tried your essay service. It is a pleasure to order papers here. The work you do is so great.
Customer
Customer`s comment
29 days ago
I am so grateful that I turned to you for help with my writing. It can be tough being a non-native English speaker and trying to stay caught up with my college writing assignments that are all in English. Thanks to your marvelous examples, I have been able to piece together how to structure an essay. By following your outstanding example, I have achieved something that I did not think was possible. I owe Essays-Writer.net a lot. Thank you very much.
Customer
Customer`s comment
29 days ago
My paper was written extremely well. My writer was a good person who accepted all my requirements and instructions. The content of my paper was very good. Keep up the quality of work you do. Your service is 100% guarantee of my success. I have never got a refusal to take my assignment at your website. Thank you for that!
Customer
Customer`s comment
29 days ago
I did not know what an online writing service was before I started to use this one. It is a cool site. They deliver perfect papers for me.
Customer
Customer`s comment
17 days ago
Your writing company delivers for me every time. I have never been disappointed.
Customer