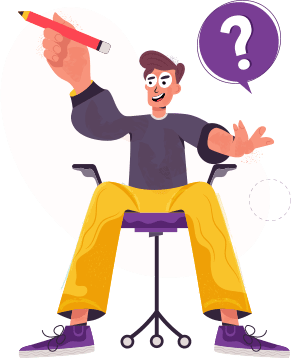 I have to write an essay, but I don't know where to start! Got same problem?
No, I know what to write!
Oh, yeah!
The Association of Suppliers to the British Clothing Industry
The Association of Suppliers to the British Clothing Industry (ASBCI) which was started in 1992 is the only industry which has brought together the clothing sector from fibre to garment manufacture thereafter to the retailing position. This association has enable different textile sectors to discuss, develop, share ideas and designs which forms a great advantage to the whole UK clothing supply-chain. ASBCI is a very unique association due to the various activities that it holds annually. Some of the activities are their yearly symposium technical visits, the students' forum and student design awards and its continuous participation in the standard making process. The student design awards have been encouraging especially to those who are beginners in the fashion and design industry (ABSCI Home page).
There was recent conference which was held across the supply chain where a number of key issues on the kind of staff and management structure that is found with a garment industry were discussed. There were one hundred members in attendance. Those who attended were not necessarily from ASBCI but also from other organization. In order for any garment industry to be successful it is very important that the organization has established a good and effective management/staff structure. It is the duty of the staff and the management to ensure that they have achieved a sustainable development goal (Beazley & Bard, 2003).
According to (Burns et al, 2002) the human resource management should be able to identify various skills that are found in an individual before hiring them. This is very important since the industry will have a secured future due to the great potential been displayed by the workers who have been recruited. The recruited workers should be able to ensure there sustainability within the business hence great income.
Human Resource Management
Apart from the human resource management, it is very important that a garment industry has a very effective financial team. The financial team always ensures that there is no embezzlement of funds within the company. It also has the mandate of ensuring that there is proper flow of cash both in and out of the company. The technical support staff plays a very important role in the garment industry. They ensure that all machines in the industry are taken care of and that they are in good working condition (Burke, 2006).
First-time customers get
15% OFF
Other than the management and staff structure involved in a garment industry, the equipment found in a garment industry and their roles were also a topic of discussion in the conference. There are different equipments found in a garment company. These equipments vary by their size and use (Hutchinson, 2000). For instance, a pressing machine is one of the most important machines found in a garment industry this is because it is used to press the garment so as to ensure there is smooth work produced. It prepares the desired work through ironing before cutting and designing and cutting the fabric.
Due to the high risk involved when dealing with the many equipments and chemicals it is important that every garment industry has protective equipment. These equipments are very important in protecting an individual against risks that may occur when an individual is using certain equipment. When these risks are reduced the company is able to minimize the cost it would have incurred while taking an individual to hospital.
During the conference the issue of how fabric relates to the product and how fabric utilization is linked to costing came up. When an individual is choosing a fabric it is important that he has in mind what the end product is supposed to look like. For instance, while using dye based fabrics it is important that you ensure that the end product will not be that which requires frequent washing since this will cause the color to fade. The final product one achieves is determined by the kind of fabric he or she chooses to use in her design.
According to Elinor & Renfrew (2009), when producing garment it is very important that you relate your product to the amount of expenses that one has incurred. This enable one to ensure that there is full utilization of the fabric to ensure that there is no extra cost that will be incurred so as to buy another fabric to complete the required design. Every single inch of the fabric is important in determining the final price of the complete garment. The management team should ensure that the fabric is properly used to ensure that there are no losses incurred.
It is well known that quality control affects all aspect of any manufacturing industry. It is therefore important that one ensures that there is an effective quality control team within the organization. Quality control ensures that there is a certain required level of quality in all the garments produced (Cooklin, 1999). It includes the actions taken by a garment industry in ensuring that there is control and verification of different traits found in a garment. The main goal of a quality control team is to ensure the garments produced meet the specified requirements and that these requirements are acceptable, fiscally sound and reliable. When this is achieved the customer is guaranteed in consuming the best goods and services. The diagram below shows various aspects in quality management.
Fisher (2009) affirms that the Quality control does not only involve the product produced but also the people working in the garment industry. Workers play a very important role of ensuring that quality is achieved. If a company does not educate on different aspects found within the company then quality can never be achieved. The term quality control as used in workers implies that there should be proper guidelines to be followed by the workers.
When making product specification sheets for the entire garment one should be specific on the measurements and descriptions required in order to produce the required garment. The specification sheet ensures that you obtain the required garment with the measurements. It is therefore very important that one ensures that he produce a garment which will be attractive to the eyes of the customer (Aldrich, 2007).
Related essays
Customer`s comment
25 days ago
All you have done for me was really great. I received high quality papers and was fully satisfied. Thank you! This service is great. It is good to know that one can order something here anytime he/she wants.
Customer
Customer`s comment
27 days ago
My paper was done 8 days before the deadline, and it was perfect in every way. Thank you to your writing service and the great writers who give you the reputation that you have. Whenever I hear anyone mention Essays-Writer.net, it is usually something like, "Yeah, those guys are the greatest." You really are. Thank you very much.
Customer
Customer`s comment
12 days ago
The writer who produced my essay on European History did a fabulous job! A million thanks for creating such a masterpiece for me. The essay is just what I wanted.
Customer
Customer`s comment
14 days ago
As always, your writers have completed another impressive paper. This time, the subject matter required a lot of research. They not only completed the research. They also documented it absolutely perfectly. It would have taken me months to write a paper this thorough and of this high quality. Thank you so much for your diligence. It was greatly appreciated.
Customer
Customer`s comment
27 days ago
I have used other writing services in the past and I tried you on a whim. I was pleased with the results and will use your services again.
Customer