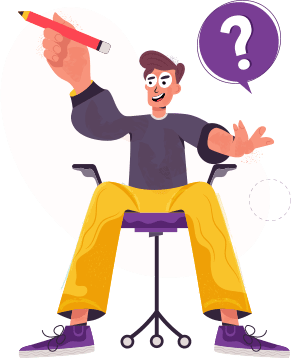 I have to write an essay, but I don't know where to start! Got same problem?
No, I know what to write!
Oh, yeah!
Sociology involves the study of human behavior and interactions. Learning sociology is vital for understanding the context of behavior, policy, politics, welfare and economy. By understanding the operation and context of these factors, one is able to develop perspectives on their interaction in the society. Sociological perspectives are reliable mainly because they are supported by evidence of previous experience. Sociological perspectives will enable me examine issues of social care and provide insights about the kind of policies that can lead to welfare.
Sociology as a Knowledge
Knowledge that is supported by critical evidence is reliable. Various learning styles have enabled me evaluate evidence from various sources and examine experiences of various academicians, social scientists and fellow students. Learning styles offered a variety of information sources. This added to the credibility of learning outcomes. The styles have offered a broad foundation for evaluation of social interactions, issues and policies.
This knowledge has been useful in making informed statements about social care and proposing solutions to challenges witnessed in social care. In addition, I have been able to examine critically the works of various writers. In addition, I have been able to develop theoretical knowledge on social care and the necessary range of professional, contextual and intellectual skills that will enable me to maximize success opportunities in my chosen career after graduation. I have been able to research more and plan my career. Learning styles have enabled me cover a multidisciplinary field of social policy.
Social policy is significant in that it helps people enjoy the maximum benefits of available resources such as cash resources, human resources and social security. Social policy is based on underlying issues at the individual level (Humpage, 2010). National issues are a collection of issues at district level. District issues are in turn based on issues at local or individual level. Social policies integrate common approaches in order to solve issues. The welfare state is a situation in which a country makes policy that seeks to uplift the lives of all people. Such social policies are progressive and promote equality. The welfare state ensures that local problems are solved at the national level (Humpage, 2010).
First-time customers get
15% OFF
Learning has enabled me learn that legislation should take into account equality issues. In addition, policies should ensure harmony between mankind and his environment. I have been able to identify values that can make me advance my profession. In addition, I have learnt intellectual and contextual skills that can help examine policy alternatives that do not cause unnecessary conflict.
Ethics and values are professional guidelines through which policy-makers and other professionals promote justice and equity. I have learnt about disadvantages of discrimination in social care. Social care is a field where many groups of people have interests and where many controversies can be found. Competing interests of various parties and minimal resources cause major conflicts in social care. In social care, many stakeholders tend to use their perception as opposed to evidence in making judgments on the level and nature of the service. Care should be taken to avoid wrong perceptions. Advantages of application of the principles of equality and justice are numerous and can promote professionalism and service in social care in a big way.
The community profiling exercise helped collect responses about the needs and resources of the local community. It helped all participants examine the need and urgency to develop new programs and policies on welfare. Evaluation of both profit and non-profit welfare programs was done. We were able to collect primary data and analyze secondary data on the same. In this way, we were able to quantify the benefit of the current national and district welfare and social policies at the local level. In addition, areas that needed urgent correction were identified. In the end, we were able to make recommendations on the best methods of outreach and partnership.
Involvement in a seminar group has enabled me re-examine my knowledge in social policy, welfare and ethics. All attendants in the seminar have distinctive knowledge in these subjects. I have been able to integrate various viewpoints and evaluate them. The seminar has been a beneficial exchange program. I have also had a chance to voice my opinion and allow seminar attendants to evaluate and criticize it. In the process, I have learnt skills in according and evaluating judgments and policies. In general, the seminar group is a useful platform where people can get valuable criticisms and weigh their outlook over issues.
Development as a reflexive practitioner has been through various ways. First, learning of social policy and welfare through lectures have enabled me have theoretical knowledge over the matter. I have had the opportunity to undertake imaginative research and analyze policy and welfare issues. I have explored intellectual and historical contexts that influenced the current status of these subjects. Through the seminar, I was able to communicate my knowledge of social policy and welfare both orally and in writing.
The module has helped gain a deep insight into social policy, welfare and ethics. I have learnt intellectual, contextual and professional skills. I have particularly learnt to examine theoretical implications of literature on social policy and welfare state and undertake imaginative research on social policy and welfare state. I have also learnt skills in evaluating the practicability and appropriateness of social policy and communicating my knowledge of the same. The seminar enabled me table my knowledge of social policy and welfare and get other people's insights on the same. I learnt distinctive viewpoints of attendants of the seminar. These skills will particularly be useful in my career after graduation.
Related essays
Customer`s comment
4 days ago
I am getting ready to graduate in another week, but had to take a minute to jot this line because I want you to know what a help your writing service has been to me, especially during my junior and senior years. The work has been hard, and I have had to study virtually all the time. With you helping me out with my more challenging writing projects, I have been able to move forward and do well on my tests and other school projects. I will be forever grateful to you for your help, and I wish you continued success with your fantastic writing service. All the best!
Customer
Customer`s comment
7 days ago
You just wrote another excellent paper for me. I knew that you would. You always do. Essays-Writer.net is the one company I can count on when it comes to quality writing and reliable customer service. Best wishes!
Customer
Customer`s comment
11 days ago
I just received my paper back from Essays-Writer.net and I am blown away by how good it was! The topic has never been one that interested me, but reading through what your writer did, I am very impressed! It is a good read! I think my professor is going to love it. I didn't find any errors at all, so there will be no need for rewrites. Best wishes,
Customer
Customer`s comment
9 days ago
My professor told me that the essay you wrote for me was the best one in the whole class! Thanks for doing such a good job. Compliments from this professor are rare!
Customer
Customer`s comment
21 days ago
My thanks go out to writer 77863. He or she was very prompt. The assignment was completed well within the given time frame. There are no words to describe what an incredible relief this is!
Customer