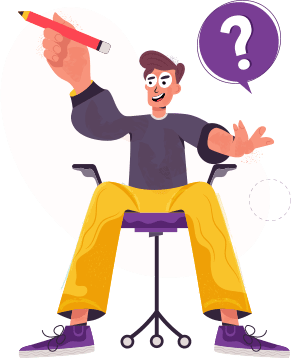 I have to write an essay, but I don't know where to start! Got same problem?
No, I know what to write!
Oh, yeah!
Abstract
Students in America, as early as in preschool learn about the founding fathers who courageously founded the democratic nation known as the United States of America. The big question is why do we not mention founding "mothers". On the pronouncement of independence, the founding fathers declared that all people are equal. Although it is the founding mother Abigail Adams who fought passionately for the discrimination of any kind of person, especially racial and gender discrimination (Akers & Charles,1999). Abigail Adams was more of an activist than the American leaders of the American Revolution. Abigail's letters which she wrote to her husband John Adams showed that she was a woman of fanatical intelligence, knowledgeable, self-sufficient, dedicated, resourceful, and opinionated. Her letters and writings reveal how dedicated and committed she was in fighting for the rights and freedom of women, ferocious partisanship in affairs of her family interest, and an impertinent sense of humor. Abigail Adams is also remembered as a competent financial and farm manager. People considered her to be a woman who was ahead of her time.
Abigail Adams – Revolutionary Theorist
Abigail Adams was born in a place known as Massachusetts, Weymouth, on 11th November 1744, according to the Julian calendar. Abigail Adams had one brother and two sisters. Abigail's original name was Abigail Smith. Abigail's father was educated and this prompted him to become the minister of the northern parish church of Massachusetts. Even though Abigail's relatives being ship captains and merchants, she was raised in an easy and simple rural environment. She did not go to school due to her poor health; this made her be educated at home where she could learn domestic skills and values such as cooking, weaving, sewing, and needlework. In her free time, Abigail took advantage of his father's equipped library to widen her knowledge.
You can buy essay writing on this or any other topic at our service!
Unlike other women in society, Abigail Adams demonstrated and expanded the role and rights of women in society, she was a partner to her husband in decision making and also a promoter of equal rights among the people. Women in the colonial era were expected to care for children, do the cooking and carry out cleaning activities while their counterpart's husbands were expected to carry out other main duties (Kelvin& Phyton, 2001). Women had no voice in society and they were supposed to be submissive to their husbands. According to Ibrahim Ian, a political analyst during the colonial period once stated "the use of the slogan 'all men were created equal` was perhaps not a conscious attempt to make a statement about women. It was just that women were past consideration as valuable of inclusion. They were politically invisible". However, Abigail was able to move past that invisibility by bringing out her views and opinions to her husband and creating an extraordinary role as a wife and a mother (Carpapon& Mester, 1988). It is evident in the letters that John and Abigail wrote to each other while he was working in the continental congress in Philadelphia in the year 1776, that he highly valued her wife's advice and opinions. Some of john Adams antagonists and opponents thought that his wife influenced him a lot (Nagel & Paul, 1999)
First-time customers get
15% OFF
One of Abigail Adams's remarkable revolutionary opinions was about women's freedom and rights. Abigail Adams held that women were not supposed to obey rules and regulations that were not made in their best paramount interest, and should not be happy to be treated as servants and being considered as husband's assets. During the time John Adams was outlining the Declaration of Independence among other revolutionary activities. Abigail wrote him a letter urging him to "remember the ladies and be more favorable and kind to women than the ancestors. Do not put unlimited powers into hands of husbands. Remember all men would be autocrat if they could" (Abigail Adams, March 1776). Although John Adams assumed the request this letter fully shows how powerful Abigail's opinions were. Abigail Adams ended becoming the first American woman to fight for the rights of women.
Between 1775-1783 when the revolutionary war started, John Adams was called back to join the continental congress. In the 2nd congress, George Washington was made the chief commander of the American army forces. During this time the congress also set up a government that could run the American colonies. After a year later the congress approved the declaration of independence, in which the colonies of America declared independence from the government of Britain. During this difficult time of wars, Abigail Adams contributed much to her county as she provided lodging and meals to soldiers who stopped up at John Adams home in hours of the day and night (Zinn & Howard, 2003) During the fall of 1775, the people of Britain endured the suffering of dysentery epidemic-bowel infection; Abigail Adams had to participate in nursing the sick relatives and friends in addition to caring the needs of her children. Eventually, after some time her family friends including her mother finally died from this illness.
As the fighting came closer to her home in Boston, Abigail started writing many letters to her husband pointing out the events of the time. In a letter written to her husband on March 1776, Abigail Adams requested her husband to take women's rights into reflection when the colonies achieve independence. She quoted " In the new regulations and laws which I believe it will be necessary for you to make, I wish you remember the women and be more big-hearted and generous to them than you intimate…..if particular attention and care are not given to women and ladies we are determined to stimulate a revolt, and will not hold ourselves bound by any regulations or laws in which we don't have representation or voice. The following are some of the most influential letters between Abigail Adams and her husband, John Adams according to (Carpapon $Mester, 1988).
Summary
When the American Revolution ended, the newly independent nation quickly needed a president. This led to an election where George Washington came to be the first president of the United States of America after defeating John Adams who became 2nd position. At that time the people with the next largest amount of votes become the vice president, so John Adams become the vice president. Even though Abigail Adams was upset by her husband's political work, which made him be far away from home for several years, she ended up fully supporting his pronouncement of vice president. Afterward, the family relocated to Pennsylvania, Philadelphia where the central government was based at the time. Abigail Adams exercised the responsibilities of hostess, she welcomed visitors and friends to John Adams's home (Boner, Nathge, 1998).
Related essays
Customer`s comment
27 days ago
You guys created a dynamite PowerPoint presentation. Thanks so much. Of course, I got an A on it. It was the picture of perfection! When I gave the presentation before the class, it really captured everyone's interest. There were a lot of questions afterward, and thanks to your stellar preparation materials, I was able to answer them efficiently and easily. Thanks so very much for your help with this project. I was at a loss until I found your fantastic writing service.
Customer
Customer`s comment
19 days ago
Your writing service is outstanding! Thank you for the paper on European History after 1940! I am not a good history student. I find the subject very dry and boring and I just couldn't get into writing about it. I made a number of failed attempts before I finally went online and read up on which writing services were which. By far, Essays-Writer.net got the best reviews, and now I understand why. Your customer service department is comprised of real professionals who really understand what it means to help. Your writers are excellent and easy to work with, and your work is fully guaranteed. Of course, my paper was so perfect that I didn't have to use the guarantee, but just the fact that you offer such iron clad guarantees tells me that you are a trustworthy writing service. I am so pleased to have found you. I will never use any other. Why should I? It just doesn't get better than Essays-Writer.net!
Customer
Customer`s comment
22 days ago
You just wrote another excellent paper for me. I knew that you would. You always do. Essays-Writer.net is the one company I can count on when it comes to quality writing and reliable customer service. Best wishes!
Customer
Customer`s comment
7 days ago
My experience with this service is great. I am going to continue my cooperation with you. I have to write lots of papers every semester. Therefore, I want you to assign the best writers to my orders.
Customer
Customer`s comment
19 days ago
Thank you for the great paper! My professor gave me a high mark for it.
Customer