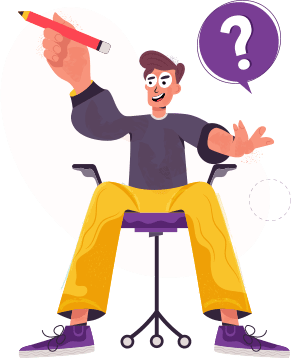 I have to write an essay, but I don't know where to start! Got same problem?
No, I know what to write!
Oh, yeah!
The world has become a global market today and life seems not to be complete without business. Business makes the world's economy bearable, thus comfortable living. However, business requires several factors so as to stand tall and keep the economy stable. Branding is an important aspect of business since it forms the foundation of marketing and ultimate success of a business corporation. It is mainly the way in which a company, business or enterprise can be recogniized or identified by its prospects or customers. Branding can be in numerous forms, the common ones being names, logos, symbols or signs. Identifying with a strong brand enables a company to draw more clients than its competitors, hence climbing higher heights. Eventhough branding may help businesses propel in to new success heights, risks are involved in the venture. Brands should always be unique and different from those of other competitors; otherwise, customers will not be attracted. Customers prefer to be comfortable and safe whenever purchasing. Therefore, businesses only need to create and deliver brands that are friendly to customers.
For this reason, when planning on brand introduction and creation in to a business, branding strategies must be considered. For instance, it is substantial to define and connect the proposed brand with the company or business producing it. Brand connection should begin internally before one considers marketing it to customers. When strategizing, branding should always be made flexible, consistent and able to draw loyalty to the company or business. Apart from branding strategy, businesses need to manage their brands. In this case several concepts must be followed and considered. For example, aspects like brand, identity, positioning, association, extension, personality, name and attributes should all be looked in to during management of brands
Introduction
Branding in business is considered an essential factor in determining the attraction of customers. Branding can be in the form of names, symbols, signs, designs or logos which identify a given product as shown by Lake (Lake, 2010). However, it is vital to note that brands are useful in convincing prospects that a company or a producer is the solution for a given problem and not to be chosen over other competitors. Branding should be able to portray certain values and characters of the company or products that are unique and not present in the competitors. A company needs strong brands, which show its values, but changes are also expected from time to time. Serious and thorough research and investment should be put during creation and design of brands. A brand is considered the main piece used in communication marketing by most companies as asserted by Kuang (Kuang, 2007).
Therefore, sufficient time is required in creating a brand to ensure customer satisfaction at its delivery and consumption. Yarmovich asserts that several challenges are also associated with branding, particularly during designing, where much time is required (Yarmovich, 2012). Accountability is also a challenge in branding. The essay will concentrate on the Pepsi Company which for long has enjoyed success through good branding strategies. Pepsi Company is an international company operation in soft drink production and has enjoyed immense success. Its branding strategy is mainly composed of online principles, which enables it products to reach a wide range of markets. The company, however, needs to embrace certain aspects of social media aspects in order to enhance its branding reputation.
Branding
Branding includes a whole lot of identifiers, for instance, name, symbol, sign, design or a combination of the identifiers as explained by Mayer (Mayer, 2007). They are intended to help consumers in the identification of services and goods of a given seller or a group of sellers, making it possible to differentiate one seller from others. Therefore, it is only logical to understand branding as enabling a seller's prospects to see products as the main and only solution to their needs and not for the target market to choose a seller over the competition. Branding is utilized to target the right customers hence positioning the products to these potential buyers. The targeting and positioning functions of branding are achieved through confirmation of brand credibility, connecting with the prospects emotionally, and motivation of customers and creation of loyalty among consumers as shown by Foxwell (Foxwell, 2013). Success of branding requires initial understanding of customers' desires, where the brand strategies are integrated through the company at all points of public contacts. Brands often reside in the minds of prospects, customers and clients.
A strong brand is in most cases invaluable since competition for customers intensify daily. Therefore, it is significant to spend a lot of time building, investing, defining and researching on brands since it is the source of promise to customers. Brand is the foundational piece of a company's marketing communication. Branding is, however, faced by several challenges for instance, during its creation and building. A great deal of consideration and time are required while creating a brand. Achieving initial consumer recognition of a new product is often essential in branding. Branding initiatives in most cases have been found to lack accountability, caused by nonexistence of formal metrics for determination of effective branding initiatives as asserted by Noto Solutions (Noto Solutions, 2012). Meeting the consumer expectations through branding is rather difficult than anticipated by most business individuals. In some situations, unrealistic expectations may be seen among the prospects and sellers causing serious anxiety
Most businesses are today using online and social networks to breathe new life in the business field. These fields help companies build collaborative relations with their consumers. For instance, Pepsi Company utilizes online marketing in selling their brand to consumers as explained by Delia (Delia, 2010). This channel of marketing is competitive and enables the Pepsi Company to stay in contact with its potential consumers. The company also manages to go where its people are, where it strategizes to tap into the existing communities through contribution and complementation. The company also has a legitimate purpose and strategy, in which it anchors its core character and values. Adelson- Yan argues that the strategy used is also dynamic and multidirectional to fulfill the needs of all consumers while competing healthily with other companies (Adelson- Yan, 2012).
First-time customers get
15% OFF
Pepsi Company connects to causes and phenomena that resonate with it and its essential cultural practices. This in turn, enables the company to connect with its product consumers. The company is considered real, making it able to listen and respond to the needs of its customers. Listening to desires of prospects makes Pepsi Company keen in acknowledging the good, bad and ugly thus embracing and resolving failures while enjoying success. Pepsi also utilizes a refreshing approach in maintaining the brand reputation and consumers. The company has a project which concentrates less on the beverage and more on ideas. This project uses the social media in encouraging a shift from buying of sodas and funding causes that promote social good.
The use of blog reviews is essential in improving brands of the Pepsi Company. The blog reviews help the company's website and the product to obtain positive online image. Press releases are also vital in improving the brand reputation as evident in Lake (Lake, 2010). Press release is able to reach millions of people hence marketing of products. Engaging advertisements are significant since potential consumers get to engage in discussions, thus growth in consumer audience.
Branding Strategies
Branding as believed by most business people is one of the most vital aspects of any enterprise, be it small, large, B2B or retail as explained by Delia. Therefore, businesses need effective branding strategies to enhance their edges in the most competitive markets.
Pepsi Company concentrates on its logo as the main foundation. The logo of this company comprises the packaging, website, promotional methods and materials, which in turn, help in communicating the Pepsi brand. Brand strategies refers to the what, how, where, who and when the company plans to communicate and deliver the brand being promoted. Strategic branding often lead to strong brand equity, making the brand more valuable than the competitors' brands. Strong brands always attract customer loyalty, meaning a company can charge higher on a brand and the customers still consume it no matter the competitors' price as evident in Sorenson. Through making one's customers feel comfortable and content, branding is delivered strategically. This is possible through tying the brand to the business model, such that customers can recognize with the company through its brands.
According to Lake, defining a company's brand is also essential since it is part of business self discovery. This process has proven to be difficult and time consuming to the Pepsi Company, but at the end of it all, success is born. Several questions need to be answered when defining one's brand; for instance, one should understand the mission of the company, the features and benefits of brand being provided, the thoughts of prospects and customers with regards to the company, as well as the qualities the company wishes to present to its customers. Pepsi has retained its top position through being authentic, visionary and missionary. It possesses several values and characters that enable concentration of strong points, thus communicating the inimitable strengths to consumers. Some companies acquire brands, but sell them later on simply because there was no match or fit between the brand and its architecture as suggested by Sorenson. These companies failed to define their brands at the start, hence not connecting with the customers' needs.
Consistency is another branding strategy crucial when doing business. The Pepsi company management has made it clear and understandable to all company workers, the brand attributes. The workers are often reminded to talk of things relating to the brand and help enhance its success. Messages that promote the companies brand facilitate the consistency of branding strategy hence the success of the company.
The Pepsi Company has the strategy of connecting the product provided emotionally to the customers. Customers are known to either connect emotionally or rationally. This emotional connection enables the customers to purchase brand products however expensive they may be, rather that opting for some cheaper product. Kuang suggests that emotional connection is a strategy that makes customers feel like they belong, and are part of a larger group. Pepsi has a way of connecting its customers to deeper levels, giving them peace of mind and loyal to the company and its brands.
Rewarding customers and cultivating loyalty in the business increases the chances of successful branding. Effective branding sells itself since customers become ambassadors and try to tell friends about such brands. The best thing to do in such cases is rewarding customers for promotion of brands. Through rewards and effective branding, loyalty in customers is cultivated making frequent returns, new arrivals and retention of customers as argued by Mayer (Mayer, 2007).
Coming up with a better branding strategy does not always mean it will work. Businesses thus need to measure the possible risks and returns in a strategy put in place. Watching the returns on investments during implementation of new strategies helps in strengthening brands. Pepsi Company ensures that during campaigns, plans and schemes are in place to take care of all possible outcomes. This is the reason Pepsi is enjoying a huge resonation from customers.
Flexibility is part of Pepsi Company branding strategy, where it uses agile, inbound marketing methods. The company has retained its flexibility in many fields to stay relevant in the ever evolving world of business. Flexibility enables companies to be creative during campaigns, and if old business tactics are not working for a company, changing them is always an option as evident in Yarmovich. Engaging customers with fresh and new product makes them attached and belonging to the business.
Branding strategy requires watching for competitors, who can be a challenge to improving one's strategies and creating value in the final brand. Pepsi and the competitors are in the same business hence going after similar customers. Watching what the competitors do helps a great deal in planning and forming branding and marketing strategies. The company tailors its tactics towards bettering the brand and the entire business. Companies sell similar products, but they all remain in business because they possess unique brands and different effective branding strategies.
Brand Management
This is a large area of business branding that requires serious commitment and dedication when doing business. Branding management entails developing promises, making the promises and finally maintaining them. With regards to brands, management can include defining, positioning, and delivering the brands to respective customers or prospects. It mainly involves creating and sustaining the product brands, thus making customers committed to the company as asserted by Sorenson. Pepsi enjoys effective brand management, which has enabled customers to differentiate its products from those of competitors, giving the company a quality image.
Brand management also entails taking care of both the tangible and intangible brand characteristics. Tangible characteristics would include the product itself, packaging and pricing. However, in cases of services, tangible characteristics would be the experiences of the customers. On the other hand, intangible characteristics include the emotional connections customers find with the brands offered. Strong brand management has positive effects of reducing customer or prospects' perceived monetary, safety and social risks in purchasing goods and services. Customers have the ability of imagining the intangible products with the help of brand name as shown by Mayer. All brands require good support so as to sustain itself in the long run, and through all the obstacles in the market. Managing all brands is also essential and in the same way is brand equity to enhance brand sustainability. However, brand management ultimately helps in building the image of a corporate, and this is often possible in competent brand management systems.
Brand management constitutes numerous vital concepts, which should always be considered during branding. For example, brand name and attributes which includes the characteristics and attractive identity name of a brand. For the Pepsi Company, the brand name is Pepsi and is quite unique making it liked by customers. The product attributes are also of a king, for instance, in terms of refreshment and flavors. Pepsi soft drinks are different from other soft drink brands like coca cola. This gives the two companies distinguishing response in the market, since they are managed differently. Management of brands also entails concepts like brand identity, brand positioning, brand personality, brand association, co- branding, brand extension, brand personality and brand loyalty as explained by Delia (Delia, 2010).
Conclusion
Branding in companies is useful because it helps in advertising and marketing of products. If customers and prospects are familiar with the name of the company, the products, the colors, logo, and generally the brand, there is often an emotional relation. In the mind of these people, if their initial experience was good, purchasing decision can be easily made with very little thought. Through recognizing the brand, the customers intuitively know what they want, and simply go for it. Branding can be promoted further through placing a print or commercial advertisements to enable people connect with the brand name. Significant to note is that customers buy depending on their emotions, experience and feelings. For instance, if the experience was less than expected, the brand can work against a business. When customers begin recognizing one's logo, and get to use and know the great products a company offers, they simply rely and associate with the brand hence products as well. Brand can solidly work for a company, by drawing customers to the company.
Related essays
Customer`s comment
15 days ago
The writer understood my instructions exactly, and knew exactly what to do. I am very pleased with his writing. Thank you!
Customer
Customer`s comment
12 days ago
Now I know where to go when I need an excellent paper written on a short notice. I am very happy with the paper your writers just produced for me. It was absolutely perfect. Please thank the ones who handled my order and let them know that I will definitely do business with Essays-Writer.net again.
Customer
Customer`s comment
11 days ago
Dear Madam or Sir, Thank you for your competence and high standards. My paper was wonderful! I shall recommend your writing services highly. You are far and above better than other writing services that I have used. Your professionalism, attention to detail, high quality writing and great prices are a few of the reasons why I will never use any other writing service. Thanks again.
Customer
Customer`s comment
11 days ago
My paper was delivered on time, written exactly as I requested, and basically saved my grade. You guys are great!
Customer
Customer`s comment
28 days ago
I would strictly recommend this essay website! The writers are really cool. They write high quality content within very short time.
Customer