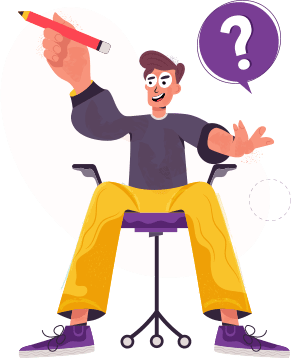 I have to write an essay, but I don't know where to start! Got same problem?
No, I know what to write!
Oh, yeah!
Self-Discrepancy Theory by Higgins
The self-discrepancy theory was postulated by Higgins (1987, 1989). The theory identified three main self domains including self, a part that includes the attributes that individuals believe as possessing. The ideal self is the second aspect containing the attributes that individuals believe they want to possess. The last part is ought self, containing the attributes that individuals tend to think they are entailed to at any time (Asthana, 2008). Some models for instance Self-regulatory have been identified as skillful in describing how individuals control their behaviors, thoughts, and feeling, to maintain, or make changes to self. This is done by evaluating the individual reference value (Broadbridge, Maxwell, & Ogden, 2007). Terjesen, Vinnicombe, and Freeman (2007) in their works and research, argue that the ideal-self guides are a mere representation of the attributes that an individual wants to possess.
First-time customers get
15% OFF
Therefore, it represents the obligations of the individual as well as the duties (Clancy, 2007). It is arguable that in applying the theory to generation cohorts and their take on leadership styles if an employee's self-attributes, for instance, being efficient in delivering effective service to clients) are discrepant with the style of leadership within a given organization then the business professionals will experience dejection-related disappointments and dissatisfactions within the given environment of work (Broadbridge, Maxwell, & Ogden, 2007). If the employee works at the watch of the leaders, he or she is humiliated as he or she always likes having their own time and working out on his or her own without being monitored.
Freedom in the workplace as Terjesen, Vinnicombe, and Freeman (2007) justified says, is the ideal propeller of good relations. When everyone is allowed to think on his or her own and make the best out of the situation, it means that one can govern his or her innovations and risk to some levels and what Terjesen, Vinnicombe, and Freeman (2007) terms as the progress of an organization. When business professionals are fixed to a narrow view and demanded to follow the same, they are down on morale and try looking for a job in other organizations (Asthana, 2008).
Related essays
Customer`s comment
11 days ago
I just received my paper back from Essays-Writer.net and I am blown away by how good it was! The topic has never been one that interested me, but reading through what your writer did, I am very impressed! It is a good read! I think my professor is going to love it. I didn't find any errors at all, so there will be no need for rewrites. Best wishes,
Customer
Customer`s comment
4 days ago
The writer understood my instructions exactly, and knew exactly what to do. I am very pleased with his writing. Thank you!
Customer
Customer`s comment
13 days ago
I was happy with the two essays that your writers did for me. Even though the subject matter was quite dense, they managed to come up with high quality work. This has been my experience with Essays-Writer.net, over the long haul. Each and every time I have needed a high quality paper, you have come through with outstanding writing examples for me. I am pleased to recommend your writing service to my friends and colleagues.
Customer
Customer`s comment
15 days ago
This note concerns writer 9901 Writer 9901 just produced one of the best term papers I have ever turned in. I just finished reading through his work and have to say that this person really knew what he was talking about. I have no doubt that I am going to make an A on the paper. How could I not? It is perfect!
Customer
Customer`s comment
7 days ago
The writer who produced my essay on European History did a fabulous job! A million thanks for creating such a masterpiece for me. The essay is just what I wanted.
Customer