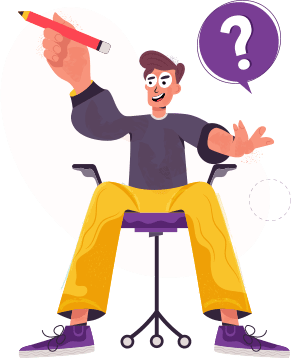 I have to write an essay, but I don't know where to start! Got same problem?
No, I know what to write!
Oh, yeah!
The short story "A White Heron" was written at the end of the 19th century, in 1886. In spite of a very simple plot, which can remind a reader of a children's story, the way it is told makes this literary work a remarkable event in the development of American realism. Sarah Orne Jewett uses nature as a tool, which helps her to develop the main character, Sylvia. True meaning in Sylvia's life manifests itself through a number of symbols or signs.
Symbols and Signs
Sylvia, who is only nine years old, is trying to find peace in the desolate nature of coastal New England. Unlike many other children of her age, she finds it very difficult to communicate with people and play with her peers. For that reason, her grandmother's decision to take the girl from the town is like an escape from the world where she felt like a stranger. All of Sylvia's family notices a dramatic improvement in her looks and behavior, but the girl herself feels.
The girl is more than satisfied with the life she has now. Finding herself unable to create confidential relationships with people, Sylvia becomes affectionate with animals, birds, and inanimate objects. It is symbolic that when she thinks about her home, she does not recollect moments with her parents, brothers, or sisters, but she only misses them. In contrast to animals and natural objects, people frighten her. Being far away from her town, she still thinks about it.
Sylvia's newly found peaceful life changes once in the evening when she hears a whistle during her walk back to the farm. The whistle is an important symbol in the story as it always makes the girl alert. Due to her previous experience, she perceives the sound, not as a "bird's whistle which would have a sort of friendliness, but a boy's whistle, determined, and somewhat aggressive" (Jewett 132).
The man who produces the sound represents the world that Sylvia has been trying to escape. Therefore, she cannot feel at ease with him, and she is surprised by her grandmother's cordial welcome to the stranger. It is obvious that the young man lives in the town, where the material objects are valued. In contrast to Sylvia, who can enjoy nature as it is, the young man is determined to preserve the beauty of the surrounding world even if he has to kill birds for this purpose.
The young man came to the village in order to find a white heron, a beautiful and rare bird. He hopes that the girl will show him its nest. Surprisingly to herself, Sylvia becomes attracted to the man who kills the birds that she loves so much. For now, the only friends that she has are animals, and the stranger turns out to be a hunter, who kills and collects animals and birds to preserve their beauty.
First-time customers get
15% OFF
Sylvia is trying to understand the way the handsome stranger sees the beauty; she discovers that the young hunter likes the birds too, and he knows a lot of interesting facts about them. Gradually, Sylvia starts to trust the man, and she wants to please him.
Their friendship can be viewed as the girl's attempt to regain an understanding of the world of people. To Sylvia, this is a completely new experience. They share the same love for birds, even if it is expressed in different ways. "The woman's heart, asleep in the child, was vaguely thrilled by a dream of love" (Jewett 133). Even not being aware of her feelings, Sylvia is almost ready to tell him her secret.
Now she has to make a difficult choice. On the one hand, she knows how happy her new friend would be if he found the white heron. On the other hand, Sylvia is well aware of the fact that discovering the heron's nest would mean death to the wonderful creature. She decides to find the nest and show it to her new friend. The next morning, she climbs up a tall pine, determined to find the cherished nest. At that moment, she does not think about the consequences for the bird, she is just filled with excitement, eager to surprise the young sportsman.
However, when she is on the top of the tree, she forgets about everything, astonished by the beauty of nature. The pine tree is an important symbol in the story. The tree is not just an object; it is alive and caring. "The old pine must have loved his new dependent" (133). Jewett uses personification to stress the fact that Sylvia feels more at ease with trees, birds, and animals than with people. The trip up and down the pine tree is like a revelation to Sylvia; that is when she makes her important choice.
The Climax of the Story
The climax of the story is the moment when the heron "has perched on a pine bough not far beyond yours, and cries back to his mate on the nest and plumes his feathers for the new day!" (Jewett 134). Sylvia now knows where the heron's nest is, however, subconsciously, she has made her decision. Thus, when Sylvia climbs down the pine tree, she is unable to say a word about her secret, even though she sees that the young man is disappointed.
Revealing the heron's nest is Sylvia's chance to reconstruct her relationships with the world of people. What is more, the young hunter offers money to the girl, and her grandmother encourages Sylvia to speak. Still, the decision has been made. Sylvia understands that the delusive friendship with the handsome stranger means to her less than the moments, that they shared with the heron up in the pine tree. To reveal the nest would mean to betray Sylvia's newfound sanctuary, so the girl resolves to keep silent.
"A White Heron" is a realistic literary work, but it is full of symbols. The characters and the plot can be interpreted as symbolical: an industrial town, dark forests, a caring grandmother, an affectionate young girl, and a handsome nameless stranger. Some critics believe that "this scientist-hunter typifies man's egotism and arrogance with respect to nature and women in nineteenth-century America" (Church 6). In its turn, the heron represents nature and the world, which is free from man's suppression.
Sylvie's desire to protect the heron shows that she likes nature more than the people. The girl wants to be free, at least for now, from the men's dominion.
Conclusion
"A White Heron" is a wonderful short story with a simple plot, but deep in meaning. By means of using signs and symbols, Sarah Orne Jewett has managed to reveal a number of existential problems. The end of the story shows that satisfaction and happiness can be achieved through simple life and being close to nature. This story is especially topical in our time when many people are separated from nature.
Related essays
Customer`s comment
22 days ago
There is a good reason why I am a repeat customer at Essays-Writer.net. I can always count on your writers to produce exactly what I request. If my paper needs 12 pages, they will write 12 excellent pages. If I need a paper that is formatted in MLA style, they will do it for me without a flaw. If I need them to take a certain perspective, I can count on the fact that they will do it intelligently and convincingly. I am thrilled to have discovered Essays-Writer.net, because this is a writing company that is 100% dependable and who produces excellent written assignments. Thank you so much for what you do.
Customer
Customer`s comment
28 days ago
Now I know where to go when I need an excellent paper written on a short notice. I am very happy with the paper your writers just produced for me. It was absolutely perfect. Please thank the ones who handled my order and let them know that I will definitely do business with Essays-Writer.net again.
Customer
Customer`s comment
15 days ago
There are many cheap custom writing services on the web, but their quality is not good. This is the only custom writing service I can rely on.
Customer
Customer`s comment
4 days ago
I am getting ready to graduate in another week, but had to take a minute to jot this line because I want you to know what a help your writing service has been to me, especially during my junior and senior years. The work has been hard, and I have had to study virtually all the time. With you helping me out with my more challenging writing projects, I have been able to move forward and do well on my tests and other school projects. I will be forever grateful to you for your help, and I wish you continued success with your fantastic writing service. All the best!
Customer
Customer`s comment
19 days ago
You guys created a dynamite PowerPoint presentation. Thanks so much. Of course, I got an A on it. It was the picture of perfection! When I gave the presentation before the class, it really captured everyone's interest. There were a lot of questions afterward, and thanks to your stellar preparation materials, I was able to answer them efficiently and easily. Thanks so very much for your help with this project. I was at a loss until I found your fantastic writing service.
Customer