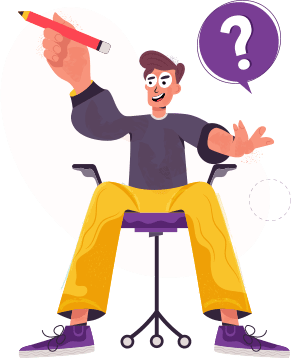 I have to write an essay, but I don't know where to start! Got same problem?
No, I know what to write!
Oh, yeah!
Introduction
Born Reginald Kenneth Dwight, Sir Elton Hercules John is a British composer, rock sing-song writer, pianist, and actor who has more than 30 albums to date. He is a very popular composer, especially with lyrics of  Bernie Taupin, but also is an acclaimed and successful solo artist. He was born on 25th March 1947, in Pinner, Middlesex, England. Within his five-decade musical career, he has achieved a total of 35 gold and 25 platinum albums. He has also more than 250 million records all over the world and holds the biggest record for the biggest selling singles. Elton has also played more than 3,000 concerts all over the world during this time. This paper is meant to discuss Sir Elton John's career as an artist and evaluate his contribution as an artist to Britain, especially his AIDS charity activities around the world.
Elton John as an Artist
Elton John is an acclaimed artist who has written songs with his lyricists Bernie Taupin since 1967. He started when he responded to an advertisement for the New Musical Express put by Ray Williams of Liberty Records. Elton and Bernie have collaborated on more than 30 albums. Elton John's live performances however started way earlier, in 1962, when he used to play piano during weekends at the Northwood hotel and later joined his first band; The Corvettes. For two years until 1967, Elton used to play the keyboard usually backing US artists. Elton and Bernie have been partners since 1967, usually, Bernie writes the lyrics and Elton composes the music. They used to write songs for DJM labels, also Dick James as well as other artists.
You can buy analysis essay papers on this or any other topic at our service!
Elton's touring career started in 1970, and in the same year, he debuted his American tour in August. It is also in the same year that he broke into the international scene with his hit song Your Song where he later recorded his other record-breaking albums. It was in the 1970s that many of Elton's greatest hit singles were released. They included Sorry Seems To Be The Hardest Word, Rocket Man, Island Girl, Don't Let The Sun Go Down On Me, Someone Saved My Life Tonight, and Don't Go Breaking My Heart. By 1973, Elton had left DJM label after he founded his own called The Rocket Record Company (EltonJohn.com 2012-2013).
First-time customers get
15% OFF
Elton has done more than just sing or perform on stage. His collaboration with Tim Rice, Circle of Life for the movie The Lion King saw the soundtrack being number one in 1994 and even saw Elton being indicated into the Rock and Roll Hall of Fame (White 2003, p.7-8). Elton John has been knighted and his landmark awards have seen him being named the Best British Male Artist in 1991. He also won several Grammy Awards in 1986, 1991, 1994, 1997, and 2000, and Grammy legend in 2001. He was awarded an honorary doctorate from the Royal Academy of Music in 2002. Other awards include winning the Polar Music Prize in 1995, the Ivor Novello Awards in 1973 and 2000, and the Kennedy Center Honor in 2004. According to White (2003, p.6), Elton John is one of the few musicians whose songs have been on the Billboard Hot 100 at any given time (during the 1970s). Despite his advanced age (at more than 60 years) Elton continues to be relevant in the turbulent music world. He is known for his electrifying stage performances. He is still remembered for his performance of Candles In The Wind in 1997 during princess Diana's burial (Elton John n.d.).
Elton John has been hosted regularly by the BBC during shows that allow entertainers to perform songs live where he has performed several songs since 1968 (Bernardin 1996, 4). There have been over hundred backup artists who have provided backing vocals for Elton. Elton's albums continue to record success in charts, both in Britain and the US (Vinita 2005; p.83).
Apart from music, Elton is an acclaimed actor and has been featured in movies like Gnome & Juliet. Elton committed himself to touring the world including Britain, in 2012 and 2013. Elton's latest tour was in the summer when he performed for the Queen's Diamond Jubilee at Buckingham Palace (EltonJohn.com 2012-2013).
Elton John and the AIDS Foundation
Elton John has been very supportive of charities and especially AIDS charities. This was after he lost his friends Freddie Mercury and Ryan White to the virus. It is believed that the death of Ryan was a turning point for Elton and he performed and dedicated the songs "I'm Still Standing" and "Candle In The Wind" contributing all the money to charity. Two years after the death of White, in 1992, he established the Elton John AIDS Foundation and he wished to improve the devastations caused as a result of the virus (Armoudian 1997). The AIDS foundation was established to eliminate discrimination and prejudice against individuals with the virus, as well as provide services for people who are at risk of contracting the disease. The foundation continues to be one of his passions. For example, in 2006, he auctioned his two Yamaha pianos on eBay to raise funds for his charity activities, as well as raise funds for his foundation. Although they function as separate organizations, the two Elton John AIDS Foundations (in the US and UK) have a common goal of empowering the affected and infected while focusing on the quality of life. Vinita says that Elton John auctioned all his theatrical costumes through Sotheby's to establish the AIDS Foundation (p.83).
Elton has an annual event where he hosts a glamorous White and Tiara Ball (Windsor, UK) and invites several celebrities. In 2007, the auction by Stephen Fry helped raise a total of £3.5 million. Earlier in 2006, tickets for the Ball were costing £1,000 and the event helped raise £4.6 million for the foundation. To date, the foundation has helped raise more than $22 million for research on HIV and AIDS, education, and medical care for those affected (White 2003, p.9).
The Elton John Band
Elton has a band known as Elton John Band where he is the pianist and lead singer. The band has been in existence since the 1970s and has seen some lineup changes to other band members. Some of the members include Ray Cooper, Davey Johnstone, and Nigel Olsson (The Rolling Stone Encyclopedia of Rock & Roll 2001, p.501).
Conclusion
A very popular and talented English composer, pianist, and singer, Sir Elton John has a career expanding over five decades, and around 250 million albums sold worldwide making him one of the most prominent musicians of present times. Elton John has defined and redefined music in the UK and indeed the world over with numerous songs topping the Billboard Hot 100, especially in the 1970s. Despite his age, Elton continues to hold several shows not only in the UK but the world over. He is also involved in a charity that focuses on AIDS victims with the hope that they are provided with better facilities despite their condition. His charity has managed to raise millions of pounds to assist AIDS victims. Elton continues to entertain as well as perform despite his advanced age inspiring millions of people not only in the UK but the world over.
Related essays
Customer`s comment
3 days ago
I was already getting scared that I won't finish the assignment before someone recommended you people. The writer has made me alive once again.
Customer
Customer`s comment
9 days ago
My thanks go out to writer 77863. He or she was very prompt. The assignment was completed well within the given time frame. There are no words to describe what an incredible relief this is!
Customer
Customer`s comment
17 days ago
Your writing service is outstanding! Thank you for the paper on European History after 1940! I am not a good history student. I find the subject very dry and boring and I just couldn't get into writing about it. I made a number of failed attempts before I finally went online and read up on which writing services were which. By far, Essays-Writer.net got the best reviews, and now I understand why. Your customer service department is comprised of real professionals who really understand what it means to help. Your writers are excellent and easy to work with, and your work is fully guaranteed. Of course, my paper was so perfect that I didn't have to use the guarantee, but just the fact that you offer such iron clad guarantees tells me that you are a trustworthy writing service. I am so pleased to have found you. I will never use any other. Why should I? It just doesn't get better than Essays-Writer.net!
Customer
Customer`s comment
20 days ago
My writer reviewed my thesis from the very beginning to the end and really cleaned up the grammar. I also took his suggestions about some sequencing issues, and it flowed so much better. I am continuing my graduate work and shall be back for more assistance!
Customer
Customer`s comment
28 days ago
You just wrote another excellent paper for me. I knew that you would. You always do. Essays-Writer.net is the one company I can count on when it comes to quality writing and reliable customer service. Best wishes!
Customer