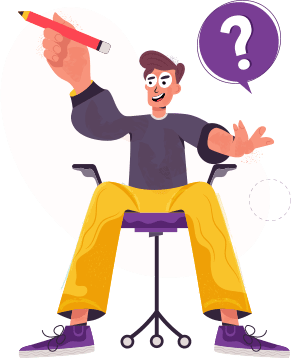 I have to write an essay, but I don't know where to start! Got same problem?
No, I know what to write!
Oh, yeah!
This article contains information on why the speaker, the CEO of SPX Chris Kearney believes in the potential of the American industry to exploit the business opportunities that exist in today's world. Kearney presents the argument that the American industry has a reason to remain optimistic about the market even in time of recession and globalization, which have far-reaching transformative consequences for the country.
Chris Kearney's Article Review
Kearney (2009) believes that the problem that the American industry faces is that of liquidity, particularly in this time of recession. In other words, the recession is not about shortage of business opportunities or international competition, it is about liquidity.
First-time customers get
15% OFF
In support of his thesis, Kearney (2009) is confident of his assertion that globalization is not a condition, but rather, a fact of life. He also notes that with globalization, the world economy is growing, and the middle class is expanding. A growing middle class, according to Kearney, implies increase in the demand for most of the products that are made in the American industries.
The thesis is also supported with a highlight on the emerging global economic giants such as China, India and Brazil. Growth in these countries, predicts Kearney (2009), will generate a massive wave of consumer demand, thereby bringing about a shift by these economies from investment models to consumer models. This will translate into new business opportunities for the American industry.
The article contains many other examples that support the thesis. For instance, immediately after the World War II, no one thought that Russia would be the leading auto industry player in Europe. More importantly, no one thought that the computer would be making every industry hum, most significantly, many thought that the African continent would forever remain on the sidelines of the global economy.
The optimism about the opportunities that are there for the American industry to exploit runs till the ending section of the article, where it is stated that America is home to seven out of the world's top ten brands. Using such examples, the American way is presented as a bold, and one that is future-oriented.
Related essays
Customer`s comment
24 days ago
Wonderful! All my expectations are exceeded!
Customer
Customer`s comment
16 days ago
Essays-Writer.net is a trustworthy company that I have been using for the last couple of years. I am employed with two different companies. Needless to say, time is a continual issue. If not for your help, I would not have been able to make it through these 2 years. I have no doubt that you are absolutely the best writing company anywhere! You have bailed me out repeatedly with my written assignments. Each and every one of them has been well-written, interesting and exactly what I needed. Thank you so much for coming through for me time-after-time.
Customer
Customer`s comment
6 days ago
I doubted about the quality of my writing. However, the finished paper was well written. Moreover, it contained no mistakes. My tutor takes even the smallest grammatical mistakes very personally. Thank you! I passed it to the next level with your help!
Customer
Customer`s comment
12 days ago
I am very pleased with perfectly completed "Formal Report". The final draft satisfied me a lot. Thank you writer #3245! You are a great professional!
Customer
Customer`s comment
30 days ago
Dear Essays-Writer.net, You provided the best solution to my writing problems. I only need help every once in a while, but when I need it, I REALLY need it! You sure did come to my rescue this time! My term paper was way too difficult, and I waited too long to get started on it. Thanks to your excellent writers, it was completed on time and I got a great grade on it. I will remember you in the future when I need help with my writing assignments. I really appreciate your help.
Customer