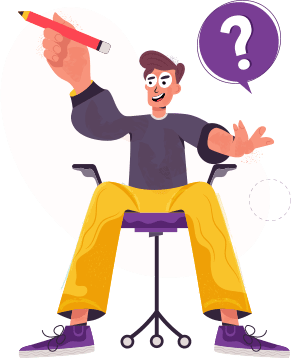 I have to write an essay, but I don't know where to start! Got same problem?
No, I know what to write!
Oh, yeah!
Satire in The Importance of Being Earnest
Undoubtedly, The Importance of Being Earnest is both a wonderful entertainment experience and a great play because Wilde has written an exceptional farce, to say the least. The research shows that the author is well-known for using satire to mock the cultural norms of the flawed human mindset, class system, love in marriage, and religion among others. Wilde demonstrates deviance from standards by making the ideas, thoughts, behaviors, and morals as ludicrous as none would expect.
Despite that the audience of Wilde's farce was the segment of the population ridiculed by him, the society was ready to pay any cost for the tickets to play in which all aspects of their life were satirized. Through satire, the playwright refers to aristocrats to pinpoint their vices as a way to provoke self-criticism in the audience and desire to change.
Drawbacks in Beliefs of Upper Classes
First of all, Wilde enthusiastically ridicules the straitlaced norms of aristocrats' behavior, who perceive these principles as virtuous, and require that other classes should follow these misconceptions. For instance, when Miss Prism abuses the lower classes because of giving birth to too many children to Christen, she perceives this remark as a way of prudence: "I have often spoken to the poorer classes on the subject [christenings]. But they don't seem to know what thrift is" (Wilde 73).
You can buy book review writing on this or any other topic at our service!
In this regard, to Victorians, implementations of reforms mean trying to save the existing economic and social system for immortalizing the economy and proprieties of upper classes. In particular, the Victorian class system implies marriage between people of the same social class. This strict rule reveals a huge gap between the lower, middle, and upper classes.
Subsequently, egocentric attitudes lead to a great distance between these social groups. At the same time, Jack tries to convince Lady Bracknell that he is a Liberal Unionist and satisfies her with his answer because it means that Jack is a Tory. She considers his home in London to be on the "unfashionable side" so "that could easily be altered" (Wilde 35). When Jack asks what she means by "unfashionable," or the street's side, she answers, "Both, if necessary" (Wilde 35).
Religion
Secondly, Wilde tries to demonstrate how scantily the Victorians worry about attitudes that represent the religious beliefs as another object of the author's satire. The symbol of the religious view is Chasuble. Chasuble may bury, rechristen, marry and stimulate at any time with changeable sermons full of senseless humdrum. Miss Bracknell says that christening is a waste of both time and money. The godly outward of Chasuble betrays the accelerated pulse for Miss Prism: "Were I fortunate enough to be Miss Prism's pupil, I would hang upon her lips" (Wilde 60).
Furthermore, promptly adjusting his mistake, Chasuble hides his scarcely sacred desires in a metaphor. Here, Wilde's satire is humorous and kind, objurgating society for its egotism.
Marriage and Courtship
Thirdly, with the help of satire, the playwright tries to highlight Victorians' immoral valuables that are immortalized through marriage as well as courtship. Both factors had their rituals and some rules. For example, marriage was a thorough process of selection (Grill 4). When Algernon appraises his aim to be engaged with Cecily, Lady Bracknell claims, "I think some preliminary inquiry on my part would not be out of place" (Wilde 130).
Similarly, when Lady Bracknell asks questions to Jack, his answers should be appropriate for a juristic union between two households to be confirmed. The social status is extra significant, and when both Jack's and Cecily's statuses are suitable, the second problem occurs due to family circumstances. As Jack does not know his parents, Lady Bracknell advises finding one of them. Once again, the outward is momentous. Duty is very significant, and Algy considers marriage to be duty without love: "A man who marries without knowing Bunbury has a very tedious time of it" (Wilde 18). Marriage is depicted as a contract between two families of the same social status; love has little to do with this concept.
Effect and Reaction
The satire of The Importance of Being Earnest is the most important instrument applied by the author to emphasize the problems of the society that has become the main 'hero' of Wilde's play. The author expects a wave of indignation from viewers who will later understand their behavior critically. While mocking the Victorian ideals, Wilde makes the Victorians fell in affectionate love with the notion of earnestness (Gagnier 105).
Undoubtedly, there was a small risk for Wilde's play to drown in the whirlpool of criticism. Nonetheless, society was so devoted to the tendency of living in an earnest style that it was agreeable to pay anything for it. This frantic thirst to follow the ideals made Victorians live a dual life. The attempts to live earnestly forced the public to compromise with everything. The society became flourishing outward, and artificial and rotten within.
Even today, satire is completely alive; we may feel it everywhere: on television, in films, in books. It is an integral part of modern comedians' art (Muller et al. 61). Wilde's main "formula for satire" is a representation of the reality of behavior that Victorian society dares to overlook. As a result, there is no reason for the farce to be confused (Reinert 15).
Summary
To sum up, Wilde is a great and creative writer who did not afraid to show the drawbacks and errors to society through satire and mockery. His satire is focused on aristocracy as he ridicules the upper class, its immoral life, and misguiding ideals. Wilde's characters are snobs who are formal, arrogant, and concerned with money. This book review showed how the author Wilde originally mocks absurdity and hypocrisy with a help of satire, irony, and humor. Using satire in The Importance of Being Earnest, the playwright depicts how to eternize one's name and not betray the principles.
Related essays
Customer`s comment
22 days ago
I was already getting scared that I won't finish the assignment before someone recommended you people. The writer has made me alive once again.
Customer
Customer`s comment
4 days ago
My thanks to your writers there at Essays-Writer.net on making the revisions that my paper needed. If I had used your services in the first place, I am convinced that no revisions would be needed. Instead, I tried a service that advertised "cheap papers" and I ended up paying a much higher price overall, because the paper was so poorly written. From now on, I will only use Essays-Writer.net. I can count on your writing service to bring me the best quality results. Thanks again for your help with this.
Customer
Customer`s comment
8 days ago
My paper was done 8 days before the deadline, and it was perfect in every way. Thank you to your writing service and the great writers who give you the reputation that you have. Whenever I hear anyone mention Essays-Writer.net, it is usually something like, "Yeah, those guys are the greatest." You really are. Thank you very much.
Customer
Customer`s comment
22 days ago
My paper was delivered on time, written exactly as I requested, and basically saved my grade. You guys are great!
Customer
Customer`s comment
10 days ago
Your writers are masters at time management. I turned in an order for four very difficult papers, and they were all written perfectly, even with the short deadline notice. Thanks, Essays-Writer.net!
Customer