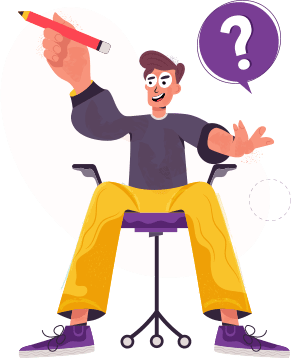 I have to write an essay, but I don't know where to start! Got same problem?
No, I know what to write!
Oh, yeah!
The current rapid uptake of technological advancements in the various business industries and sectors has presented major opportunities as well as challenges for a variety of market operators – depending on their placement and preparedness to take advantage of emerging trends (Kotler & Keller 2012). One of the industries that have experienced the two sides of rapid technology development is the telecommunications industry. The rapid growth from 1G to the current platform of rolling out 4G has happened in a relatively short period (1985-2006), forcing industry players to conform or drop out.
In addition, the number of market players has also increased tremendously, demanding to avoid the development of winning strategies for market players. This paper will focus on Vodafone UK, the first mobile telephony company to support a mobile call in the UK in 1985. The paper will feature a comprehensive market audit using such tools as internal environment analysis, SWOT analysis, PESTLE analysis as well as external market analysis using porter's five forces. The choice of the company has been made based on its publicly available information ( the company is traded on the London Stock Exchange (LSE)), as well as its popularity in the UK public domain in a market where mobile phone usage is almost 100% in 2011-2012 period ( Yahoo Finance 2012 ). (Customer will include whether they have any work/attachment experience with Vodafone)
You can buy analysis essay papers on this or any other topic at our service!
Telecommunication Industry Background
General telecommunication history spans back millions of years through the use of such rudimentary approaches as hand signals, smoke, and drums. But recent time telecommunication started with the discovery and harness of electricity and its use in telecoms in 1830 (Calvert, 2000). The landline telephony has been present as a telephony system for more than 120 years since the first public landlines in London in 1879. The landline telephone system experienced minor changes till the 1985 development of cellular pr wireless communication. The first generation 1G network was voice-only and analog.
The second-generation telephony 2G was characterized by movement from analog to digital circuits, as well as the usage of wireless networks. The Dominant platforms were GSM (Global System of Mobile telecommunications) and a later advancement of it to include data packets called General Packet Radio Service (GPRS), which was regarded as a 2.5G network. In the years 2000- 2004, full-time data-enabled networks with enhanced transfer speeds as well as client support evolved in form of 3G to include platforms such as Code Duplexing Multiple Access (CDMA) (Gordon & Richard 2006). Advancements on these networks led to the 3.5 G networks such as CDMA 2000, and the current 4G platform involving the Long Term Evolution (LTE), an industry project to launch the next generation mobile telecommunication system with enhanced data functionality and broadband support ( Gopal 2007).
Market Type
The telecommunication industry has traditionally been state-operated in most countries, but with current privatization is normally dominated by a few private companies sometimes with government shareholding. The UK market structure is oligopolistic, featuring a few dominant players and several incoming licensees who are struggling to gain a foothold in the market (Chekitan & Schultz 2005). Vodafone UK, Everything Everywhere, 3 UK, and Telefonica O2 are the primary operators in the market.
The figure indicates the distribution of market share among companies, which changed after the merger between Orange and T-mobile that formed Everything Everywhere (EE), putting Vodafone UK at the third position with 19.02 million subscribers, behind EE and O2 (Vodafone Group Report 2012). The UK sector is a hub of rivalry competition that has seen the various networks lower, and standardizes their service costs, with data being the next big competitive edge. The major operators are currently implementing the 4G rollout, a factor expected to make or break the companies as data revenue continues to dominate the industry's total revenues. It is therefore expected that a major determinant of Vodafone's success will rely on its ability to implement reliable data plans that are market competitive and sustainable.
Background at Vodafone UK
The history of the firm started with the 1982 formation of a merger between Racal Electronics and Millicom to form Racal Vodafone and proceeded to support the first-ever Cell call in the UK. Vodafone Group was formed in 1991 (Vodafone UK 2012). It pioneered many services including Vodapage, Vodata, fax, text, and a satellite phone service called Globalstar in 2004. 3G in the UK was a first for the company in 2001, as well as 'Speaking Phone', a service for visually impaired people. Due to its innovative record, it has won several awards such as the 2010 award for National Retailer of the Year award for mobile networks as well as the Best Network of the Year. The network also launched a donation service called 'Just Giving' in 2011. In addition, the company consolidated its resources with O2 to form a stronger national grid while retaining authenticity.
Vodafone UK's Marketing Mix
Vodafone's market mix is represented by the four P's namely Product, Price, Place, and promotion.
First-time customers get
15% OFF
Product
Vodafone has been on the frontline in terms of innovative diversity. It offers a combination of products including calls, internet access, gaming support, e-mail support, MMS and SMS support, and streaming support among other joint services. The face of the company Vodafone Live! Is an effective product representation representing mobility and access?
Place
Vodafone UK has a wide network of stores with more than 354 stores wholly owned by itself, as well as other independent dealers and retailers such as Carphone Warehouse (Vodafone UK 2012). Through the shopping experience, customers can handle and test products they may purchase, as well as get advice from dedicated sales teams through an extensive 'Moment of Truth' experience. The company also has a strong presence on social media sites such as Facebook and Twitter, as well as dedicated call center services for customer support.
Price
Vodafone has developed a mature pricing policy that matches different usages with different pricing. In it, there are various tariffs for both data and voice services that suit different users. In addition, it operates loyalty points across its networks (Sara, 2010). In the UK for instance, it rewards NECTAR points for money spent on network services. It also offers the flexibility of prepay and post-pay services according to customers' needs.
Promotion
Vodafone has used robust promotion models incorporating such activities as media advertisements, community-based initiatives, charities, and other sponsorships, as well as numerous road-based and location-based offers for its products and services (Warman 2011). In addition, it runs various network-based promotions for calls and data from time to time to attract customers. At any one time, every customer will have at least an accessible and value-adding promotion available for them. The loyalty points are an added imperative for remaining with the network.
Vodafone UK SWOT Analysis
Strengths
The company's strengths include its home region operation as the first mobile network in the UK (Shearman 2011). It has the advantage of popularity, a favorable history of innovativeness, and excellent customer service (Warman 2011). It also has a considerably high market segment which was only second to O2's before the EE merger. Vodafone also has the advantage of global presence, being the second largest global network after China Mobile. This gives it a competitive edge in terms of market influence. The network had£ 46.4 billion in revenue in 2012 and an adjusted operating profit of £ 11.5 Billion; these figures show a highly profitable organization (Vodafone Group Report, 2012).
Weaknesses
The current merger between Orange and T-Mobile has dropped it to the third position in market share, which may reduce its market control and manipulative edge. In addition, its abolishment of unlimited Data Tariffs in all markets in June 2012 due to fair usage volitions led to a perceived loss in product development among its customers.
Opportunities
Its grid resource merger with O2 presents an opportunity for tremendous cost-saving, which presents opportunities for diversification and network extension, a major strategic policy it currently has. The network also stands a chance to pioneer the truly 4G network platform which is a prized achievement among its competitors. Vodafone has the resources as well as market support to pioneer the development (Kimberley 2010)
Threats
The largest threat is its domestic competitors, especially in the 4G implementation issue. A report published on October 25th, 2012 in the New York Times suggests that EE is already ahead in the project. The current EE merger presents a significant challenge since the company's market control has been reduced (Thomas2012).
PESTLE Analysis
Political
Government regulations are stringent on telecom companies due to frequency limitations and spectrum usage. While these factors affect all players, the networks with the highest number of subscribers suffer lower service delivery. The other factor concerns network access facilities such as Base Transmitter Stations (BTS), and other masts.
Economical
The sector is especially prone to economic factors since it is a high investment business, with large resource dedication to infrastructure upgrades. Implementation of 4g is a major imminent capital project. In a recent arrangement, Vodafone UK merged its national grid with O2 to cut expenditure on infrastructure. Economic factors have led to poor access to obstructed areas and buildings. Competition between rivals is also a source of economic downtime.
Social-Cultural Factors
The constantly changing social trends are a significant success factor in the telecoms sector. The social media trends, for instance, have shifted communication to internet telephony, chat, and instant messaging, reducing dependence on network-based calls (Lancaster, Massingham & Ashford 2002). In addition, the unconfirmed fears of radiation exposure have led to selective usage of phones, especially among the aged
Technological
Emerging phone technologies affect the Vodafone range of older phones. For instance, the iPhone, Android, and Symbian architectures have affected the older generation phone usability, prompting manufacturers to adapt to the newer technology. Vodafone's adaptation to newer platforms such as 4G is also likely to affect its future operations (Abdul 2012).
Legal
Although the bulk of regulations affecting the sector was set before their initialization such as the Sale of Goods Act, Telecommunications, and other acts, newer ones affect Vodafone. For instance, the prohibition to use a mobile phone while driving may reduce the usability of the network and reduce revenue.
Environmental
Recycling implications during product manufacture is a major challenge for all companies dealing with synthetic materials. Vodafone has adopted a used phone recycling program in which it collects disposable handsets.
Porter's Five Force Analysis
Competitive Rivalry
Vodafone witnesses competition from O2, EE, and Virgin-3. The only competitive edge it may gain comes from customer loyalty to the brand, as may be created by good customer service, product development, and loyalty points (Research Methodology. Net, 2012).
Customer's Buying Power
Trends show more customer choices and bargain power owing to a reduction in tariffs and competitor offers. Alternative products such as internet-based communication are a threat, especially since fixed broadband is a significant Internet Service Provision ISP platform.
Supplier Bargaining Power
This is perhaps, the most favorable of the five forces to Vodafone. The group is a large supplier and hence has a competitive bargaining edge in supplies over its rivals. The company can maintain customer costs down and earn profits.
Threat of Substitutes
The company has a very effective cost leadership program which puts it above its competitors. It is therefore not immediately threatened by substitutes in the direct sense, but alternative products may pose a visible danger unless it can diversify into other services such as internet-based services partnerships (Preissl, Curwen & Haucap 2009).
The threat of New Entrants
This threat is weak for all the operators since government regulation, as well as spectrum limitations, restrict the maximum number of allowable operators. However, the existing competition is just as effective as a threat to a new entrant, as the mobile telephony market approaches a near-perfect competition market for most regions.
Conclusion
Vodafone UK is a company presentation at crossroads, with the most significant determinant of its future being data implementation. The network's most favorable and potentially beneficial step will be to pioneer a strong 4G network since data is a key selling point for the telecommunications sector (Thomas 2012). The network must also lower costs or invest in value addition to retain customers, as well as diverge into other markets to supplement revenue.
Related essays
Customer`s comment
23 days ago
My thanks go out to writer 77863. He or she was very prompt. The assignment was completed well within the given time frame. There are no words to describe what an incredible relief this is!
Customer
Customer`s comment
11 days ago
Essays-Writer.net is a trustworthy company that I have been using for the last couple of years. I am employed with two different companies. Needless to say, time is a continual issue. If not for your help, I would not have been able to make it through these 2 years. I have no doubt that you are absolutely the best writing company anywhere! You have bailed me out repeatedly with my written assignments. Each and every one of them has been well-written, interesting and exactly what I needed. Thank you so much for coming through for me time-after-time.
Customer
Customer`s comment
4 days ago
The writer who produced my essay on European History did a fabulous job! A million thanks for creating such a masterpiece for me. The essay is just what I wanted.
Customer
Customer`s comment
18 days ago
I would strictly recommend this essay website! The writers are really cool. They write high quality content within very short time.
Customer
Customer`s comment
18 days ago
There are many cheap custom writing services on the web, but their quality is not good. This is the only custom writing service I can rely on.
Customer