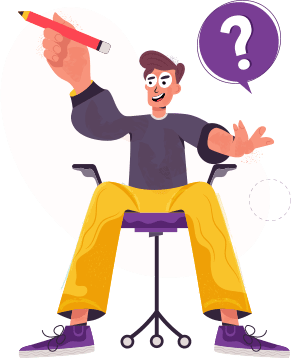 I have to write an essay, but I don't know where to start! Got same problem?
No, I know what to write!
Oh, yeah!
False cause is a type of a logical fallacy where an individual's argument is based on a pre-meditated correlation between variables. People in many cases tend to assume the possibility of a variable resulting to a specific issue if they are aware of such a correlation. It is not absolutely right to claim that a causal agent will always be involved in a specific action without the possibility of other issues playing a significant factor. Individuals tend to underestimate the possibility that other factors are likely to cause a certain event and tend to limit the possibility of an experience they had earlier on known to explain the outcomes of such an event. This therefore, is likely to distort the reality making it impossible to arrive at a comprehensive conclusion.
Loaded Question
Loaded question is a type of a fallacy where an individual asks a question to another and by the person answering the question cannot escape seeming guilty. To a greater extent, the person who first makes a comment or a statement without verifying its authenticity is made to feel guilty or re-think again whatever he/she says by another person who poses a question and the individual cannot escape being guilty of making invalidated comments.
Paraphrase of the Quote of the Logical Fallacy
First-time customers get
15% OFF
Lynnette Blue argues out that her Dog died several days after she had taken it for a show at Westminster. Though, she has no concrete evidence on whatever happened to the dog, she claims that the dog was poisoned. She claims that it died four days after the event. According to her, there is the possibility that the dog was intentionally given poison by a foul player. She however attributes the possibility of the poison to a rat or mouse poison. From a past experience, the symptoms that the dog presented were that of an animal that had ingested rat or mouse poison.
From another incidence, Robert Chaffin, the dog's handler, argues out that the extreme animal rights activists might have been responsible for the death of the dog. President Ingrid Newkirk said "it makes no sense whatsoever" that an animal rights activist would harm an animal. He adds, "How dare you point a finger and cast aspersions when you haven't a clue."
Explanation on Why it is a Logical Fallacy
The news presented here is of a certain lady by the name Lynnette Blue. She had taken her dog to a certain field in Westminster to participate in a field event. After the event, the dog stays for four days only and eventually dies. Instead of Blue looking at all the possibilities that would have resulted into the death of her dog, she is quick to lay blames on an unknown foul player. She claims that the dog was given rat or mouse poison and that is what made it to die. She adds that the symptoms that were shown by the dog were a clear evidence that the dog had either fed on rat or mouse poison. Here, Blue uses the only possibility of poisoning to make the conclusion that that was the cause of the death of her dog. Though the symptoms could apply to a different cause, she blocks other possibilities and makes a pre-mature conclusion.
President Ingrid asks Chaffin a question that is intended to make him re-consider his statement. After Chaffin makes claims that the dog could have been poisoned by the extreme animal rights activists, Ingrid defends them by posing a loaded question to Chaffin intended to make him feel guilty of his invalidated statement.
Related essays
Customer`s comment
12 days ago
Dear Essays-Writer.net, You provided the best solution to my writing problems. I only need help every once in a while, but when I need it, I REALLY need it! You sure did come to my rescue this time! My term paper was way too difficult, and I waited too long to get started on it. Thanks to your excellent writers, it was completed on time and I got a great grade on it. I will remember you in the future when I need help with my writing assignments. I really appreciate your help.
Customer
Customer`s comment
21 days ago
I have used other writing services in the past and I tried you on a whim. I was pleased with the results and will use your services again.
Customer
Customer`s comment
6 days ago
Finally, I turn to a trusted and qualified custom essay papers writing service. It is great that this essay site offers its services round the clock. Moreover, the quality of papers is amazingly high!
Customer
Customer`s comment
22 days ago
Once again, I have sat down at my computer, because I feel I owe you big thanks. There is just no way to express how grateful I am for everything you did to make my research paper as good as it was. My professor gave me an A+ on it, which is the first A+ I have received during my entire college career.
Customer
Customer`s comment
9 days ago
I always wanted to get high quality papers, but I could not find a right custom papers writing service to turn to. Now, I do not have problems with writing. I turn to this marvelous essay writing provides as I am sure I will always get original and non-plagiarized papers.
Customer