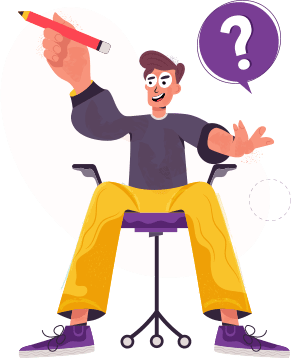 I have to write an essay, but I don't know where to start! Got same problem?
No, I know what to write!
Oh, yeah!
Short Business Policy Essay Example
The primary objective of this study is to identify and evaluate the new and innovative strategies employed by the Abu Dhabi Commercial Bank. The study explored various competitive market structure components, such as market growth, as well as barriers to entry and their potential influence on overall organizational performance. The various theoretical frameworks from a number of disciplines including marketing, strategic management, and organizational economics will be adopted. The study will investigate the marketing opportunities and strategies that are implemented by numerous organizations using the Abu Dhabi Commercial Bank (ADCB) as the case study.
First-time customers get
15% OFF
The financial services sector relies heavily on the people's incomes and general economic well-being. Thus, the performance of businesses in this industry often depends largely on the macro-economic business environment. Numerous external and internal factors influence the performance of banks and the financial capability of these organizations in general. Furthermore, the study revealed that globalization, rapid evolution of industries and technologies, as well as economic, legal and political factors force banks to be conscious and responsive to the emerging trends in the business environment. The interest in this study was motivated by the emerging trends that influence the financial performance of organizations in the banking industry. These trends will be examined in the study.
The study regarded these and other trends as major factors that continue to shape forces that define competitive market structures in the banking industry. As a result, the management of these organizations is endlessly searching for better ways to develop their unique brands and devise products, as well as service strategies that will give them competitive advantage over their competitors in an attempt to satisfy the changing needs, wants, and expectations of their customers. Customer loyalty programs, brand strategies, positioning, market segmentation, and targeting are some of the common marketing strategies used in the banking industry.
Related essays
Customer`s comment
20 days ago
My experience with this service is great. I am going to continue my cooperation with you. I have to write lots of papers every semester. Therefore, I want you to assign the best writers to my orders.
Customer
Customer`s comment
17 days ago
Your writers are masters at time management. I turned in an order for four very difficult papers, and they were all written perfectly, even with the short deadline notice. Thanks, Essays-Writer.net!
Customer
Customer`s comment
8 days ago
I cannot thank you enough for the perfect work
Customer
Customer`s comment
11 days ago
Dear Madam or Sir, Thank you for your competence and high standards. My paper was wonderful! I shall recommend your writing services highly. You are far and above better than other writing services that I have used. Your professionalism, attention to detail, high quality writing and great prices are a few of the reasons why I will never use any other writing service. Thanks again.
Customer
Customer`s comment
26 days ago
I was irritated because of my research papers assignment. I even could not sleep at night. Moreover, I did not have proper experience and free time to work on my writings. This essay site is my hero! You helped me coping with all my writing problems! I became more confident as I received the highest grades! I cannot express all my emotions about this. Thank you!
Customer