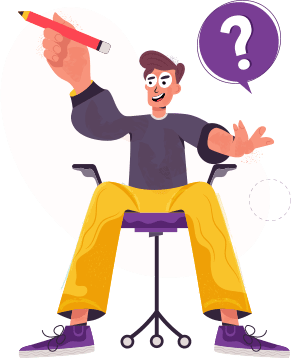 I have to write an essay, but I don't know where to start! Got same problem?
No, I know what to write!
Oh, yeah!
Policy is what an organization envisions as goals, beliefs, objectives and recommendations unique to it. An organization formulates policies in order to clearly lay the structure for strategy formulation and development. In this case, the policy needs to be considered when an organization is deciding on whether to include tablets in the running of the organization. The policy must provide the reasons why the tablet are required, who should use them and how they should be used. Normally, policies of an organization culminate in the organization's rules and regulations and are embedded in statements outlined by the organization. Policies provide the course of action to perform specific tasks in an organization (RACGP, 2012).
In this case, consideration is on a multinational organization dealing with manufacturing and sale of both hardware and software of computers globally. Thus for this company to decide on whether it will implement the use of tablets in the organization, it must be ready to change or include the policies that will support the usage of new device through developing strategies and implementation structures. Thereby it is underpinning the importance of policy formulation. It is also of paramount need to carry out SWOT analysis of the policy in concurrent with tablet devices. SWOT analysis is helpful in obtaining a competitive edge for the organization. Strengths and weaknesses are linked with internal processes and structure of an organization, while opportunities and threats are processes that are posed as advantageous and risky from outside the organization respectively (Mind tools, 2013).
Strength Analysis
Strengths are unique advantages that an organization has from within. They could include an organization's resources, cost structure, employees, policies, management and even equipment. Formulation of new policies to provide guidelines on initiation of the use of tablets in the organization is vital. Creation of new policies will provide specific directions within the policy statement on importance of the tablet usage in the organization. Further, formulation of policies related to the new idea of tablets will help to link it with strategy formulation and implementation. Formulation of policy concerning tablets will help in attaining resources' optimization, productivity, harnessing employees' skills, improving distribution network, obtaining technological leadership and optimizing research and development capabilities. The development of policies will limit the use of tablets for personal gain rather than for the organizational growth. All these value adding activities should be embedded in the policy relating to the inclusion of tablets in the organization structure (Riley, 2012).
First-time customers get
15% OFF
Weaknesses Analysis
Weaknesses, on the other hand, are those factors from within the organization that will limit the attainment of the objectives and goals. They will include inadequate financial and physical resources, poorly performing employees, bad reputation, poor structure, strategy and policies. The organizational idea of formulating new policies may be met with resistance by employees who feel that it is another way of the management to show their superiority and authority. This may lead to poor employee motivation and consequently lower their productivity. Similarly, developing a new policy is a time consuming and costly adventure. This will lead to further deviation in attaining the organizational goals and objectives (Renault, 2013).
Opportunities Analysis
By the organization formulating policies related to the use of tablets by employees will prove to benefit it externally. The policy created will help the organization develop measures to obtain a competitive edge from outside. The policy will develop necessary patent rights to protect certain software and hardware manufactured to be protected against any theft by other companies. Further, creation of new policies will enable the organization to take advantage of technological innovation, satisfy new demand due to the ability to transact online through the use of the tablets, the market diversification will be attained and demographic changes will also be realized. This is where the organization will be able to transact with the virtual customers through online portal facilitated by new tablets. This all will prove helpful in obtaining a competitive edge by maximizing on the existing opportunities (Riley, 2012).
Threats Analysis
Threats are the losses that an organization suffers and which are attributed to external forces. These forces are normally uncontrollable and often deteriorate stability, profitability and survival of the organization. The formulation of new policy will pose a threat to the organization through the fact that the technology behind tablets is changing very fast. This will mean that the organization will change its policies regularly, which may seem costly. The embedment of policy statements relating to tablets in the organization will provide a solid way in which another organization can copy them and use them to gain a competitive advantage of the multinational organization (Management study guide, 2013).
Recommendation
It will be paramount after conducting the SWOT analysis on the importance of policy formulation in concurrent with initiation of tablet usage in the organization to consider this recommendation. Tablet usage in the organization is a good idea and backing it with organizational policies only make it more aligned to the achievement of organizational goals and objectives. Formulating and developing policies will provide clear rules, regulations, structure and strategies that need to be in place in order to effectively use tablets in the organization. This will eliminate any loopholes that employees may have to use the tablets for their own use and create necessary remedies in such situations. The formulation of these policies will help in attainment of organizational goals and objectives.
Related essays
Customer`s comment
11 days ago
I just cannot realize my life without this essay papers writing provider. It is amazing! I can order my papers any time I need!
Customer
Customer`s comment
2 days ago
I greatly appreciate the work done by the writer, perfect and delivered in time.
Customer
Customer`s comment
18 days ago
Dear Writer 36821, I was very pleased with the assignment you did for me before, which is why I asked for you again. Once again you did not disappoint! You did an excellent job and my teacher was really impressed with my writing skills (or should I say your writing skills?). Thank you so much for your help and support. Cheers.
Customer
Customer`s comment
17 days ago
Now I know where to go when I need an excellent paper written on a short notice. I am very happy with the paper your writers just produced for me. It was absolutely perfect. Please thank the ones who handled my order and let them know that I will definitely do business with Essays-Writer.net again.
Customer
Customer`s comment
16 days ago
Essays-Writer.net is a trustworthy company that I have been using for the last couple of years. I am employed with two different companies. Needless to say, time is a continual issue. If not for your help, I would not have been able to make it through these 2 years. I have no doubt that you are absolutely the best writing company anywhere! You have bailed me out repeatedly with my written assignments. Each and every one of them has been well-written, interesting and exactly what I needed. Thank you so much for coming through for me time-after-time.
Customer