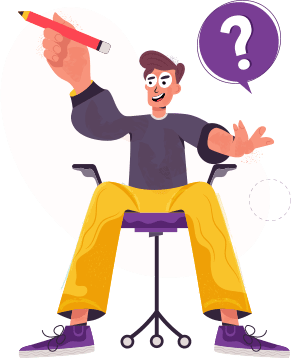 I have to write an essay, but I don't know where to start! Got same problem?
No, I know what to write!
Oh, yeah!
Tim realized that he had a problem with alcohol when he experienced the following negative consequences: intended consumption of large amounts of alcohol, craving for more alcohol and inability to cut down, preoccupation with alcohol, and continuous consumption of alcohol despite the bad outcomes (Correale, 2007). From Tim's interview, he thinks that alcohol use does not interfere with his academic progress or relationship problems. Although he admits to having never driven drunk, in one instance, he has been detained legally because of substance abuse-related problems.
Tim's Alcohol Addiction
When Tim was allowed to become independent and have control over his life, he began drinking. This lack of control over alcohol use perpetuated Tim's pattern of addiction. Relatives wanted him to drink safely and not let alcohol interfere with his education. Though his grandparent was addicted to alcohol, Tim never thought that he would develop alcohol dependence.
First-time customers get
15% OFF
After having noticed that he had a problem with alcohol use, Tim collected information about his addiction and kept a drinking log which he noted. He also took the Drinking Norms and Alcohols Perceived Risks Assessment which provided him with wider assessment information on substance use. His answers provided him with areas or topics for education and discussion on substance harm. The court sessions also provided him with support and education on the effects of alcohol. This prevented him from developing full-blown alcoholism.
Although Tim is considered to have moderate alcohol dependence, complete alcohol abstinence would be a more suitable treatment for him. Tim's drinking was considered to be higher in comparison to his age; to prevent future addiction, it would be more appropriate for him to stop drinking at all.
The use of the Drinking Norms Rating and Alcohol Perceived Risks Assessment Form (Dimeff, 1999) would be useful for someone with alcohol abuse. Also, the use of the Internet, journals, articles, and books on the effects of alcohol use would be of great importance.
Related essays
Customer`s comment
23 days ago
There is a good reason why I am a repeat customer at Essays-Writer.net. I can always count on your writers to produce exactly what I request. If my paper needs 12 pages, they will write 12 excellent pages. If I need a paper that is formatted in MLA style, they will do it for me without a flaw. If I need them to take a certain perspective, I can count on the fact that they will do it intelligently and convincingly. I am thrilled to have discovered Essays-Writer.net, because this is a writing company that is 100% dependable and who produces excellent written assignments. Thank you so much for what you do.
Customer
Customer`s comment
25 days ago
I did not know what to expect from this essay site. My friends told me to watch out as there were a lot of frauds everywhere on the Internet. My experience is quite positive. The service impressed me with its writers and high quality of writing.
Customer
Customer`s comment
19 days ago
People should know about such a great essay site. I will broadcast it!
Customer
Customer`s comment
16 days ago
Your writers deserve to be congratulated on their accomplishments, and shown grateful appreciation for doing a tremendous job. Writer #11351 is one of those writers. He paid very careful attention to all of the details that I needed special help with on my research paper. As a result, I got an A+! Please extend my utmost gratitude.
Customer
Customer`s comment
10 days ago
Dear Essays-Writer.net, You handled my rush order beautifully. I am still amazed by the quality of the term paper, because your writers didn't have a whole lot of time to write it. Still, they did a great job and I'm happy that I chose Essays-Writer.net. Thank you for taking care of this in such an eloquent way.
Customer