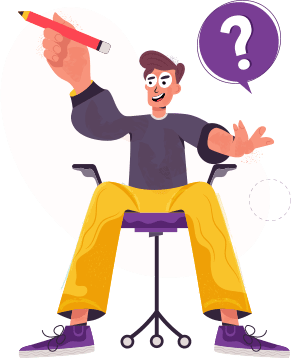 I have to write an essay, but I don't know where to start! Got same problem?
No, I know what to write!
Oh, yeah!
The NOW (National Organization of Women)
The first article is about the NOW (National Organization of Women) Bill of Rights. NOW is an organization that was formed in 1966 by a group of feminist authors, legislators, labor workers, academics and professionals. Its formation was instrumental in helping develop the second wave of feminist activism.
The NOW Bill has ten points or demands.
First, the Equal Rights Amendment be ratified by the states so that "Equality of rights…shall not be denied or abridged by the United States or any state on account of sex."
Second, equal employment opportunities are granted to both men and women, by emphasizing that the Equal Employment Opportunity Commission enforces prohibitions against sex discrimination.
Third, women be able to return to their jobs during a reasonable time after their child birth without any loss of seniority or accrued benefits, and to be paid maternity leave as a form of employee benefit or social security.
Fourth, tax laws be revised to allow the deduction of child care and home expenses for the working parents.
Fifth, facilities for child care be established by law, to be enough for children's needs from their pre-school years through to adolescence, and to be used by all citizens from all levels of income.
Sixth, women be educated to their full potential like men at all levels of education, including graduate and professional schools, colleges, Federal and State training programs as well as loans and fellowships.
Seventh, poverty stricken women to be able to secure housing, training job and family allowances at the same footing as men.
Eighth, women be able to control their own reproductive lives by enabling them access to contraceptive information and devices.
Ninth, women are able to gain access to the same places of housing and public accommodation as men.
Tenth, marriages to have shared responsibilities and equalized rights between both men and women.
The Civil Rights History of Sex by Elizabeth Roth
The second article is about the Civil Rights History of Sex (Elizabeth Roth, 1993). The author refers to it as a racist, sexist congressional joke. She writes that in the sixties, specifically 1964, a woman, Jean Saubert, won the only two medals of the United States at the Winter Olympics.  However, this didn't change a thing about sexual discrimination in employment.
In the U.S. House of Representatives, Virginia's Howard W. Smith brought forth an amendment that would add the word "sex" after "religion" as a new form of unlawful employment discrimination.  He read the letter of a constituent who claimed that there were fewer men than women, and asked Congress to cease sending men to war so that the spinsters could get nice husbands and families.  This sparked a debate.  Supporters of the Civil Rights Act were mostly opposed to the amendment, while those who were against the Civil Rights Act supported it. Mendel Rivers, South Carolina representative, supported the amendment because it would "grant the white Christian woman the same employment consideration as the colored woman".  He added that the authors of the amendment wanted to deprive the white woman of equal opportunities before the employer, and Congress should not be party to such evil.
From the Representatives who supported the amendment, George William Andrews said that unless the amendment was adopted, white American women would be discriminated against, and in favor of Negro women.
First-time customers get
15% OFF
That afternoon, Representative Bolton and other female legislators spoke up to such a level that Oregon's representative, Edith Green, said that the event may go down in American history as 'women's afternoon', but acknowledged that it was the men who would make the final decision.
Representative Green observed that those who were strongest in their support of women's rights were the same ones who had been opposing the bill for equal pay for equal work a few months ago.
Some female legislators supported the amendment, like Representatives Katharine St. George of New York and Martha Wright Griffiths of Michigan.
The result of the vote of the sex amendment was: noes 133, ayes 168.  The House passed it on February 10th, 1964. The Senate passed the bill on June 19th, and President Johnson signed it on July 2nd, 1964. President Johnson hailed the passing of the 1964 Civil Rights Act as the best eulogy (to President Kennedy's assassination) the Congress could have provided.  The sex amendment was fast forgotten in the aftermath.
When the Supreme Court made a ruling on its first ever hostile environment sexual harassment case back in 1986, then Associate Justice sought to distinguish the word "sex" in the Title VII of the Civil Rights Act of 1964.
Human Rights are Women's Rights by Amnesty International USA
The third article is Human Rights are Women's Rights, by Amnesty International USA. The article starts off by mentioning five women in the 1990s who were deprived, terrorized and discriminated against by their governments. Women are referred to as the faceless victims of the 1990s.
The major failure of the world's governments is that they haven't been able to prevent—and have in some cases authorized—the violation of women's political and civil rights; the rights not to be killed, tortured, arbitrarily imprisoned or detained, tortured or made to "disappear". The horrors of Rwanda in 1994 and Bosnia-Herzegovina since 1992 have demonstrated that the violation of women's human rights is a key element of military strategy throughout the world.
It's in very few countries that women get treated as well as men. In 1991, an Inter-Parliamentary Union Survey of 96 parliaments found that only 11 per cent of their members consisted of women. In stark contrast, women are hugely represented when it comes to victims of rights abuse. More girl-children and women die every day from various types of gender-based violence and discrimination than from all other types of human rights abuse.
The UN Declaration banning violence against women demands for women to have universal rights and principles based on security, liberty, equality, dignity and integrity of all human persons. All governments are bound to this rule. However, many breach these rules based on the alleged interests of economic strategy, local traditions and national security. This issue was looked into in the Fourth UN World Conference on Women, held in Beijing in September 1995. However, without any respect whatsoever for women's fundamental human rights, the topics and proposals of the UN World Conference on Women—essentially women's rights to development, equality and peace—are simply unattainable.
The UN Conference on Women offers a focal point for pushing for women's human rights as well as a chance to push attending governments into guaranteeing that women's human rights are placed at the top of the meeting. One of the biggest goals in the ongoing campaign for human rights is winning support for the rule that human rights are indivisible and universal.
The UN Declaration on the Elimination of Violence against Women is tasked with trying to sever all practices where human rights violations against women, especially violence, occur. In most countries of the world, for instance, domestic violence is the major reason for most violent attacks on women. In some countries, men can beat their wives without fear of punishment. In some areas, it's even considered a right. Another example of violence is dowry deaths. In 1992, dowry deaths were reported to be 4,785 in India; in 1993, the number rose to 5,000.
Due to female genital mutilation, around 110 million women suffer serious injuries—sometimes life-threatening— and emotional trauma throughout their lives. Roughly two million girls receive mutilation each year. Female genital mutilation mostly occurs in around 20 countries in Africa, parts of the Middle East and Asia, and also some immigrant communities in Europe.
Summary
From these three articles, it becomes known that women became conscious of their rights and in progress, fighting for them in the sixties, especially with the formation of NOW and the passing of the Civil Rights Act. However, these measures only went so far as to protect women from discrimination, abuse and harassment. To this day, women continue being discriminated against in most parts of the world, in spite of numerous equal rights agencies. From all the points gathered in the articles, it can therefore be concluded that in the past five or so decades, in spite of fervent attempts by both sexes, women still don't share the same rights as men.  And from all the evidence, it can be assumed that this will continue for a while.
Related essays
Customer`s comment
13 days ago
Once again, I have sat down at my computer, because I feel I owe you big thanks. There is just no way to express how grateful I am for everything you did to make my research paper as good as it was. My professor gave me an A+ on it, which is the first A+ I have received during my entire college career.
Customer
Customer`s comment
8 days ago
I am very pleased with perfectly completed "Formal Report". The final draft satisfied me a lot. Thank you writer #3245! You are a great professional!
Customer
Customer`s comment
6 days ago
My essay was done on time and by a great writer who knew what I needed. This company is known for the best writers and I have chosen it because I wanted to cooperate with professionals only!
Customer
Customer`s comment
18 days ago
What impressed me the most was that my writer took samples of my own writing and used those to write my term paper. It sounded like me.
Customer
Customer`s comment
15 days ago
My professor told me that the essay you wrote for me was the best one in the whole class! Thanks for doing such a good job. Compliments from this professor are rare!
Customer