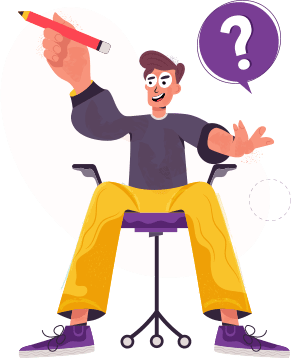 I have to write an essay, but I don't know where to start! Got same problem?
No, I know what to write!
Oh, yeah!
A rather controversial issue raised by Sloane (2012) about the appropriate age for a manager in the social media sphere has been extensively discussed by the public of both age groups below and above 25 years. Even though majority of the discussants have disagreed with the proposed idea that managers in the social media companies should be young to most effectively target the audience's needs, yet some of the "old" professionals found this idea quite reasonable.
For example, Kevin Hillstrom agrees that there is a need for the young social media managers in some cases (Clay, 2012). Hillstrom currently owns personal business ("MineThatData"). Before that he has worked as a vice president of database marketing for the Nordstrom, as a director of circulation, as analyst at Eddie Bauer Company, and also as a manager of analytical services at the Lands' End. He made comments that for certain groups of social media companies, ideas of Sloane could be rather profitable.
Based on his experience and previous analysis, there is evidence that people above 30 usually use social media for other purposes than younger customers that often make transactions with the help of social media. These observations outline a fundamental difference between the behaviors of users who are of different age groups (Clay, 2012). Thus, this is one of the reasons where separation of generations appears. Majority of the social media clients are using services of those companies in order to increase their profits and sales while this does not match with the "baby boom" audience.
Therefore, in the situation when social media companies are targeted at the audiences who are above 30 years old and who are less likely make purchases with the help of the social media, unlike young people, then hiring a social media manager who is younger than 25 years may considerably improve the situation.
3 Social Media Tips That Can Serve Your Business Hours of Frustration
Internet usage as well as spread of social media has been growing rapidly over the last ten years. With the means of the letter, a number of companies have got an opportunity to use new marketing strategies at considerably lower costs. Using Facebook or Twitter is an inexpensive and cost effective way for companies to market themselves and make effectively targeted advertisements.
First-time customers get
15% OFF
However, at the same time excess of the various advertisements often decrease their value. Particularly, in the situations when customers face an extremely large volume of information, it becomes hard to filter it. Therefore, with time, it becomes complicated for companies to attract customer's attention. However, still some social media marketing campaigns are more effective compared to others.
According to Brad Smith (2012), the major tips of a successful business marketing strategy in the social media are clear definition of the company, its positioning on the market, ,and, finally, definition of the target audience in order to reduce costs and time spent on marketing and, thus, increase its marketing efficiency.
However, it should also be noted that there are other crucial things that company should consider when it starts a marketing campaign in the social media. First, companies should be consistent in their social media marketing strategies. In particular, a lot of companies soon after launch of the profile in the social media, or making first blog posts, leave this area. However, this inconsistency creates an impression of the outdated information and that company is out of touch.
Also, it is necessary to be creative when dealing with social media marketing. In order to attract customers' attention, there is a strong need to make an advertisement that would be different from the stream of other advertisements in the social media. However, it is critical not to cross limits with creativity and produce offensive advertisements.
The 6 Types of Social Media Users
Attraction attention of social media users to become customers of different firms requires a lot of analysis and strategic planning. First of all, it is necessary to get a clear idea about the motivation of the participation in the social media and, thus, determine level of dissatisfaction and discomfort that is associated with certain types of social media participation. Regardless of some load statements and popular ideas that a lot of consumers are willing to share their private information, however, in reality, majority of the social media users are significantly concerned about their private information sharing. Therefore, companies face rather complicated task with correctly identifying target group of customers in social media (Dyer, 2012).
Effective marketing strategy in the social media primarily depends on its focus, whether the company is trying to attract attention of specific group of people, or just general public. Latter often turns out to be a wasteful spending of time and resources. It is obvious that broadcasting advertisements to all the social media users is pointless. Therefore, there is a strong need in identifying groups of customers that are of bigger interest to a company, their behavior and preferences.
According to the research of Bain & Company, an average user of Facebook would press the "like" button of not more than 7 brands or companies (Barry et. al, 2012). Users of the Facebook social media, for example, are considerably selective in what is appearing in their personal pages. Otherwise, they would find a constant flow of promotions and advertisements that are of no interest to them. Therefore, in order to increase the likelihood of capturing the advantages of social media marketing, it is essential to determine the target audience and understand what social media platforms they are frequently using, what engagement in this platform they have and what type of content they find to be the most compelling. Taking into account all these factors, a company can expect to successfully implement social media marketing.
Related essays
Customer`s comment
16 days ago
The writing skills displayed by this writer are simply amazing. I guess I will bring all my assignments forth.
Customer
Customer`s comment
20 days ago
Even though the notice was short, the writer managed to finish it in good time.
Customer
Customer`s comment
16 days ago
I find your writing service to be staffed with serious professionals who understand the urgency of turning out great writing for your customers. I have ordered papers from you for a year and a half now, and each time, I have been given superb papers that were error free and interesting to read. I truly appreciate your efforts, and hope to continue to do business with you from this point forward. You deserve my loyalty, because you are certainly loyal to your customers! Wishing you all the best.
Customer
Customer`s comment
13 days ago
Dear Essays-Writer.net, It was 3 a.m. on New Year's Day this year, and I had a question about a very important paper that I had ordered. I thought there would be no way for me to speak to anyone, when I remembered a crucial detail that I had left out, but I dialed the number anyway. You can imagine my surprise when one of your great customer service officers picked up the phone and proceeded to help me out. I was very impressed by this! I have since learned that your customer service department stays open all the time, even during holidays and in the middle of the night. You obviously understand that your student customers need things like this. Please allow me to express my appreciation. You do outstanding work, and your customer service is unsurpassed.
Customer
Customer`s comment
21 days ago
I did not know what an online writing service was before I started to use this one. It is a cool site. They deliver perfect papers for me.
Customer