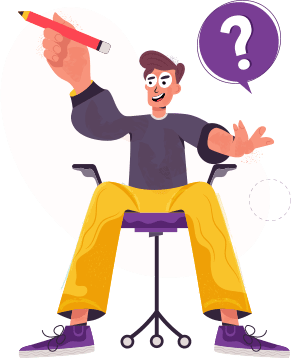 I have to write an essay, but I don't know where to start! Got same problem?
No, I know what to write!
Oh, yeah!
Recidivism
Recidivism is repeated criminal activity among previously arrested people. As a rule, it is often argued that there is nothing that the government and community can do to decrease the recidivism rate. According to Alper, Durose, and Markman (2018), the recidivism rates in the USA are alarming. For example, among 56.7% of released prisoners, 67.8% are rearrested in the next three years, whereas 76.6% are rearrested within five years. The statistics affect the community and country's finances, but it also leads to poverty in prisoners' families. In this way, the US federal government should create entrepreneurship and educational programs for prisoners and community members because they contribute to personal development and quick rehabilitation in society.
While in a prison, people should learn the approaches how to earn in legal ways. Often, the persons steal or kill due to the lack of money or the absence of skills or abilities to earn legally, and as a result, they end up in prison. Even though such institutions are created to punish prisoners, they have to teach people how to behave in society to become valuable members and show them fair approaches to make a profit. One of the ways to do this is to build up entrepreneurial skills since they would help in reducing recidivism and provide the necessary knowledge to start a business or work on someone. It is possible to teach prisoners about low-skilled jobs, such as sewing machine operator, cleaner, information desk clerk, and others. After their release from prison, such people would have an opportunity to make a fair profit using such experience. Any prisoner wants to be independent and free, not rearrested. Since the prisons do not have such training yet, the prisoners find themselves having no meaningful skills that they can use to earn money. Thus, it is the main reason for repeated criminal actions that happen after a release.
The process of building skills has to start with the identification of the interests, previous experiences, and desires of prisoners. All prisoners regardless of skills need to choose a field and kind of entrepreneurship program. The government should introduce programs to all prisons to show they care about everybody who faced life in prison. Even if a person is forced to stay in prison for a short time, he/she needs a second chance. The government of the city has to create programs for each term of staying to help people fix their problems in a prison, thus helping them find a job for themselves or be self-employed. It is an important step for correctional institutions to reduce the level of recidivism and help prisoners be accepted by the community and society.
First-time customers get
15% OFF
Reform the prisoners to ride them off gangs and other crimes can be another way to eliminate the crime that goes on in the prison systems. If the institutions are clean and do not have any form of crime going on in there, then the recidivism levels would reduce remarkably (Mitchell, Fahmy, Pyrooz, & Decker, 2017). Currently, prisons are just an extension of society in terms of illegal activities. The only difference is that crime is more concentrated within the confines of the wall of a jail. Almost all prisons have gangs, so the newcomers choose the gang and the side to stay with. Additionally, murders, drugs, and many kinds of ills are going on there. To survive, a prisoner must conform to the prison way of life and be part of a group as well as do what they can to survive, including involving in crime. The worst things are that these weapons, drugs, and alcohol are sneaked into the prison with the help of the prison officials. As a result, instead of reforming whilst in prison, a prisoner is involved and continues doing crime just as he/she did before jail. It is the key cause of recidivism that the government should take full responsibility for. Curing correctional institutions of gangs and limiting their appearance in a system through punishing officials and staff would help in reducing recidivism.
To help criminals to forget their previous lifestyle, the prison staff ought to limit illegal activities in the jails. Often, the friendship between personnel and prisoners provokes criminal activity, so people continue living out of the law. According to Burton, Lux, Cullen, Miller, and Burton (2018), re-examining is a necessary activity to make sure all employees are clean and are not involved in any illegal dealings. Guilty guards should be fired and even prosecuted when necessary or transferred to solitary confinement. Additionally, prisoners and all other workers in prisons should be continuously rotated so that they do not form any kind of bond and friendship. Regular sweeps are helpful to confiscate any weapons, drugs, or alcohol there. Such measures are aimed to ensure that the prisoners do not have any illegal activities while in prison. Moreover, their behavior would start to change right after prisoning and limit their interaction with criminal activity. It positively affects the recidivism rate.
Community members treat the prisoners with suspicion, which leads to a high rate of depression and recidivism. People who experienced life in prison are not accepted by the community (Weisburd, Hasisi, Shoham, Aviv, & Haviv, 2017). Employers are afraid to hire people with jail in a resume, as there is a risk of stealing, using a weapon, selling drugs, and other things. Moreover, they treat prisoners with suspicion and pay them less than other staff members. Such stereotypes do not allow the community to rehabilitate prisoners and see good things in them. Often, even families and loved ones do not want to believe and trust people again after release from jail. It leads to loneliness and depression, suicide, returning to drugs and other addictions, as well as criminal activity. Recidivism is high due to the lack of respect and support from family and community members.
Since acceptance and rehabilitation measures are vital for prisoners to start a new fair life, the communities have to change the way they treat ex-prisoners. All the levels of the US government and partners have to develop civic education programs for the communities, and the entrepreneurship program is a good example (Alvarez, Garc?a-Carri?n, Puigvert, Pulido, C., & Schubert, 2018). The purpose of these civic education programs is to teach the community how to receive prisoners and return them to the community. It helps in transforming personalities into better ones, thus showing them they have a bright future with numerous employment and social opportunities. Prisoners would be motivated to improve the way they lived and develop invaluable society members. Such people can even share their experiences with other criminals to inspire them with success stories. Some practical examples would be useful for those prisoners who have re-offended since they are not accepted by society. The developed educational programs break the stereotypes about criminals and their dangerous lifestyles that could be harmful to their families and employers. If people start treating them like others, their rehabilitation lasts smoother. When members of the community embrace those criminals who are released from prison and return them to society through their love, giving them jobs, and offering support whenever necessary, the recidivism rates might decrease.
Of course, some people do not want to change, as they like easy money. Even with the support of families, communities, and the country, they would not transform their lifestyle and are not able to become conscientious citizens. The government, in this case, can introduce a special law for them that states that if recidivism continues after two terms in prison, such people have to stay in a colony with a strict regime. Individuals that had a chance to change their life but neglected it are better to be kept out of society. Such persons are criminals and can harm the property or other society members; thus, being in a prison is a safer option. The main disadvantage is that the government spends money on staying. When the duration is long, the expenses are higher. On the other side, society is better to pay to limit the interaction with criminals than not punish them at all. An entrepreneurship program is not a universal approach to decreasing recidivism. If it does not help, it is better to keep a person in a correctional institution for years since they are dangerous to society.
All in all, the main reasons for recidivism are social non-acceptance, lack of skills to earn money legally, high unemployment rate, and low wages among people with prison experience. The US government can change the situation by using these approaches, namely equipping prisoners with entrepreneurial skills, eliminating crime in prisons, and providing civic education to communities to rehabilitate the prisoners who are ready to back to the community. If a person does not want to fix the behavior and become a valuable society member, the correctional institutions can leave them in prison for a long time if the imprisonment happened more than twice. If this is done effectively and efficiently, then the recidivism levels could recline.
Free formatting
Free revision (within 2 days)
Free title page
Free bibliography
Free outline (on request)
Free email delivery
Free formatting
We Guarantee
Quality research and writing
BA, MA and PhD degree writers
Complete confidentiality
No hidden charges
Never resold works
Complete authenticity
24/7/365 Customer Support
Paper Format
12pt. Times New Roman
Double-spaced/Single-spaced papers
1inch margins
Any citation style
Fully referenced papers
Up-to-date sources
Related essays
Customer`s comment
30 days ago
I did not provide any instruction for writing my paper, just a title only! They created a perfect paper for me. That is very, very nice!
Customer
Customer`s comment
12 days ago
People should know about such a great essay site. I will broadcast it!
Customer
Customer`s comment
5 days ago
My essay was done on time and by a great writer who knew what I needed. This company is known for the best writers and I have chosen it because I wanted to cooperate with professionals only!
Customer
Customer`s comment
24 days ago
I gave a writer a very short time frame, but he/she coped with my assignment very fast and I received it in time!
Customer
Customer`s comment
23 days ago
My teachers could not believe I managed to deliver such a powerful essay, thanks for your input.
Customer