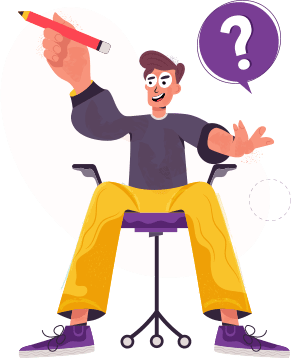 I have to write an essay, but I don't know where to start! Got same problem?
No, I know what to write!
Oh, yeah!
Flydubai Involved Social Media
The airline Flydubai was launched in 2009 to transport people to more places and more frequently. In a few years, the airline has established its niche in the region. Flydubai currently flies to at least 85 destinations operating out of Al Maktoum and Dubai International airports. The airline claims to be opening opportunities for tourism, travel, and trade across the region as per its website (Saxena & Gupta 2012). Opening new markets, Flydubai is changing the manner of traveling and contributes to the growth of the aviation hub in Dubai (Nair 2014). All these accomplishments rely heavily on the vision and commitment of the UAE government that transformed Dubai into a global center for tourism, trade, and aviation (Flydubai 2017). Therefore, Flydubai was launched to support the thriving commercial and tourism sectors in Dubai. Consequently, to introduce Flydubai, it is necessary to evaluate its current communication mix, analyze the target market, and make recommendations for enhancing the communication mix including the development of a twelve-month communication mix implementation plan.
Understanding Flydubai
Concerning fleet, Flydubai has one of the moderate and most efficient fleets in active use today. The planes are quiet, fuel-efficient, and reliable. Thus, Flydubai can transfer customers to their destination in the most convenient manner possible (Flydubai 2017). According to its website, Flydubai is increasing its fleet of Boeing 737-800s to grow its network and enhance the frequency of flights. As per the network needs, the moderate and efficient Boeing 737-800s fleet is justifiable (Flydubai 2017). The growth of the fleet is expected to continue, as the airline still receives pending delivery of aircraft concerning an order announced made at the Dubai Airshow in 2013 (Flydubai 2017).
Concerning staffing and organizational culture, Flydubai has a friendly and well-trained international crew with the energy and passion for giving quality service to the clients. Flydubai has a workforce of 3, 000 employees from at least 111 nationalities who are committed to serving (Flydubai 2017). With such a sizeable multicultural staff, Flydubai demonstrates that it embraces an accommodative workplace and adherence to ethics.
Concerning network, Flydubai has a rapidly developed network covering international routes such as Middle East, Africa, GCC, Europe, Caucasus, the Indian subcontinent, and Central Asia (Flydubai 2017). The airline believes that this is part of opening the global opportunities for the individuals covered by this network (Saxena & Gupta 2012). Flydubai asserts that it critically takes the need to connect and reconnect with people and places (Flydubai 2017). As expected, the airline offers business and economy classes (Saxena & Gupta 2012). Booking a flight can be done online, using a phone, with the help of approved agents, and directly at a Flydubai travel shop.
Current Communications Mix
Notably, Flydubai employs a communication mix to reach its target market. It is also known as a promotional mix. Firstly, flydubai uses advertising. The airline advertises in the local, regional and international media. The advertisement is a cost-effective marketing approach but also an expensive component of any promotional mix based on a total-cost basis (Halpern 2016). Flydubai places advertisements within the prime time in the mass media such as radio, TV, magazines, and newspapers. Adverts can be placed on social media and the Internet, but Flydubai has not focused on this route yet; instead, it prefers the conventional media. The most significant advantage of advertisement through mass media is the instant reach, awareness, and positive perception of the brand.
Another form of promotional mix employed by Flydubai is sales promotion. In some circumstances, the airline offers discounts to clients among other deals. Sales promotion is suitable for entry-level budget customers as well as first-time customers. In other words, sales promotion is a form of incentivizing customers to develop intimacy with a business by appealing to the cost-consciousness of buyers (Flydubai 2017). The appointed agents of Flydubai dispense this offer as well. As expected, sales promotion is short-lived, and once a business feels established, then it can refuse these offers.
Since Flydubai is an airline, public relations are critical, and the firm engages in public relations as a form of the promotional mix. Nurturing and maintaining good relationships with various entities is crucial for a business to obtain favorable publicity. For instance, during airshows in Dubai, the airline explains its fleet and plans to expand. The merit of public relations is that it gives a business more control of what information to provide to the public and private entities. Through public relations, a company also gets to dispel rumors and respond to adverse opinions. Thus, public relations involve shaping the message to cultivate a good relationship with the media.
Lastly, Flydubai involved social media in its activities but is yet to engage aggressively to woo customers. Social media marketing can help improve search engine optimizations making potential customers hit a business's website first (Saxena & Gupta 2012). Active social media presence reaches the default audience, which is termed an organic reach. Social media provides a more direct and real-time engagement with existing and potential customers (Halpern 2016). A business can pay to have its target reach enhanced. Flydubai is associated with Twitter, Instagram, and Facebook. Nevertheless, social media marketing is more suitable for young and middle-aged clients.
First-time customers get
15% OFF
Finally, Flydubai is yet to engage in direct marketing, internet marketing, and social media marketing. The goal of online advertising is to increase customers' access to the website or make bookings in this case. Internet marketing is achieved in the form of sponsored links within search engine results and popups to monetized websites (Halpern 2016). The design of an online advertisement should assume the best practices of offline adverts; hence, this implies that color and fonts must align with the intended message. On the other hand, direct marketing is meant to reach selected individual customers to obtain immediate feedback and develop lasting relationships with clients. Overall, the goal of the promotional mix is to develop and facilitate both sales and brand equity.
Target Market
Notably, the target market of Flydubai is entry-level and budget-conscious customers in the Middle East, Africa, GCC, Europe, Caucasus, the Indian subcontinent, and Central Asia. For this reason, Flydubai ventured into business in 2009 with an innovative pricing strategy that can help the airline attract customers (Saxena & Gupta 2012). The implication is that the airline focused more on numbers and these are mainly entry-level and budget consciousness customers as well as those from emerging markets (Yerra & Yerra n.d.). Thus, Flydubai presents itself as a new low-cost carrier that offers the least cost pricing while satisfying acceptable service standards for its customers and potential clients.
As such, Flydubai implements this unique strategy while balancing quality and cost. Especially for seasoned travelers, Flydubai has to ensure food services, comfortable seats, etc. With the emerging market, the business model of Flydubai is sustainable subject to the continual airline targeting of budget consciousness and first-time customers (Nair 2014). With most economies experiencing frequent though manageable shocks, most travelers are likely to consider lower-cost traveling. Due to its safety record and significant-quality services, the airline is assured of these customers (Yerra & Yerra n.d.). The planned expansion of the fleet confirms that the target market is yielding.
Flydubai must understand the attributes of such clients. The entry-level customers tend to explore other options, as they try to survey a balance of quality, affordability, and experience (Nair 2014). The implication is that Flydubai must continue expanding into the emerging market that has a significant number of price-sensitive and first-time travelers (Saxena & Gupta 2012). With time, Flydubai will face issues of balancing costs and revenues as it makes orders to expand its fleet with recent airplane models. Fortunately, most local airlines are open to partnership and acquisition, and Flydubai can seize these opportunities.
Recommendations
Firstly, Flydubai should not overlook direct marketing. The latter is a promotional method that entails availing information about services and the airline in this case to the target customers without engaging an advertising intermediary. Thus, direct marketing is a form of targeted marketing by providing information to prospective clients who are likely to use the service. For instance, Flydubai can seek information about customers of local tour firms in Africa and directly send them information about its services. Nevertheless, this strategy may take various forms such as brochures, catalogs, flyers, newsletters, coupons, targeted online display ads, and text messages (Yerra & Yerra, n.d.). Direct marketing aims at persuading the potential customer to take action in favor of the business. Apart from deciding to purchase, some clients may visit the official website, call for more details, request a quote, or subscribe to email alerts. Hence, direct marketing should be included in the marketing mix.
Secondly, online marketing connected with direct marketing should be included in the communication mix of Flydubai. The goal of Internet advertising is to drive visitors to the website or to make a call regarding the services that the business offers. For instance, Flydubai can pay search engines to prioritize its website link in search results relating to affordable air travel or holiday travel (Nair 2014). Another way to achieve online marketing is to have online advert companies make their advert popup when users open certain websites forcing them to follow the link contained. Flydubai can get significant clients from this form of the promotional mix, as most first-time travelers are likely to conduct a quick search online before making their decision. Finally, Internet advertising should be customized using geolocation features and browser activities of users, most of which are readily provided by search engines and online advert placing firms.
Lastly, Flydubai should include social media marketing in its communication mix. Social media marketing is a form of online marketing only that utilizes social media platforms such as Twitter, Instagram, and Facebook. The primary objective of social media marketing is to generate content that users can share within their social network thus enabling the brand to get more exposure and widen customer reach. Moreover, social media marketing provides instant diverse feedback as subscribers of social media can generate thousands of comments from all over the world in hours (Nair 2014). Flydubai can promote its social media tweets and statuses and if needed customize the reach of the message. Most first-time customers are likely to give credibility to a business that has a social media presence, website, and physical location.
Communication Mix Implementation Plan
Month 1: Mainstream TV Adverts
Develop a product or products. Start with advertisements in mainstream media that focus more on the mantra of "connecting and reconnecting you, your loved ones and places affordably and comfortably". Make sure these adverts are replicated in several languages commonly spoken in the selected network regions to achieve connection and appeal. Identify four local TV stations with the most reach, four international media with coverage within the Middle East, Africa, GCC, Europe, Caucasus, the Indian subcontinent, and Central Asia, advertising agents in these regions, and manage all these as a project with clear deliverables.
Months 2-12: Social Media Marketing & Internet Marketing
As the mainstream media advert nears an end, deploy social media marketing and Internet marketing that repeats the theme in TV and mainstream adverts. For Internet marketing engage Google Inc. For social media, run sponsored status and website links with Facebook and Twitter.
Months 3-12: Deploy Public Relations
Employ a dedicated staff to correspond with media and other agencies by seeking and attending trade shows, tourism campaigns, aviation shows, and guest talk shows on the aviation industry in the mainstream media. Periodically write articles to be published in the mainstream newspapers.
Months 5-9: Direct Marketing
Extract information from the database of potential customers for direct marketing and engage them using a maximum of three email alerts in a month. For local customers in the UAE, send informational SMS alerts twice a month. Invite hotel booking agents once during this period to respective regional offices of Flydubai.
Month 7: Early Preview of Marketing Efforts
Conduct an early preview of the efficacy of the current marketing project but avoid any adjustments.
Month 11-12: Resume Mainstream TV Adverts
Activate the same advert as in the first month in local and international media, particularly these should be four domestic and four international TV stations. The advert should not impose itself on the audience but use the history, culture, and economic activity of each region and connect it to air travel.
Conclusion
In conclusion, communication mix enhances the efficacy of marketing for business. The diverse combination satisfies different customers' needs thus enabling an organization to achieve reachability and brand awareness. Flydubai's pricing strategy dictates that it spends carefully in its promotional activities lest it risks disrupting its competitive advantage, which is affordability. Hence, the suggested marketing mix takes into consideration the cost implication as well as alternates, temporarily retires, and combines various elements of the communication mix to attain efficacy within the budget. If Flydubai follows the provided recommendations, it will have greater chances of retaining current customers, attracting more potential clients, and realizing high sales.
Free formatting
Free revision (within 2 days)
Free title page
Free bibliography
Free outline (on request)
Free email delivery
Free formatting
We Guarantee
Quality research and writing
BA, MA and PhD degree writers
Complete confidentiality
No hidden charges
Never resold works
Complete authenticity
24/7/365 Customer Support
Paper Format
12pt. Times New Roman
Double-spaced/Single-spaced papers
1inch margins
Any citation style
Fully referenced papers
Up-to-date sources
Related essays
Customer`s comment
5 days ago
My paper was done 8 days before the deadline, and it was perfect in every way. Thank you to your writing service and the great writers who give you the reputation that you have. Whenever I hear anyone mention Essays-Writer.net, it is usually something like, "Yeah, those guys are the greatest." You really are. Thank you very much.
Customer
Customer`s comment
25 days ago
To Whom it May Concern, This is my third time using Essays-Writer.net and again, I received an A+ worthy paper. You guys are a treasure trove of writing resources! I will recommend you to other students whom I know need writing help. Thank you so much.
Customer
Customer`s comment
15 days ago
There is a good reason why I am a repeat customer at Essays-Writer.net. I can always count on your writers to produce exactly what I request. If my paper needs 12 pages, they will write 12 excellent pages. If I need a paper that is formatted in MLA style, they will do it for me without a flaw. If I need them to take a certain perspective, I can count on the fact that they will do it intelligently and convincingly. I am thrilled to have discovered Essays-Writer.net, because this is a writing company that is 100% dependable and who produces excellent written assignments. Thank you so much for what you do.
Customer
Customer`s comment
25 days ago
Essays-Writer.net is a trustworthy company that I have been using for the last couple of years. I am employed with two different companies. Needless to say, time is a continual issue. If not for your help, I would not have been able to make it through these 2 years. I have no doubt that you are absolutely the best writing company anywhere! You have bailed me out repeatedly with my written assignments. Each and every one of them has been well-written, interesting and exactly what I needed. Thank you so much for coming through for me time-after-time.
Customer
Customer`s comment
27 days ago
Once again, I have sat down at my computer, because I feel I owe you big thanks. There is just no way to express how grateful I am for everything you did to make my research paper as good as it was. My professor gave me an A+ on it, which is the first A+ I have received during my entire college career.
Customer