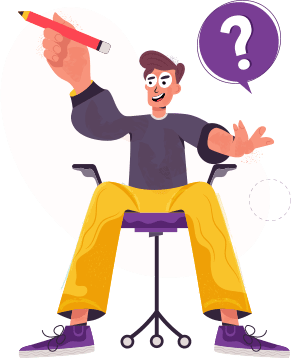 I have to write an essay, but I don't know where to start! Got same problem?
No, I know what to write!
Oh, yeah!
At the moment when one contemplates the Oslo Opera House he/she can imagine that the white building is a giant iceberg that rises from the fjord. This indicates that all those people who participated in construction of this marble masterpiece have achieved their aim.
The Oslo Opera House Background
The Norwegian architect company Snohetta was chosen to build the Opera House. Construction of the building started in 2003 and was completed in 2007. The construction budged amounted to US $707 million in total.
The building of the Oslo Opera is huge. Its total area equals 38,500 square meters.
Only organic materials were used during the construction of the building. The walls, floors, ceiling, balconies and staircases are covered with oak, whereas the whole external sides of the building are covered with white marble. These two materials are in a stark contrast with each other, creating a strong impression.
The visitors can promenade on the roof of the building, have a picnic or even sunbathe. However, most of the visitors like to stand on the top of the roof, enjoying the unforgettable panorama of the capital of Norway.
First-time customers get
15% OFF
The Oslo Opera Building
The owner of Snohetta, Kjetil Tredal Thorsen, assures that the Oslo Opera House is a public building. He says: "It was also, from the beginning, very much a building about the ways people would own it, and walk through and over it. We were thinking of how we could make a monumental building that was also somehow truly democratic. A building for everyone – opera lovers, those who enjoy all kinds of performing arts, and those with no particular interest in the arts."
Jonathan Glancey, the journalist of The Guardian, states: "To find a warm and traditional horseshoe-shaped auditorium gathered around a proscenium stage at the heart of this breathtaking building is unexpected. Even if opera is not your thing, and you have little interest in the finer points of auditorium acoustics, this is an unmissable building, and immense fun to engage with."
Personally I was amazed when I encountered the pictures of the Oslo Opera House. I thought that it was a huge man-made iceberg that honorably rose from the water.
As it was mentioned, such organic materials as marble, granite and oak are used in exterior and interior of the Opera House. I think that the white marble can be a symbol of the snowy Norwegian mountains, whereas the noble oak represents a virile character of the Norwegian people.
I like the idea that the building of the Oslo Opera combines modern architecture with performance of such classical types of the scenic art as opera and ballet.
In my opinion, the Oslo Opera House is a place that must be seen when one visits Oslo.
Related essays
Customer`s comment
10 days ago
There are many cheap custom writing services on the web, but their quality is not good. This is the only custom writing service I can rely on.
Customer
Customer`s comment
3 days ago
I just cannot realize my life without this essay papers writing provider. It is amazing! I can order my papers any time I need!
Customer
Customer`s comment
19 days ago
Big thanks to your writing team for coming through for me with my last order. I didn't give them a lot of notice, but they were able to come up with a superb paper for me. This is the kind of service that I love. Sometimes, I get forgetful, and I forget when my paper due dates are. It is so comforting to know that I can be in a rush and contact Essays-Writer.net and that you will deliver a great paper for me, no matter what. The fact that you include an anti-plagiarism report is great, too. I appreciate knowing that my work is totally original. Essays-Writer.net rocks!
Customer
Customer`s comment
2 days ago
Dear Essays-Writer.net, It was 3 a.m. on New Year's Day this year, and I had a question about a very important paper that I had ordered. I thought there would be no way for me to speak to anyone, when I remembered a crucial detail that I had left out, but I dialed the number anyway. You can imagine my surprise when one of your great customer service officers picked up the phone and proceeded to help me out. I was very impressed by this! I have since learned that your customer service department stays open all the time, even during holidays and in the middle of the night. You obviously understand that your student customers need things like this. Please allow me to express my appreciation. You do outstanding work, and your customer service is unsurpassed.
Customer
Customer`s comment
6 days ago
I found this essay website trying to cope with my research paper assignment. I just wanted to find some materials corresponded with my topic. It is a big luck that I use this service as I can finally find free time for myself and my family. Thank you!
Customer