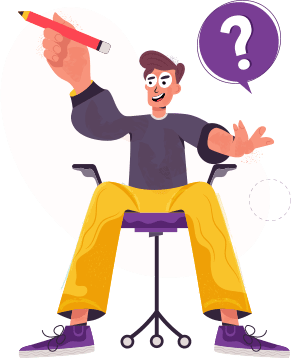 I have to write an essay, but I don't know where to start! Got same problem?
No, I know what to write!
Oh, yeah!
The story "A jury of her Peers" presents a feminist point of view while promoting bodily integrity and autonomy. Throughout the story, the women are stereotyped as intelligent, neat, keen to details, and calm as opposed to men who are chauvinistic and dominating over the women.
Feminism in A Jury of Her Peers
Mrs. Hale compromised her husband's call to attend to chicken matters and maintain order in her kitchen, which represent her success in home making skills. Mrs. Hale hated leaving things uncompleted. The husband is impatient when calling his wife, he expected her to stop working and make an automatic answer. Contrastingly, she kept work on her kitchen. The implication here is that men may compromise neatness to attend to other matters while women would rather confront a husband's call to maintain neatness. Men in the story talk of the insignificance of women thus seem to look down on women. Here, the story is also promoting bodily integrity and autonomy in that it advocates for the men to respect women.
First-time customers get
15% OFF
The fact that women are the ones who discover the guilt of Minnie is feministic. The men in this case are the Sheriffs and the witnesses who fail to notice the guilt of Minnie in killing her husband. The story illustrates that women assess keenly all detail with an intelligent eye that even a Sherriff and witnesses fail to note because they were men. Chauvinist views versus feministic perceptive is challenged when the attorney mocks women for preoccupying themselves in petty issues while praising men for performing the important jobs. Ironically, women solved the Minnie puzzle much easier than professional men did. The story calls for respect of women who are mostly abused by the men thus promoting bodily integrity and autonomy.
When the two women are alone in the kitchen, they notice the unhappy life of Minnie and her murdered husband. The two women therefore uncover the intention of murder. They notice that Minnie was neat and beautiful before marrying Mr. Wright but things change after marriage. However, the two women show empathy to Minnie. Here, the story shows the intelligence and the empathetic nature of women. Here, the story shows the suffering women go through in the hands of men thus promoting bodily integrity and autonomy.
Related essays
Customer`s comment
6 days ago
Wow! I am very happy with this paper's quality. This is my first time to use a writing service, and I am so pleased that Essays-Writer.net was the one I used. I had heard that this was the route I should take. I have no doubt that the person who told me this was correct. You do fantastic work. Thanks so much.
Customer
Customer`s comment
24 days ago
Even though the notice was short, the writer managed to finish it in good time.
Customer
Customer`s comment
21 days ago
Dear Madam or Sir, Thank you for your competence and high standards. My paper was wonderful! I shall recommend your writing services highly. You are far and above better than other writing services that I have used. Your professionalism, attention to detail, high quality writing and great prices are a few of the reasons why I will never use any other writing service. Thanks again.
Customer
Customer`s comment
27 days ago
There is a good reason why I am a repeat customer at Essays-Writer.net. I can always count on your writers to produce exactly what I request. If my paper needs 12 pages, they will write 12 excellent pages. If I need a paper that is formatted in MLA style, they will do it for me without a flaw. If I need them to take a certain perspective, I can count on the fact that they will do it intelligently and convincingly. I am thrilled to have discovered Essays-Writer.net, because this is a writing company that is 100% dependable and who produces excellent written assignments. Thank you so much for what you do.
Customer
Customer`s comment
4 days ago
My thanks go out to writer 77863. He or she was very prompt. The assignment was completed well within the given time frame. There are no words to describe what an incredible relief this is!
Customer