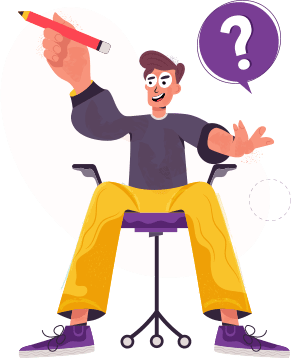 I have to write an essay, but I don't know where to start! Got same problem?
No, I know what to write!
Oh, yeah!
Multisystemic Treatment Plan for Conduct Disorder Free Essay
Multisystemic Treatment Plan for Oppositional Defiance Disorder requires one to be informed with all details, which might affect on successive solution Conduct Disorders. Family therapy takes an important part in treating disorders in adolescents. Therefore, Family therapy is a related form of therapy and it has always been practiced in a systems framework (Franklin & Jordan, 2001). Comparing different models of family therapy it is seen that different approaches might bring the same results. However, it is compulsory to take into consideration individual characteristics that might affect success in the choice of therapy. Choosing the most suitable type of family therapy for your case, pay attention to multisystemic therapy, which is dealing with ecological approaches, structural family therapy, intensive family preservation, and dependent substance abusers. However, family therapy needs good preparation and well-planned action. It is impossible to start therapy without the mutual and direct actions of each member of the family. That is the reason, it is important to determine the main goals and origin of family therapy and discover proper ways to deal with it.
Goals of Family Therapy
Family therapy is a vapid term to denote a variety of methods to solve some difficulties of a person with the help of his or her family. Family therapy is an interaction of all members of the definite family. This work discovers the value of approach the that family therapy has on adolescents.
Across the life circle, family therapy has different questions to solve. It depends on the current life circle of the definite individual. For example, adolescence is a risky period, which abounds with a variety of opportunities to develop a lot of different problems (Coleman & Hendry, 1999; Rice & Dolgin, 2004). A central concern for many parents in this period is knowing the degree of risk, under which their child is. Adolescents often do not have the support of their parents in modern and actual questions for them. Parents lose control of their children trying to protect them from harmful impacts. As a result of a systematical misunderstanding, parents are afraid of possible abuse of their children. The threat is great and harmful. Nowadays, the street can spoil even the most perfect and obedient child. However, there are a lot of preventive measures that might help parents avoid serious problems in the future. In the case, they did not do their best to avoid problems or their actions were not successful, it is high time for family therapy.
Factors That Make Teenagers Resilient in the Face of Adversity
These factors are divided into a few domains. The most popular of them are family and community factors; psychological traits; self – evaluative beliefs and coping skills. All of these events play a great part in the development of individuals. For instance, family factors include the absence of early losses or separation (divorce, death of parents, etc), secure attachment, father involvement, and authoritative parenting. Community factors deal with positive educational experience, high socioeconomic status and good social support network, involvement in organized religious activity, and other important social events. High-level ability and easy temperament characterize psychological traits. Psychologists relate high self-esteem, internal locus of control, and task – relates self-efficacy to self-evaluative beliefs. As for copying skills, it is common to denote the sense of humor, planning and empathy skills, and skills in searching for social support.
Origin of Family Therapy
Family therapy is a relatively new approach, which began as a movement in the early 1950s. It is a highly flexible psychotherapeutic approach used in curing child- and adult-focused problems. Each child grows up in a narrow circle, accepted by society as the family. Family is the little unit of society that takes a great part in personal development. The family, its beliefs, social status, origin, religion, and bias from a personal point of view and correct individual behavior (Carr, 74). The main duty of members in family therapy is to facilitate a resolution of current problems and to develop a healthy family focusing on the relationships between members of the family and a problem person. This gives light to the fact that families either help to prevent conduct disorder in adolescents or prompt them to deal with already existing problems.
Multisystemic Approaches to Family Therapy
Multisystemic therapy is used for treating serious disorders. It includes a combination of a few approaches that are the most suitable for some particular cases. No matter what family therapy is involved in both clinic and home treatment. The multisystemic approach to family therapy includes structural, strategic, and solution-focused family therapies. All these types are significant and lead a problem adolescent to complete recovery. So, it's compulsory to be familiar with them.
Strategic Family Therapy
First-time customers get
15% OFF
Jay Haley is the founder of strategic family therapy. The main point of this approach is that the family is ambivalent about changes in a person's conduct. It depends on the event that the family becomes the reason for behavioral changes and its problems might prompt the evolution of protection functions for some members of the family. Therefore, therapists need to manage carefully specific directives to point out this resistance or ambivalence helping the family to hit presenting the question to solve. They also provide the family with an opportunity to manage the complex interpersonal, which the symptom was created to solve. For example, father Ben is unemployed and depressed. His adolescent son Tim is characterized by complete conduct disorder. Tim's misbehavior may distract the father from his depression. Managing Tim's conduct disorder gives their father a focus of concentration do not allow him to sink into his depression. In this situation, both parents should spend more time together planning how best to manage their son. In addition, the father's need for support and the son's need for security and structure are satisfied. Either healthy or problematic families need family therapy. There is one great peculiarity that makes them different. Healthy families can solve their problems without psychotherapy, because such families prefer love and peace to hate and violence, while problematic families cannot face misunderstanding (Carr, 87).
Structural Family Therapy
Salvador Minuchin in the 1950s in New York developed this approach to multisystemic family therapy. It is based on Harry Stack Sullivan's tradition of social or interpersonal psychiatry (Carr, 90). Nowadays, this approach is the most widely practiced in the world. It is the most influential approach to family therapy. The main idea of the definite approach is that the organizational structures of the problematic families may compromise their capacity to meet the changes in the lifecycle or unprovided intrafamilial or extrafamilial consequences. The therapists dealing with the structural approach of family therapy are dealing with the structure and demands of the family. They come to understand a structure and demand the family has difficulty with and facilitate the enactment of their problem-solving attempts. According to Minuchin, families with anorexic children lack of parental coalitions and diffuse intergenerational boundaries (Carr, 91). It is possible to unbalance this family system by asking the parents to feed their daughters in the early stages of therapy and later once their weight would stabilize if the daughters take control of their weight. Once out of the danger zone, the girls' weight will be monitored without parents drawing boundaries. In this way, parents are engaged in decision-making and problem solving as for routine aspects of family life.
Solution-Focused Therapy
Steve de Shazer and Insoo Kim Berg were developing Solution –Focused Therapy. This approach is aimed to identify exceptional infrequent interactions, which predict the problem behavior but it does not occur (Carr, 132). Moreover, it increases the frequency of such expectation behavioral patterns. For example, we have a family, which is disturbed by difficulties in children's sleeping. This family would be asked to note the exceptional cases when children sleep well to recreate this situation later. This approach to family therapy is technically the simplest one.
A Treatment Plan for Conduct Disorder in Adolescents
Admittedly, conduct disorders belong to a group of behavioral and emotional problems in teenagers. Adolescents with such disorders have great difficulty following rules and behaving in a socially acceptable way. Society considers these teens as "bad" and unruled, rather than mentally ill. Many factors might prompt the development of conduct disorders in children and adolescents. Among them are traumatic life experiences, child abuse or neglect, school failure, genetic vulnerability, brain damage, etc.
Aggression to people and animals, destruction of property, deceitfulness, lying and stealing or serious violations of rules are typical for teens with conduct disorders.
There is the Taylor family. Father, Jim Taylor is a sales manager in a huge company. Mother, Olivia Taylor is a householder. Their 15 years old son has the name, Jacob Taylor. There is one more member of the family, Sophie. She is 4.
Jacob is a hard teen for the last 3 years. At a young age, he is often -a 'guest' in the state police department. He failed school and run away from home a few times. In addition, Jacob has unpredictable aggression towards classmates and parents. Olivia often finds another's property among his stuff. This makes Olivia think that Jacob can steal. Parents are agitated by Jacob and bothered about his future. The only solution they found was applying to a therapist.
As the result, their parents were taught ways to bond with Jacob. They were advised to spend more time speaking with boys. The therapist asked the mother to pay more attention to Jacob's problems. She is expected to discuss some important teen questions with him.
Father got another responsibility. He was asked to turn out from a strict parent into an older and respectable friend of Jacob. He must spend more time with his older son (playing games, visiting movies, making shopping, etc) Jacob must feel that he is growing up a man. In the future, he should be responsible for his family as if his father does now. That is why the personal example is very important in family therapy.
The problem of this family relates to Sophie's born. An age difference between children is seen. When Sophie was born parents started to pay more attention to her. Therefore, Jacob felt a lack of love and attention. Despite their parents' responsible attitude toward bringing up their children, Jacob became a hard teen.
It is compulsory to note that Olivia has often depression-related her career. As soon as Jacob was born she devoted her life to well – bringing her children. Jacob's misbehavior makes her feel empty and non–effective, so she got depressive moods. The way out of this situation is following. Parents should concentrate on Jacob and his actions. They should learn how to find compromises with their child and plan their family leisure together. They also have to examine how to solve family problems by support and understanding not by punishing. Concentration on proper goals will help either Olivia to avoid depression or Jacob find a proper way in life.
Jacob's aggression and rebel attitude to their surroundings might be coursed by a shortage of parents' care. The best way to solve current problems is to be together. Do not punish and ignore the boy because of his misunderstanding. The family should face this problem together. Parents have expressed their bother and made the teen understand that he is a part of the family, which can help and support him anytime. Jacob should remember that his behavior is shameful and harmful either for him and his parents or for little Sophie. Timely organized and devoted actions of parents might direct the family's life in a common rhythm.
It would be significant for parents to note Jacob's behavior and try to explain why he acts in that way or another. Such monitoring might explain when his mood is good and he does not harm. As soon as parents find factors that make Jacob be good boy, they might find the source of misbehavior.
Adolescents with such problems have to get a serious comprehensive evaluation. Nevertheless, it is compulsory to remember that the treatment of these disorders is challenging and complex. It can be provided in different settings depending on the severity of the behavior.
Conclusion
In conclusion, it is important to notice that before a person reaches adolescence, she/he knows, which behavior is good and which one is unacceptable. All teenagers misbehave for a variety of reasons, from time to time. In the majority of cases, they feel they achieve their autonomy in such a way. The most common reason for teenagers misbehaving is because they're experiencing internal distress: anger, disappointment, anxiety, or hopelessness. Family therapy is appropriate and helpful in the majority of cases. There are many approaches of modern therapy that focus on the role of the family in predisposing people to developing problem maintenance. However, the role of the family in solving problems is dominating.
Related essays
Customer`s comment
8 days ago
Dear Writers #0019, Thank you for taking such a good care of me. I apologize for being as picky as I was, but I was only reflecting the professor's requirements. I couldn't believe my eyes when I got my grades back. He gave me an A+ on the paper, which is almost unheard. The paper you produced for me included each and every thing that the professor had required. He is notorious for giving us next-to-impossible tasks to perform in his class, but you managed to pull it off. I don't know if any other student has received an A+ in this guy's class, but he simply could not find a single thing wrong with my paper! Yay! Thanks so much.
Customer
Customer`s comment
11 days ago
I needed to edit the paper slightly, but nothing major. All in all, an excellent job. Thanks for the help!
Customer
Customer`s comment
21 days ago
I found this essay website trying to cope with my research paper assignment. I just wanted to find some materials corresponded with my topic. It is a big luck that I use this service as I can finally find free time for myself and my family. Thank you!
Customer
Customer`s comment
13 days ago
Essays-Writer.net is a trustworthy company that I have been using for the last couple of years. I am employed with two different companies. Needless to say, time is a continual issue. If not for your help, I would not have been able to make it through these 2 years. I have no doubt that you are absolutely the best writing company anywhere! You have bailed me out repeatedly with my written assignments. Each and every one of them has been well-written, interesting and exactly what I needed. Thank you so much for coming through for me time-after-time.
Customer
Customer`s comment
17 days ago
Finally, I turn to a trusted and qualified custom essay papers writing service. It is great that this essay site offers its services round the clock. Moreover, the quality of papers is amazingly high!
Customer