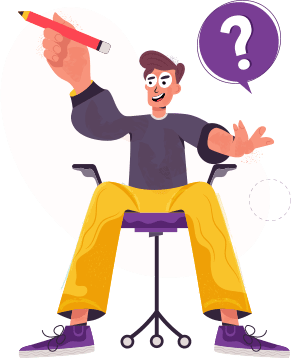 I have to write an essay, but I don't know where to start! Got same problem?
No, I know what to write!
Oh, yeah!
Ancient theatrical masks had a significant impact on the development of Greek theatrical traditions. The use of masks dates backs to the times of worship of Dionysus, the god of wine and fertility. At that time, the actors wore masks during the various ceremonies and celebration performances.
The Look of the Ancient Theatrical Masks
Ancient Greek masks looked like a helmet. The actors put the mask on their heads. The masks were made of linen, cork, wood, or leather. Greek masks were oversized and covered the whole head. The masks had massive face features. The mouth was always opened to provide better acoustics. As a result, the voices of the actors and chorus could be heard even in the last seat row (Vovolis 125). Greek masks were used with wigs. The wigs were made of human or animal hair.
First-time customers get
15% OFF
The ancient Greek masks expressed different feelings. Actors wore masks with sorrowful or tormented expressions when playing tragic roles. Comic masks were smiling or grinning. Thus, the audience always saw the emotional state of a character. The masks also helped the spectators to identify the character's sex, age, and social status.
The Purpose of Using Theatrical Masks
The ancient Greek masks served many purposes. Since the theaters were very large, the actors wore masks for better visibility. It means that all spectators were able to see the expressions of actors' faces (Vovolis 149).
The number of actors that performed on the stage ranged from three to one. As a result, one actor wore different masks to be able to play several roles. In addition, in the ancient Greek theater men were the only actors; women were forbidden to take part in a performance (Vovolis 140). Thus, the masks helped men to play female roles.
Conclusion
Ancient Greek theatrical masks played a significant role in ancient Greek performances. Masks' hyperbolic expressions helped to define the characters that the actors were playing. They also helped the spectators to see and hear the characters better. Because the ancient Greek masks were made of natural materials, they have not been preserved to present times.
Related essays
Customer`s comment
4 days ago
I like my term paper and so did my teacher! History is just not my thing so I was happy to find you people to do it.
Customer
Customer`s comment
3 days ago
My teachers could not believe I managed to deliver such a powerful essay, thanks for your input.
Customer
Customer`s comment
26 days ago
I just received my paper back from Essays-Writer.net and I am blown away by how good it was! The topic has never been one that interested me, but reading through what your writer did, I am very impressed! It is a good read! I think my professor is going to love it. I didn't find any errors at all, so there will be no need for rewrites. Best wishes,
Customer
Customer`s comment
14 days ago
Your writing service deserves the highest distinction for its standards of quality and excellence. I appreciate the hard work and time that writer #487 put in on creating the perfect paper for my needs. It is without hesitation that I shall tell many other people about your great writing service. Thanks so much!
Customer
Customer`s comment
25 days ago
Actually I am a kind of a coward. Therefore, it was always hard for me to make a decision. However, I am glad that I have tried your essay service. It is a pleasure to order papers here. The work you do is so great.
Customer