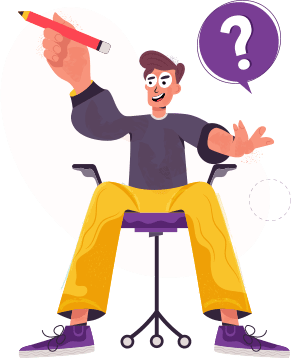 I have to write an essay, but I don't know where to start! Got same problem?
No, I know what to write!
Oh, yeah!
Experts in New York City have found the need for the creation of better detectors for asteroids. It is crucial to detect these rocks before they hit the earth's surface, to prevent serious damage and injuries. This suggestion comes after a tremendous explosion of space rock in Chelyabinsk city in Russia last month February 15. It is alleged that if the asteroid had hit New York City, there could have been more casualties than in Russia where 1,500 casualties were found (Fountain). The city is densely populated, the reason for the need for an asteroid-detecting- space telescope.
A Space Rock in Chelyabinsk City in Russia
First-time customers get
15% OFF
The asteroid explosion in Russia was caused by a meteor that was found to measure roughly 60 feet in diameter. The casualties were incredibly injured, most of the injuries coming from flying glasses as a result of shattered windows. Windows were shattered mainly due to the shock waves from the explosion, which in this case was estimated to be stronger; 30 times more powerful than the atomic blast experienced in Hiroshima (Fountain). The hit only took one minute and a half, and it is believed that it was in the atmosphere. Had it been near the city of Chelyabinsk, more casualties and damage could have been experienced.
The meteor was not detected by any of the numerous ground telescopes in Russia. This was mainly because, the search programs on the ground concentrated on larger asteroids. From their results, numerous large asteroids have been detected, but none has been found that links to posing threat to the earth. However, due to the Russian incident, these results should not be considered conclusive and detectors should be installed to prevent future asteroid explosions. There is evidence that some asteroids similar to the Russian meteor have not been seen, and an alert is, therefore, required in the research stations (Fountain). Finding a meteor that poses threat to the earth early enough is essential because it gives time to take potential measures. In case, an asteroid is detected just before hitting the surface, little can be done; that is evacuating the city. However, if detected early, its trajectory can be changed.
Related essays
Customer`s comment
16 days ago
The writing skills displayed by this writer are simply amazing. I guess I will bring all my assignments forth.
Customer
Customer`s comment
10 days ago
Big thanks to your writing team for coming through for me with my last order. I didn't give them a lot of notice, but they were able to come up with a superb paper for me. This is the kind of service that I love. Sometimes, I get forgetful, and I forget when my paper due dates are. It is so comforting to know that I can be in a rush and contact Essays-Writer.net and that you will deliver a great paper for me, no matter what. The fact that you include an anti-plagiarism report is great, too. I appreciate knowing that my work is totally original. Essays-Writer.net rocks!
Customer
Customer`s comment
8 days ago
Don't get me started! I could talk all day about what a great writing service Essays-Writer.net is! I could sing your praises to the rooftops! Because of you, my GPA has remained high throughout my college years, because you have always been there to give me high quality writing when I needed it most. Thank you, from the bottom of my heart. I will continue working with you, for sure.
Customer
Customer`s comment
13 days ago
I did not provide any instruction for writing my paper, just a title only! They created a perfect paper for me. That is very, very nice!
Customer
Customer`s comment
5 days ago
Dear Writers #0019, Thank you for taking such a good care of me. I apologize for being as picky as I was, but I was only reflecting the professor's requirements. I couldn't believe my eyes when I got my grades back. He gave me an A+ on the paper, which is almost unheard. The paper you produced for me included each and every thing that the professor had required. He is notorious for giving us next-to-impossible tasks to perform in his class, but you managed to pull it off. I don't know if any other student has received an A+ in this guy's class, but he simply could not find a single thing wrong with my paper! Yay! Thanks so much.
Customer