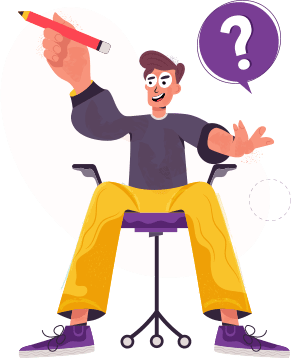 I have to write an essay, but I don't know where to start! Got same problem?
No, I know what to write!
Oh, yeah!
Under Armour
Case Summary
In the case study, Subramanian and Gopalakrishna (2012) examine Under Armour (UA), a company started by Kevin Plank. It has grown to be a significant player in the sports apparels and footwear industry. In particular, the authors explore both the internal and external environmental factors that affect the business. The case opens by observing the decision that requires to be made regarding the product the enterprise sells in the industry. UA's background is also covered with particular emphasis on industry's revenues in the sports apparel and athletic footwear categories. Here, the female segment is the fastest growing industry with an enhanced development rate. UA is facing some challenges that have led it to record the lowest sales in footwear. Much of these issues are associated with the problems affecting the US economy, which influences consumer buying decisions. The environment where UA operates forms the basis of the case study. The various factors affecting operations are also explored. Such include competitors (the main ones are Nike, Adidas, and Champion), technological factors, products, operations, management, distribution and marketing, employees, company's culture, as well as finances. Primarily, the case study explores how all these elements are carried out, and the challenges the company faced. Third party perceptions of UA in the industry have also been investigated. In this way, the case study looks into the business environment (internal and external) and the concerns arising from it. Through the analysis of these underlying problems, the different recommendations are offered.
Under Armour: Central Problems
Careful analysis of the case study reveals some underlying issues. One apparent problem is that UA is operating in a niche segment of the market. It is clear that the enterprise has strategized itself in a rather small market. It has had adverse ramifications such as not allowing to attract more clients in the apparel and footwear industry. Nowadays, the company is presently restricted to sports apparel and related accessories since this denotes their current business strategy and model. Such factor is barring the company from relishing the same size market cap like Nike and Adidas. Heath (2010) observes that the athletic footwear industry is dominated by the two main players, with Nike having a more significant market share. The low market share associated with UA is attributed to the issue of focusing and targeting the apparel and accessories, while the company's main competitors have expanded their products by the means of introducing new brands and reaching global markets. Plank and his top management have acknowledged that, as due to globalization, they did not sell even a single t-shirt in China (Subramanian & Gopalakrishna, 2012). Such situation poses a significant concern for a business.
First-time customers get
15% OFF
Another problem is seen in the branding. It is undoubted that UA has a weak trade mark as well as branding approach compared to its rivals. UA's brand name is solely known for sports apparel and accessories, and it should be a concern for both the management and investors. A weak brand name that is restricted to a niche market presents a major concern for future growth. It is confirmed by Ries, a marketing expert, who asserts that UA's entry into footwear segment of the market was premature, as the company does not have enough resources to do that (Subramanian & Gopalakrishna, 2012). The assertion arises from the view that UA derives its power from the category it owns in mind but not the brand name. In comparison, UA's primary competitor, Nike, has an established branding that focuses on various types of apparel, footwear, as well as equipment, thus using different approaches while working in the industry. For instance, Nike's brand name is considered to be the company's greatest competitive advantage, which delivers scale, insight, and leverage to every business owned by this corporation ("Nike 2010 Annual Report"). In this way, branding is considered a source of culture and personality connecting the company to its clients globally.
Low sales denote another problem that may be due to ineffective strategy used by Under Armour. According to Subramanian and Gopalakrishna (2012), the second quarter registered a second consecutive decline in footwear sales (by 4.5%) in 2009, which was in contrast with the apparel category that recorded an increase. Such decline in sales may be associated with the company's globalization strategy that seeks to expand the enterprise into the international markets. However, the management of the company is still undecided on the decision to exert influence in footwear. In this way, all these factors negative affect the company's financial indicators.
Lastly, UA places much reliance on a few third-party suppliers. The company largely and heavily practices outsourcing, namely in China. It is ironical considering the fact that Under Arrmour has never even sold a single t-shirt in China. By relying on few suppliers, the product pricing suffers. Thus, owing to this dependence, the enterprise failed to meet its footwear sales expectations. Largely, these are the main problems that prohibit the company from acquiring the much-needed competitive advantage. Due to all these concerns, UA's competitors continue to dominate the industry, and therefore, it is important to implement measures to change the situation.
Potential Solutions
It is undoubted that UA faces various problems in the industry that inhibit the company from obtaining a competitive advantage. However, despite the challenges, several recommendations can be advanced to mitigate them. The first concern entailed operating in a niche market. Such situation is associated with the concentration on domestic sales. One feature of the overall growth strategy of the organization ought to focus on expanding the global operations instead of concentrating most of its labors and efforts on improving the domestic revenues. In consideration, the recommendation would entail increasing efforts towards promoting the brand in the whole world. Specifically, this would necessitate establishing a retail outlet in Asian states (such as China) and sponsoring international football teams for enhanced global advertising. In this way, UA should acknowledge the value of advertising, especially considering the fact that it owes its successes to Oliver Stone's football movie.
It is rec commended for UA to advance a distinct brand that would help it overcome the branding problems. Such approach entails having a multipurpose global strategy that can enable the enterprise to market its various sale categories.
Lastly, with the problem of overdependence, the recommendations cater for two phases. One entails the existing suppliers, and Under Armour needs to continue upholding a favorable relationship with them by permitting them to partake in the corporation's corporate social responsibility activities. It should be reinforced by the means of close communication and establishment of long-term agreements. Another part of the work includes finding other reliable and potential partners as well as conducting a close evaluation of their products.
Case Study: Key Elements
As observed, this case study largely focuses on the business environment of UA company. A venture's setting includes internal and external features that touch on its operations. The case covers the various outside environmental factors that include competition with Nike, Adidas, and Champion companies in the industry. Another external factor is technology. For instance, UA advanced a three-layered synthetic fabric that uses the moisture-wicking technology to enhance sweat evaporation (Subramanian & Gopalakrishna, 2012). The enterprise similarly uses microfiber technology to control the temperature, while the shoes apply the proprietary technology. Among others, these are the different technological factors surrounding the company nowadays.
On the other hand, the internal environmental factors include culture, employees, leadership style, management, as well as operations. With culture, the case has observed that football specifies UA's culture. For instance, workers are regarded as teammates with everything related to the sports culture. For the employees, those engaged (nearly 3,000 persons) have been highlighted with an emphasis on the fact that they are non-unionized ("Under Armour 2009 10-K").
Leadership is also a key element of the case. At UA, eight executives constitute the company's top management team led by the president. Another key element of the case in the internal environment is operations. Most operations of the company are divided into apparel as well as footwear, and each department has its own manager. Earlier on, the company had replaced its head of footwear operations to renew the production line. Distribution and marketing are equally delegated to multiple individuals ("Under Armour 2010 Annual Report"). The main aspect of operations is the fact that the organization outsourced nearly all of its manufacturing to Asia and Latin America.
A Global Marketing Strategy: Solution for Global Markets
UA has various opportunities. For instance, the company remains devoted to constructing more plants to provide better prospects. Significant possibilities have been identified in the apparel segment of the global market. However, it was seen that despite these opportunities, the enterprise has never even sold a sole t-shirt in China. In this way, the organization has not the measurable global presence. Thus, there is a necessity to use a global marketing approach. It is also important to consider the limited resources of the company. The global marketing strategy is reinforced by the fact that the company's market share in the United States may be a valuable strength that UA can use to leverage its abroad financial results.
All in all, to solve all its issue, Under Armour should focus on the demands of the market and implement global marketing strategy to achieve the set financial goals.
Free formatting
Free revision (within 2 days)
Free title page
Free bibliography
Free outline (on request)
Free email delivery
Free formatting
We Guarantee
Quality research and writing
BA, MA and PhD degree writers
Complete confidentiality
No hidden charges
Never resold works
Complete authenticity
24/7/365 Customer Support
Paper Format
12pt. Times New Roman
Double-spaced/Single-spaced papers
1inch margins
Any citation style
Fully referenced papers
Up-to-date sources
Related essays
Customer`s comment
27 days ago
Actually I am a kind of a coward. Therefore, it was always hard for me to make a decision. However, I am glad that I have tried your essay service. It is a pleasure to order papers here. The work you do is so great.
Customer
Customer`s comment
1 days ago
I just cannot realize my life without this essay papers writing provider. It is amazing! I can order my papers any time I need!
Customer
Customer`s comment
28 days ago
Essays-Writer.net is a trustworthy company that I have been using for the last couple of years. I am employed with two different companies. Needless to say, time is a continual issue. If not for your help, I would not have been able to make it through these 2 years. I have no doubt that you are absolutely the best writing company anywhere! You have bailed me out repeatedly with my written assignments. Each and every one of them has been well-written, interesting and exactly what I needed. Thank you so much for coming through for me time-after-time.
Customer
Customer`s comment
6 days ago
Once again, I have sat down at my computer, because I feel I owe you big thanks. There is just no way to express how grateful I am for everything you did to make my research paper as good as it was. My professor gave me an A+ on it, which is the first A+ I have received during my entire college career.
Customer
Customer`s comment
14 days ago
I thought that essay sites could not really help anyone getting professionally written papers. However, I was wrong. This writing service demonstrates only perfect writing and professional writers. They have done a great piece of work for me.
Customer