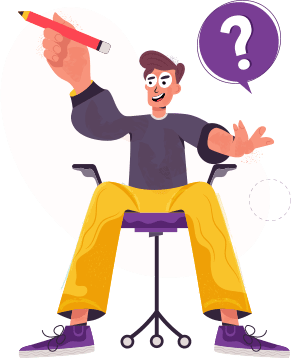 I have to write an essay, but I don't know where to start! Got same problem?
No, I know what to write!
Oh, yeah!
A part from producing high quality goods and services which one of the major goals of many companies in the world, it is of paramount importance to ensure that relevant business information reaches customers promptly and accurately. One of the ways in which businesses reach customers is trough adverts. Before the introduction and advancement in internet technology, media adverts were more common especially through televisions, radio broadcasting and print.  Online advertising strategies have however undergone immense evolution with promising future possibilities. Many companies are focusing on new approaches which not only applies simple text adverts but also rich and animated multimedia technology. Consequently, many companies are able to managing branding campaigns which effectiveness. Many business experts believe that online advertising has received massive adoption because of broadband. Many homes in say the United States and other parts of the world are equipped with this promising technology.
Components of a Good Business Advert
According to an American survey conducted in the year 2008, over ninety percent of all homes with internet connections had broadband technology in operation. When calculated based on demographic results, over 199 million people in the United States of America utilize this technology. As a result, this population is access to highly advanced TV-like adverts which have overtaken countless modes of business advertising. Many people find such adverts more convenient especially with the growth in computer technology and the spread of internet services to every part of the world. To attract many customers many companies across the globe have diverted their focus on how to affect the feelings of target audience through rich multimedia adverts. With such promising strategies, online advertising is likely to go miles in shaping business advertising and customer relationships in the world.
Can any business thrive minus proper advertising approach and strategies? The answer is NO! The prosperity of any business solely depends on the manner in which it sales itself to the outside world especially to the prospective customers. In designing online adverts, many businesses target winning more customers compared to their customers. Since the message of an advert emanates from the heading, strong emphasis is incorporated especially in selection of words to be used in designing the heading. Many customers scan adverts online and go through those that are only interesting and "eye catching". An advert which is boring and dull hardly attracts customers who believe in online advertising and marketing. Therefore, companies need to capture the attention of its customers and the entire human domain through passionate, beneficial and exciting adverts.
First-time customers get
15% OFF
What then are the components of a good business advert? Since online adverts are aimed at communicating, companies need to refine advertisement before posting them to the internet. It is important to be conscious of the fact the business adverts can either promote a company's product or discourage both prospective and the general public from consideration. There are four basic principles which an advert should fully address in order to achieve its intended purpose. First, any advert should grab the attention of customers at first glance. Due to high completion among companies in the world, high class technology skills are very essential in winning customers using online adverts (Sweeney 2004, p. 214). A part from communicating business information, a good advert has to make use of modern technology like 3D animations with proper organization. As a marketing business, many companies using internet services appreciate the exponential growth in technology by improving design and graphic skills.
Another aspect of a good online advert is its ability to capture curiosity of customers. Many customers easily get convinced by adverts which trigger passion and desire to physically acquire specified products. It is important to uphold originality in creation of adverts and not reproducing another company's ideas or outdated skills in the form of a business advert. This draws back potential customers who believe in uniqueness and quality assurance from a company. As a way of a rousing curiosity among customers, some companies introduce the benefits of a product to the customer before he or she gets an opportunity to view the product.
Additionally, a good advert needs to be detailed. It is possible for a company to have a high-quality product and lack customers due to poor vague and shallow adverts which fail to convey the intended message in full. For instance if an advert describes a particular product, it is important for customers to visualize, touch and even smell the product before physically interacting with it. In other words, complete information that is needed to describe products should be given. Details should also be given in a language which is familiar to target customers. It defeats the purpose for a company that wants to market its products in say France to advertise itself in Arabic or Spanish. Although the company might have had objective intensions in designing the advert very little gain may be realized since majority of people do not understand the language used in advertising as much as they are in need of the products being advertised. This can be avoided through online survey and questionnaire to determine the most appropriate language to use in making an online advert which targets particular people. It is also important to consider adverts that have language translation or with multiple language functions. This makes every prospective customer and other members of the internet community to feel part of the company.
The last property of a good online advert as utilized by companies is the call for action. What would be the need of making a business advert minus action? Actions include possible and appropriate steps that the customer is to take after reading the advert on the internet. Some ads prompt signing up of customers who get enrolled as members for follow up and regular communication. Through this, companies are able to collect information about their prospective customers in terms of location and demands which is every important in future strategic planning and service delivery. Another prompt which many online adverts give is payment. For a company which already has its products ready for marketing, it is important to create payment option to serve urgent customers in need of the products. However, the mode of payment has to be convenient for both parties involved. For instance, charges and general expenses of the mode of payment should not seem to favor one side. The interests of both the company and clients have to be catered for.
Related essays
Customer`s comment
11 days ago
Thank you for your care of my essay writing assignment. I have received a wonderful paper. It is amazing!
Customer
Customer`s comment
1 days ago
Once again, I have sat down at my computer, because I feel I owe you big thanks. There is just no way to express how grateful I am for everything you did to make my research paper as good as it was. My professor gave me an A+ on it, which is the first A+ I have received during my entire college career.
Customer
Customer`s comment
15 days ago
Thank you for a great job on the research I needed for my thesis. It truly shortened my workload, and I was able to proceed with organizing the content.
Customer
Customer`s comment
29 days ago
It was a very good paper written for me! Thanks. This essay site is great!
Customer
Customer`s comment
14 days ago
Dear Essays-Writer.net, You provided the best solution to my writing problems. I only need help every once in a while, but when I need it, I REALLY need it! You sure did come to my rescue this time! My term paper was way too difficult, and I waited too long to get started on it. Thanks to your excellent writers, it was completed on time and I got a great grade on it. I will remember you in the future when I need help with my writing assignments. I really appreciate your help.
Customer