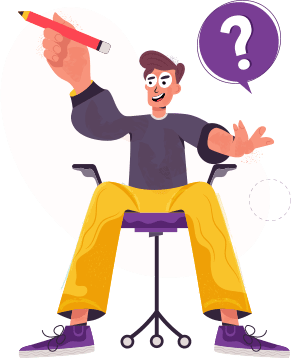 I have to write an essay, but I don't know where to start! Got same problem?
No, I know what to write!
Oh, yeah!
Economy of Paraguay
Paraguay has an economy which is controlled by government. The government controls the economy through regulation of exportation and production method, prices control, controlling production and exercising monopolistic rights on the country economy. Over one decade since the implementation of the international monetary fund (IMF) some government controls have been eased in the Paraguay economy. In the agriculture there is an annual plan to increase the quotas although this has been characterized with a challenge of meeting the deficit rather thanthe sulplus.The introduction of national development bank in Paraguay has resulted to establishment of credit which is easily affordable to the people of Paraguay. Paraguay has also opted to develop a close economic relationship with United States, brazil and other European nations in order to try and reduce the country reliance on trade to Argentina.
Economic planning in Paraguay is done by the Technical Secretariat of Social and Economic Development, which was established in the year 1962. The first country economic plan covered the 1964-1965, the second 1966-1967 and lastly a five years economic plan which covered for the 168-1972 (John, 2009). The five years economic plan called for a 25 % increase in the level of investment on agriculture. The plan also gave a high precedence to hydroelectric project which would bring more development in the country.
A recent Paraguay economic plan has advocated for a more equitable method for distribution of societal resources to the people of Paraguay. An economic plan developed in October 2003 provided a complete reform in terms of foreign exchange rate and fiscal policies. Economic reforms looked more into diversification of the general economy, fighting corruption in the economy which has become an hindrance to the country's economic growth.
First-time customers get
15% OFF
In Paraguay by the year 2005, foreign debt has gone up to $3.2 billion, inflation has reached 14% and the country lost 40% of the currency value against the United States dollar in 2003. in 2004 the country economy was characterized by increasing levels of unemployment, slow economic growth and high levels of poverty. John, (2009) due to all this problems the international monetary fund (IMF) advised the country to renew its  privatization  program in order to strength the economic situation in the country.
Paraguay has experienced economic shocks in recent years which have been worsened by poor economic planning. Structural limitation such as poor governance, ineffective public investment methods, a weak tax system and poor governance are the key major factors that have led to economic shocks and low economic growth in Paraguay. Paraguay should focus on adoption of comprehensive planning programs of structural and fiscal policies. Adoption of this strategy will lead to restoration of economic sustainability, improving the government spending on the economy, fighting corruption and greatly improving the Paraguay economic governance.
Due to the huge debt burden in Paraguay the government should came up with a comprehensive and balanced policies to improve the fiscal imbalances experienced in the country. Such balanced policies will strengthen the tax system in the country hence leading to increased revenue collection. It is also highly recommended that the government need to push for reforms on government employees pension plan in order to increase the saving level which will eventually lead to increase in levels if investment in the country.
Adjustment policies should also be included in the in the government expenditure. Suitable adjustment on electricity and fuel prices should be made to reflect the market dollar cost so as to enhance public and government cash inflows (William,2000).There should be also revision of the privatization program in order to promote a transparent program in the running of the countries economy. The government should raise methods and policies that are efficient in improving public enterprise such an advance pricing system and better private management's contracts so as to pave way for ultimate privatization.
The governing economical authorities should try and reinforce the set framework of monetary policies so as to increase the central bank operational sovereignty. In foreign exchange market it is recommended that the central bank should have less intervention in its activities so as to permit elasticity of the exchange rate that assist in moderating economic shocks and control reserves for backing up monetary deposit in the banking system. It is also encouraged the economic authorities should work towards achieving appropriate macroeconomic policies which will increase economic growth in the government (William, 2000).
Conclusion
In conclusion government authorities in Paraguay should strengthen supervisory and regulation practices, so as to monitor the baking system closely and more generally to take a positive attitude in responding to any economic difficulties that many arise. The authorities are also required implement a plan that would address the issue of terrorist and money laundering that greatly affects the country economically.
Related essays
Customer`s comment
21 days ago
Wonderful! All my expectations are exceeded!
Customer
Customer`s comment
18 days ago
What impressed me the most was that my writer took samples of my own writing and used those to write my term paper. It sounded like me.
Customer
Customer`s comment
10 days ago
I needed to edit the paper slightly, but nothing major. All in all, an excellent job. Thanks for the help!
Customer
Customer`s comment
29 days ago
I just cannot realize my life without this essay papers writing provider. It is amazing! I can order my papers any time I need!
Customer
Customer`s comment
25 days ago
Dear Writers #0019, Thank you for taking such a good care of me. I apologize for being as picky as I was, but I was only reflecting the professor's requirements. I couldn't believe my eyes when I got my grades back. He gave me an A+ on the paper, which is almost unheard. The paper you produced for me included each and every thing that the professor had required. He is notorious for giving us next-to-impossible tasks to perform in his class, but you managed to pull it off. I don't know if any other student has received an A+ in this guy's class, but he simply could not find a single thing wrong with my paper! Yay! Thanks so much.
Customer