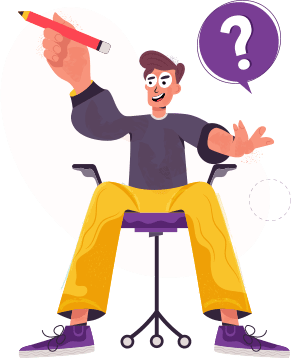 I have to write an essay, but I don't know where to start! Got same problem?
No, I know what to write!
Oh, yeah!
OSHA
OSHA (Occupational Safety and Health Administration) is a regulatory body for the general well-being of people and their environment. The OSHA noise standards stipulate the recommended noise exposure levels for a person especially workers in industries. The ACGIH is an organization of members who have access to the threshold limit values (TLVs), which are guidelines for noise exposure based on current research. These organizations OSHA and ACGIH advocate for noise control measures in the workplaces. This helps avoid health complications for workers from noise pollution.
These two regulators differ on five factors in their enforcement of noise control mechanisms. They include; OSHA recommends a 90 dB(A) noise exposure limit for 8 hours a day while ACGIH recommends an 85 dB(A) exposure limit for an 8-hour day. This difference is explained by the research levels that are carried out to determine the near-induced hearing loss where 85 decibels exposure reduces the risk of hearing to 8% compared to 25% from 90decibels exposure.
First-time customers get
15% OFF
OSHA recommends an exchange rate of 5 decibels for the calculation of average exposures to noise. It also recommends a maximum of 140 decibels as the peak threshold for unprotected exposure. ACGIH recommends an exchange rate of 3decibels for the average noise exposure. The 3decibels average exposure has backing from recent research showing for every 3 decibels increase in sound pressure the sound energy doubles.
OSHA and ACGIH recommend for control of exposure to noise above 100decibels. OSHA requires employers to control noise exposure by limiting the amount of time that controls are not feasible. ACGIH recommends noise control from the source and not controlling through administrative methods such as workers rotation.
OSHA is a general regulating standard for all industries. It comprises the steps all employers in all fields have to comply with in their operations. ACGIH requires members to buy the TLVs (threshold limit values) which are guidelines developed by professionals based on recent research.
ACGIH recommends improved criterion for threshold shift where an increase of 15decibels in hearing threshold level at 500, 1000, 2000,3000, 4000, or 6000 Hz in either ear. This criterion has the advantages of a high identification rate and a low false-positive rate. OSHA recommends the use of age on each audiogram, which has no scientific backing. It would delay intervention to control and detect further hearing losses in workers.
Conclusion
OSHA as a national body has regulations to check on the noise exposure to workers that encompasses all industries. ACGIH has regulations for its members and driven by recent research they are improving workers' lives in the industries. The workers need to be protected from noise pollution in their workplaces.
Related essays
Customer`s comment
29 days ago
The essay site is designed very well. It is easy to find everything you need here. The quality of writing is very high. Moreover, the writers are always ready to listen to you and follow your instructions.
Customer
Customer`s comment
25 days ago
This note concerns writer 9901 Writer 9901 just produced one of the best term papers I have ever turned in. I just finished reading through his work and have to say that this person really knew what he was talking about. I have no doubt that I am going to make an A on the paper. How could I not? It is perfect!
Customer
Customer`s comment
11 days ago
My thanks to your writers there at Essays-Writer.net on making the revisions that my paper needed. If I had used your services in the first place, I am convinced that no revisions would be needed. Instead, I tried a service that advertised "cheap papers" and I ended up paying a much higher price overall, because the paper was so poorly written. From now on, I will only use Essays-Writer.net. I can count on your writing service to bring me the best quality results. Thanks again for your help with this.
Customer
Customer`s comment
12 days ago
I gave a writer a very short time frame, but he/she coped with my assignment very fast and I received it in time!
Customer
Customer`s comment
12 days ago
Your writing service deserves the highest distinction for its standards of quality and excellence. I appreciate the hard work and time that writer #487 put in on creating the perfect paper for my needs. It is without hesitation that I shall tell many other people about your great writing service. Thanks so much!
Customer