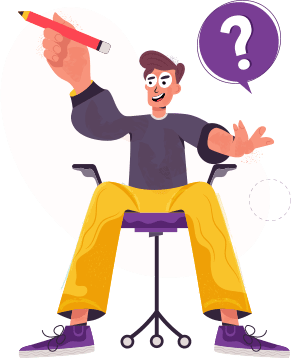 I have to write an essay, but I don't know where to start! Got same problem?
No, I know what to write!
Oh, yeah!
The Theme of Lost Love in Poem and Song
Is not love the most controversial topic in English themes? Well, this is only a rhetorical question; it may be discussed a lot as the word "love" remains one of the few English words with multi-expanded meanings. The meanings of "love" are varied and, most of the time, the word is thought to be of different types, so giving one specific definition to "love" has always been of great difficulty. Without any doubt, the word "love" has also received a lot of attention in both, ancient and modern literature. Love has become the central theme of most literary works, including songs and poems. Moreover, there are many intellects, who keep arguing about God and love, which have become the main themes of most songs and poetic writing since the beginning of literature.
Happily, the more love become used as a theme in songs and poems, the more popularity gains subject and the more disintegrated it becomes in its meaning. The word "disintegrated" has been used to show how different authors and songwriters explain and present love to us in diverse ways, making the meaning of love broader and unspecific. At times, it becomes confusing to determine and take a single step on the way to true love, whether it is a pleasing phenomenon or a deviant one. All this controversy arises because of differences in meaning presented by people who are artistically and inclined. Kings of Leon and Muriel Rukeyser are two authors who also try to approach the subject of love and present it from their perspectives.
"Milk" by Kings of Leon and "Waiting for Icarus" by Muriel Rukeyser
Working on the general theme of love, the band Kings of Leon has written the song "Milk" and Muriel Rukeyser has written the poem "Waiting for Icarus". Not regarding the differences in the meaning, thematic use, and explanation of the word "love" the two authors come very close in talking about love. In both, "Milk" by Kings of Leon and "Waiting for Icarus" by Muriel Rukeyser, there are clear indications of love eluding people, who need it most. Both works of literature, therefore, have the central theme of lost love. The fact that love can be lost separates aspects of love presented by the authors. For instance, in "Waiting for Icarus" by Muriel Rukeyser, the writer depicts how love can be lost by stating that "I have been waiting all day, or perhaps longer" (19). This means that the speaker does not have love in hand at the time of speaking, and is indeed wondering when the lost 'item' will be found. Kings of Leon, in their song "Milk", also make a clear indication that love has been lost by stating that "Tell me the one about the friend you knew. And the last good night that we toasted too." (2, 3). Kings of Leon uses the phrases 'you knew' and 'last good night' to show that the love in question has eluded the speaker and that the love has been lost entirely. So from the perspective of the writers, how can be lost love explained in a general contest? Lost love probably means the feeling of one who has been in love with someone else and, for some reason, that love relationship has ended.
First-time customers get
15% OFF
Comparison and Contrast of the Two Literary Works
Further comparison and contrasts can be made between the two works, one of which is a poem and the other one a song on the theme of lost love under the following brief headings.
Persona: Generally, it is assumed that the persona in "Waiting for Icarus" by Muriel Rukeyser is a female. This is because the persona constantly refers to the male pronoun 'he'. Assuming that the poem is not a gay one, then certainly the persona refers to a loved one as "he" is a female. The persona makes the tenderness of her heart due to her grief known by making constant reference to her lost love. Therefore, every line of the poem in the first stanza begins with the word 'he'. The persona in "Milk" by Kings of Leon can comfortably be described as a male. This is a sharp contrast to "Waiting for Icarus". Just like in the poem, the persona in "Milk" is known to be a male because of the use of a pronoun, which is "she". Unlike the female, the male does not make too much reference to the lost love by repeating 'she' in every line of the song. This generally shows that woman has a tenderer heart and gets more hurt when she loses love than a man does.
Message: While the speaker in "Waiting for Icarus" presents a message of regret for her disobedience, of not listening to advice from people nearby, the speaker in "Milk" tries to be more passionate about the good times with his lover in their intimate days. He also presents a message of disappointment at how the girl has presumably taken advantage of him. He, therefore, states that "she had problems with drinking milk and being school tardy". There is also the expression: "She'll bartend your party". So, whereas the speaker in "Waiting for Icarus" feels fooled because the love she is waiting for will never come back, the speaker in "Milk" feels cheated because someone has come to consume his milk, only to go away with it and his heart as well.
Mood: The general mood used in presenting their message is that of grief, pain, and disappointment. This is a great similarity. However, the female speaker in "Waiting for Icarus" has two moods to deal with. That of the pain of losing her love and regretting refusing to take advice. She, for instance, states that "I remember they said he only wanted to get away from me" (15). This suffering heart has to deal with the fact that the prediction of her advisers has come to pass at a time she has made no room for losses. But even though both speakers are grieving, the male speaker in "Milk" seems to have taken a stronger stand in expressing his broken heart by stating his willingness to die for that reason. He states emphatically "kill me, kill me". This is a stronger mood as compared to the first one. The difference perhaps is in the fact that the second speaker has spent more time with his lover than the first speaker in "Waiting for Icarus" has.
The perspective of love: The two literary works also have some interesting perspectives on love. First, both speakers give an impression that love blinds. In "Waiting for Icarus", besides the perspective that loves blinds, there is also one that perhaps blocks the ear, as so much love makes the speaker believe in promises being made. The speaker in "Milk" is also blinded by love in such a way that he does not care about the spending he has made on the girl. There is also a perspective that it is important to make room for losses when entering into love affairs because anything, including disappointment and broken hearts, is possible.
Related essays
Customer`s comment
30 days ago
Dear Writers #0019, Thank you for taking such a good care of me. I apologize for being as picky as I was, but I was only reflecting the professor's requirements. I couldn't believe my eyes when I got my grades back. He gave me an A+ on the paper, which is almost unheard. The paper you produced for me included each and every thing that the professor had required. He is notorious for giving us next-to-impossible tasks to perform in his class, but you managed to pull it off. I don't know if any other student has received an A+ in this guy's class, but he simply could not find a single thing wrong with my paper! Yay! Thanks so much.
Customer
Customer`s comment
16 days ago
I have used other writing services in the past and I tried you on a whim. I was pleased with the results and will use your services again.
Customer
Customer`s comment
12 days ago
My paper was written extremely well. My writer was a good person who accepted all my requirements and instructions. The content of my paper was very good. Keep up the quality of work you do. Your service is 100% guarantee of my success. I have never got a refusal to take my assignment at your website. Thank you for that!
Customer
Customer`s comment
8 days ago
your service is good enough for me! Is it possible to get some discounts at your website? It would be nice to get some special offers or free papers from you. Thanks!
Customer
Customer`s comment
8 days ago
Your writing service deserves the highest distinction for its standards of quality and excellence. I appreciate the hard work and time that writer #487 put in on creating the perfect paper for my needs. It is without hesitation that I shall tell many other people about your great writing service. Thanks so much!
Customer