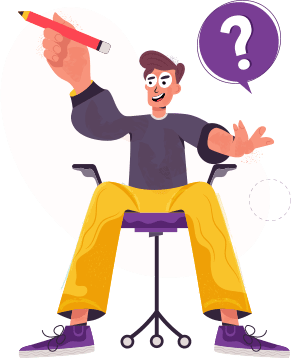 I have to write an essay, but I don't know where to start! Got same problem?
No, I know what to write!
Oh, yeah!
Definitions
Generation X – This is the population born 1964-77 that is said to be raised independently resulting from family dynamics such as higher divorce rates and single-parent households (Breda & Michael, 2001).
Generation Y – This group includes individuals born from 1980 to 2000. This group is perceived to engage frequently in the use of technology and participating in less personal involvement (Logan, 2008).
Baby Boomers – This is a generation that represents members of the group born 1940-63. The group is said to hold strong cultural values of respect and dignity at the workplace (Littrell & Halepete, 2005).
Servant-Leadership – This is a form of leadership practiced within a workplace to give the employees and employers an opportunity to contribute to the decision-making process. Leaders in this category are known to listen to the subordinates and grant their wish (Lindquist, 2008).
Cohort – This is a generation category in which different members within a particular environment are categorized; each category is distinct from the other in terms of behavior, values, and preferences among other attributes (Lindquist, 2008).
Job Satisfaction – Level or degree to which individual business professionals of a given organization feel contented or comfortable with his or her job.
Leadership Style – This is the approach and manner in which leaders of a given direction provide direction, implement plans, and motivate the people within that given environment.
First-time customers get
15% OFF
Introduction
Arguably, leadership styles could influence satisfaction and retention of business professionals within diverse industries in business. Most Generation Xers identify with unique style of indirect communications, and any style of leadership must, therefore, consider the same. On the same note, a servant leadership style is of the essence in the retention of Generation Xers as business professionals within a given organization. This is appropriate in giving the business professionals a chance and opportunity to participate in decision making, unlike the traditional submission by Baby Boomers to the hierarchical leadership.
This chapter has given an introduction to the research in general. It has provided a background of the problem justifying a reason for conducting a survey on Leadership styles and they effect they have on Generation X, Y, and the Baby Boomers. The section has also analyzed the statement of the problem detailing the concept leading to the need for the study. It also details the purpose and significance of the study that explains why the research is necessary and how it would be necessary when results are applied in the respective fields. Definitions are also provided in this chapter to derive a deeper and better meaning of the terms used in the paper. A conceptual/Theoretical Framework is also developed to help understand the basis of the study and hypotheses developed to guide the entire paper. The section also explains the nature of the study detailing how the study would be carried out.
Related essays
Customer`s comment
30 days ago
I think there are lots of different writing services, but not all of them offer high quality academic writing. Therefore, I choose this essay papers writing provider as I am 100% sure that I get only high quality papers within the shortest terms!
Customer
Customer`s comment
8 days ago
I am so grateful that I turned to you for help with my writing. It can be tough being a non-native English speaker and trying to stay caught up with my college writing assignments that are all in English. Thanks to your marvelous examples, I have been able to piece together how to structure an essay. By following your outstanding example, I have achieved something that I did not think was possible. I owe Essays-Writer.net a lot. Thank you very much.
Customer
Customer`s comment
7 days ago
Very good paper. There were no mistakes in it. Fantastic!
Customer
Customer`s comment
21 days ago
What impressed me the most was that my writer took samples of my own writing and used those to write my term paper. It sounded like me.
Customer
Customer`s comment
20 days ago
Wow! I am very happy with this paper's quality. This is my first time to use a writing service, and I am so pleased that Essays-Writer.net was the one I used. I had heard that this was the route I should take. I have no doubt that the person who told me this was correct. You do fantastic work. Thanks so much.
Customer