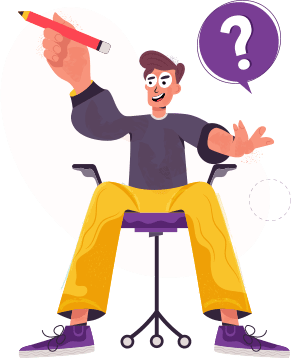 I have to write an essay, but I don't know where to start! Got same problem?
No, I know what to write!
Oh, yeah!
Fixing broken windows is a book by George Kelling and Catherine Coles. It demonstrates how controlling a disorderly behavior could help in the prevention of serious crimes in society. Kelling and Coles argued on the broken windows theory in great detail in their book, where they discussed the theory deeply relating it to crime and all the strategies, which were used to eliminate or constrain the crime from all the urban neighborhoods. Disorderly behavior was the main theme of the book as it was responsible for damaging local communities.
The book is mainly about restoring order and reducing crime. The authors presented community policing where they argued that disorder in a community could breed so many negative things like serious crime and fear for the safety of the residents.
Kelling and Coles (1996) used the analogy of the broken window so as to describe the existing relationship between crime and disorder. They proposed the crime control model, which would help in the restoration of responsibility to the communities and establishment of police mechanisms to the communities and neighborhoods. The citizens or groups from the neighborhoods were the key players in the paradigm, where they had one main common purpose which was the restoration of order and solution of problems with the neighborhoods.
The Broken Windows Theory
The criminological theory discussed in the book is the broken windows theory, which states that monitoring and maintaining the urban environments in a condition that is well ordered could help in stopping the spread of vandalism and making it develop into serious crime. This is because the fear concept is one of the most important elements in this theory, as fear is a result of the rise of disorder, which could create a social pattern that could in turn leave residents of the community affected to have a hopeless feeling and in most cases to have a feeling of disconnection. The main reason as to why the state of the urban environment can affect crime is lack of monitoring routine, conformity and social norms, signal crime, and social signaling.
In an unknown urban environment with very few people living in it, there could be social norms and routine monitoring made to be unknown as residents could just look out for signals, which are present in the environment and may end up violating of social norms, where one of the signals could be the general appearance of the area. In the broken windows theory, it is assumed that in an environment, which is well maintained and very clean, could be sent a signal portraying the area to be not the one that tolerates any sort of criminal behavior or the area is well monitored. Where, on the other hand, a poorly maintained environment, which might be full of graffiti, litter, or broken windows, could send a signal that there is no any form of monitoring in such an area and can encourage an individual to engage in criminal activities and behavior as there are little chances that the individual will be detected.
In the broken windows theory, there is thane assumption that the landscape of an environment can actually communicate with the people as it can easily transmit a criminal message to a community, which does not have any informal social control or which is not able to defend itself from any form of criminal invasion willingly. The broken window is a symbol to represent the community vulnerability and defenselessness and it shows cohesion within people. The neighborhoods which have very strong cohesion among its citizens would be able to fix all the broken windows and also be able to take full control over their own space. In the impression of a broken window, if there is any broken window, which is left unfixed, it could lead to problems in the future as it could lead to a change in the behavior of people in the community which could result in the slow deterioration of the community as a whole.
The broken windows theory gives an explanation as to how people can interact with space. This is because a community culture can easily change and deteriorate if there is some influence from people who are unwanted or people with unruly and bad behavior that may end up changing the entire landscape of the environment. This theory of crime and control sees people as shapers of their own space, where they can use policing efforts in order to remove any disorderly or unwanted people from the community. The citizens asserted control over all the public spaces through upholding high behavior standards in the neighborhoods and moved towards the prevention of crime and maintaining order.
According to my own understanding of the broken windows theory, it is just like the broken windows of a building, where if they are not repaired, they can be easily attacked by vandals who might steal anything from the building or even start living in it like squatters if the building is completely abandoned. In order to prevent the attack of the building by vandals, the windows have to be repaired in order for vandals not to break into the building and cause any damage.
The main reason as to why there are still many prevailing acts of vandalism and many broken windows in some communities is because people of the communities have ignored, as no matter how many times a window may get broken, there is the need for the community and society still invest time trying to fix a window so as to be able to keep the safe environment to live in. This negligence by the community to fix a broken window is a clear sign of the community, which lacks concern showing that the community openly accepts that type of disorder as it has given to the broken windows, which have not been repaired and fixed to show the lack of defense and vulnerability in the area.
Possible Strategies
Kelling and Coles offered strategies, which could be used in restoring order to the communities, where they were able to challenge all the modern principles of law enforcement, and where they made a suggestion that the police were supposed not to be in their cars but to walk into the neighborhoods together with civic organizations and private citizens so as to ensure that crime is controlled. Some policies, which could be employed to make the neighborhoods safer, include situational crime prevention, problem-oriented policing, and community crime prevention. The broken windows policies offered insight into what caused the crime and how the crime could be prevented and controlled.
Coles and Kelling mainly focused on the policy as a way to bring in order in the cities full of crime. They were able to provide a deeper examination on the topic, where they both were able to agree on the fact that the truth was only held in the broken windows theory. If there is an unchecked and unregulated disorderly behavior, it would show that citizens are not safe at all. There was the importance of police connecting with people as it was believed that the connection could shape their reactions towards each other as the police would not travel in their cars and where people could get the opportunity to interact with police officers, and if a police officer made a mistake, people, on the other hand, would view it as just a mere mistake but not as a form of racism or incompetence.
The 911 system was considered to be a loss of opportunity to prevent damage control and crime because it kept police officers away from people in the community as it took away the opportunity that the police could have to get intimate knowledge and important contacts, which are very valuable and could help in the prevention of crime.
The Policy Implication
The policy implication, which can be derived from this book, is that if communities should collaborate with the police so as to manage all the minor disorders, then there can be a reduced level of criminal activity in the neighborhood. These methods, which the communities can use and employ in trying to make the neighborhoods healthy, are commonly termed as broken windows policing as there is an emphasis on the minor offenses assertive enforcement which can continue to be implemented in the local communities throughout the country.
The New York City Police Department (NCPD) provided a macro policy to maintain order in the city, where officers were very assertive in the minor offenses' management, which was ignored before in the past. An increase in the enforcement of minor offenses could lead to a reduction in serious crimes in New York City. In Baltimore, Seattle, and San Francisco actors other than the police, such as private citizens, mayors, local prosecutors, and commercial enterprises took charge of helping in the restoration of order in their local communities.
Another strategy that can be used is informal social control. Measures of community policing could be used in the realization of informal social control, which could be exercised through institutions and everyday relationships. According to Kelling, vigilantes and community watchmen are the two group types which can be used in maintaining order in the community. Serious crime and disorder concepts are activities that are very complex, as the two are linked because it is extremely difficult to put an argument that all serious criminal activities are a result of physical incivilities.
Conclusion
In my own opinion, I strongly believe that the police are not able to control and prevent crime alone because their presence alone could help in controlling and preventing crime but it is not enough to make the neighborhoods safe and free from crime. The community of people should also be involved in lending a hand in preventing crime. People have the ability to protect the space that they live in and where they believe they have investments in because people will tend to have a responsibility and a sense of ownership towards the area.
I personally think that the best option would be to use community policing because their main goal is to help the community to be able to maintain an environment safe, where basic institutions are able to operate fully and effectively. These community policies have nothing to do with general tactics like favoring specific tactics, preventive control, or rapid responses to service calls.
Crime and disorder problems are not a responsibility of the police force alone but of the whole community, where the entire community should mobilize so as to come up with ways to address them in a way that is integrated. Community policing is the best way to prevent crime as it involves citizens in control as it is beneficial to the community where it is most needed. So areas that are prone to crimes may have no respect for police officers, which explains why community policy would be the best policy.
Related essays
Customer`s comment
27 days ago
Wonderful! All my expectations are exceeded!
Customer
Customer`s comment
25 days ago
I did not provide any instruction for writing my paper, just a title only! They created a perfect paper for me. That is very, very nice!
Customer
Customer`s comment
28 days ago
Even though the notice was short, the writer managed to finish it in good time.
Customer
Customer`s comment
17 days ago
Don't get me started! I could talk all day about what a great writing service Essays-Writer.net is! I could sing your praises to the rooftops! Because of you, my GPA has remained high throughout my college years, because you have always been there to give me high quality writing when I needed it most. Thank you, from the bottom of my heart. I will continue working with you, for sure.
Customer
Customer`s comment
21 days ago
My paper was perfect. Thank you so much. I will give you highest recommendations.
Customer