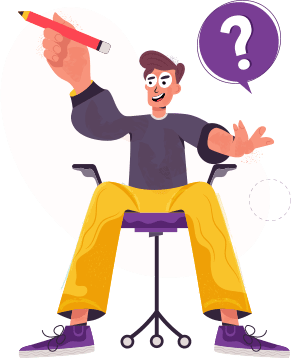 I have to write an essay, but I don't know where to start! Got same problem?
No, I know what to write!
Oh, yeah!
Book Review on Hot, Flat, and Crowded
The book that was chosen for this report is Thomas Friedman's bestseller Hot, Flat, and Crowed. The slogan of the book says, "Why we need a green revolution – and how it can renew America." Those words help understand the main idea of the book and what it discusses. The author combined his deep knowledge on the topic with a fresh look at the problem of climate change and expanding competition for the resources of energy. Friedman analyzes the current situation and builds a forecast for America on "the global future". According to the author, the best way to resume the United States' economic status in the world is to invest in the clean energy and green technology industries. He also presents an ambitious strategy for the US called "Geo-Greenism". The main idea of this term is that people have to not only save the planet from overheating, but also try to make the whole of America richer, healthier, more productive, innovative, and secure. Friedman's solutions and explanations are all based on three main problems – global warming, globalization, and population growth. The title of the book derives from these issues respectively – Hot, Flat, and Crowded.
In the first chapter, Friedman concisely explains that the U.S. is wasting time on arguing instead of resolving the problems. Earlier, the grasshopper generation or the generation of our grandparents relied on good work ethics and stayed accountable for their behaviors. However, the current generations want to work less and borrow more money than they cannot payback. This is the key reason for the failure of the economy. Friedman later claims that for Americans to take the position of a world leader again, clean power and energy-efficient systems are critical. He also explains that while the planet becomes hotter, crowded, and flat, people continue raising their demands for scarce resources. He presents the statistics of the future energy consumption related to trash productions to show how much America is responsible for the Earth and its current condition. If people treated ecological and environment more responsibly, the nation and world would face a significant ecological change.
You can buy book review writing on this or any other topic at our service!
In the following chapters, the author makes focuses on the problem of biodiversity loss and climate change. As people get more immoral and selfish with nature, they start requesting natural resources non-stop. Globalization is a major force that causes these two problems. People need to demand cleaner energy; as more policies, tax incentives, and government regulations are involved, the big companies can work harder in search of the relied energy that fits the public and government's demands. No less important are the strategies of global preservation. What needs to be preserved are natural sources, educational, and financial components. Then the author mentions Communism in China and that America could become more like China for at least a day. In China, government policies are applied within a few years thanks to the fast communist process. Opposite to that, in the US, the regulations are implemented in decades.
In the last chapter, Friedman emphasizes the points that Americans need to modify their behaviors to make a difference in the Energy-Climate Era: "It is much more important to change your leaders than your lightbulbs" (Friedman, 2009, p. 397). Friedman explains that while individuals are essential in the process of changing, the leaders play a more important since they have authority. He points to the Civil Rights Movement saying that "it was the laws that ultimately changed the behavior and consciousness of tens of millions of people" (Friedman, 2009, p. 398).
First-time customers get
15% OFF
The author uses concise explanations and examples to make his points very clear and persuasive. I agree with the majority of his views and statements. Climate change, biodiversity loss, population growth, and globalization are the main factors that contribute to the Energy-Climate Era. Americans should stand out of the crowd and lead the world to start the green revolution. The title of this book uses three words – hot, flat, and crowded – to cover the themes; such a technique is very unique and effectively attracts the readers' attention. This is the only book that I had ever read that borrows something beneficial from a communist country. I strongly agree with the author's point on how a fast communist process can effectively organize the nation in a short time while a democratic process slows down the implementation of government regulations. Overall, the book is worthy to read and comprehend.
Of three worldviews Hot, Flat, and Crowded can be analyzed in terms of the NEP ("New Ecological Paradigm"). Friedman is concerned mostly with the ecological aspect of the process of globalization. In his book, he often mentions the issue of irrational usage of energy sources, climate change, and biodiversity. All those terms are reasons for the global warming process, and they have a mostly negative effect on the ecological conditions of the Earth. One of the determining factors of the New Ecological Paradigm is that people are close to other species and it is important to understand how we all are interdependent in the global system (Buttel, 1987, p. 470). About this, Friedman mentions a bunch of times how people's behavior is important for the ecosystem of a whole world. The next factor of the NEP states that people's actions have many unintended consequences (Buttel, 1987, p. 470). This is shown in the book and explained that people worry about their environment so much that they do not see how they affect the actual ecological conditions of the earth. The third aspect is human dependence on the finite biophysical environment, which restrains human affairs. This aspect is also clearly seen in the book as the author says many times that energy sources are non-renewable; thus, people have to rethink the way they use those sources. In addition, the last factor states that environmental laws cannot be repealed.
The ethical checklist of eTA includes nine positions each of which represents a unit in the stage of technology development. Friedman's book touches on several of those positions, but two of them are explained in the book specifically: control, influence, and power (Palm & Hansson, 2006, p. 552), and impact on human values (Palm & Hansson, 2006, p. 554). It is clear that the book focuses on the process of global warming, and the use of energy resources is one of the most determining factors in that process. Therefore, such problems as control of energy usage, its influence on the ecological conditions of the earth, and the power spent in the result are the major problems discussed in the book. They are also the most influential factors that define whether the planet will keep getting warmer or not. From the ethical perspective, those factors are what people have to pay attention to in the first place and what has to be their priority. The next position in the checklist is the impact on human values. It means that technological development, which in recent years has increased exponentially, negatively affected human values through the changes in the way of living, the way of understanding each other, and moral principles. Such important things as ecology, health, and morality were shifted to the second plan and people concentrated more on the development. Meanwhile, while people forgot to care about each other privately and globally, the planet continues changing and those changes are not close to good ones. Thus, the problem hides in people's selfishness because when we live in a moment and are not aware of what our egoism might result in, we ignore those outcomes and even encourage them. Naturally, to mitigate the negative impact of such people's way of living, they have to stop thinking only about themselves and living in the moment, but instead direct at least some part of their power, attention, and activity to the preservation of natural treasures. Specifically, people have to use more restorative energy resources and increase the Earth's greenery. In addition, people have to revise the daily amount of energy they are spending and try to limit it properly. Finally, we have to be aware of what are our true values and correct them if it is needed so that we will be able to become better people. By taking care of our planet, we show how we care for each other and our future.
Conclusion
This book is recommended to others since it is very informative and comprehensive. The content of this book is organized. The author uses three terms – hot, flat, and crowded, as his guideline and successfully develops a well-written book. Hot, Flat, and Crowded is an example of how certain factors can affect the economy and how the United States can overcome this to rise to the top again. Since the book has a total of seventeen chapters, I encourage other readers to take notes while reading because there is a massive amount of information and references that the author used and explained. Thomas Friedman has written many other books that are related to this book, and I will continue reading in my spare time.
Free formatting
Free revision (within 2 days)
Free title page
Free bibliography
Free outline (on request)
Free email delivery
Free formatting
We Guarantee
Quality research and writing
BA, MA and PhD degree writers
Complete confidentiality
No hidden charges
Never resold works
Complete authenticity
24/7/365 Customer Support
Paper Format
12pt. Times New Roman
Double-spaced/Single-spaced papers
1inch margins
Any citation style
Fully referenced papers
Up-to-date sources
Related essays
Customer`s comment
8 days ago
Thank you for your care of my essay writing assignment. I have received a wonderful paper. It is amazing!
Customer
Customer`s comment
7 days ago
You just wrote another excellent paper for me. I knew that you would. You always do. Essays-Writer.net is the one company I can count on when it comes to quality writing and reliable customer service. Best wishes!
Customer
Customer`s comment
19 days ago
The service is great and the writers are perfect here. You have helped me again with composing a great essay and delivering it in time!
Customer
Customer`s comment
27 days ago
I am very fortunate to have found Essays-Writer.net. My paper was completed well ahead of schedule and was written exceptionally well. I cannot thank writer # 1119 enough! The paper was precisely as I wanted. I will definitely be a long-term customer. Thanks again!
Customer
Customer`s comment
16 days ago
your service is good enough for me! Is it possible to get some discounts at your website? It would be nice to get some special offers or free papers from you. Thanks!
Customer