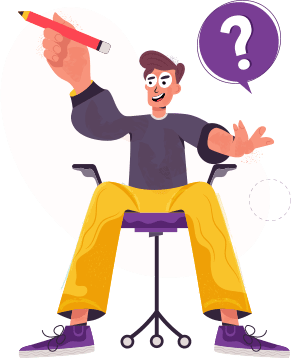 I have to write an essay, but I don't know where to start! Got same problem?
No, I know what to write!
Oh, yeah!
The Plot
The plot of the short story, A Rose for Emily revolves around her life wherein an account of events is given to depicting the setting of Emily's neighborhood and the way of life. It is apparent that Emily undergoes a strenuous upbringing which leads to the adoption of an absurd behavior that is irrelevant in modern times. The narrator of the story tells of Emily's background wherein she and her father from the Southern aristocracy that suffered defeat during the Civil War are in financial crises.
In fact, Emily and her father are the only remnants from their clan, but they continue to live in the past, which is rather an archaic way of living in comparison to the contemporary lifestyle. Emily holds such a firm position regarding the status of her perceived suitor and she would accept no one of less than her own set standards (Faulkner).
Consequently, her father succumbs to death before she is married. However, the news of her father's death has an overwhelming effect on Emily to the point that it is entirely unacceptable to her. In actual fact, she holds into her disbelief and denial of her father's demise for three consecutive days. The community apprehends how much Emily is devastated but adopts the assumption that Emily's behavior is purely a matter of grieving for her beloved father.
Nonetheless, Emily struggles a great deal to come to terms with her father's death and accept the fact that her father is no longer part of her life. Thus, her behavior is adversely affected, which leads her to a deplorable life that renders incompatible with the rest of the community members. The body of her bereaved father remained unburied, and she could let anyone in to help with the disposal of the body.
Consequently, the body began to rot, and a strong odor began emanating from her house to the extent that it rendered the entire neighborhood unbearable. The city council got involved settling the issue and poured lime around Emily's house late at night, in order to counter the awful smell. Emily had a form of sexual attraction to dead bodies; thus she never buried the body (Ruthmann).
The Character of Emily
Emily is outstandingly a classic character who deliberately limits access to her house by the members of her residence to conceal her actual identity. In fact, her mental state is quite disturbed as evidenced by her behavior. Precisely, her way of life is an apparent proposition of her mind, a dark, shuttered hopeless mental state. Emily remains a silent figure hence the entire town is exceedingly curious about her and her residence.
In actual fact, she is a stereotype of the southern egocentric tragedy. The experiences of life corner her to a personal sense of conduct and law such that she is opposed to the demands of modern life. For instance, the death of her father rendered her a poor orphan with no material wealth whatsoever. Consequently, she could not support herself, let alone paying her taxes. Thus, she made an arrangement with the town administration to support her indirectly in an informal manner that relieved her of the burden of paying taxes in a pretense of payback for her father by the administration.
She defies law exceedingly stubborn upon confrontation by the new administration who refutes the arrangement to have her avoid paying taxes. In essence, she asks them to seek a solution to the matter that is long gone, dead. Her arrogance is quite strong, and she opposes the law in entirety. For example, she declined to have a mailbox fixed to her house when the mail service came into place. Her disregard for the law is an indication of her mental disturbance and lack of peace of mind given her loss and treatment by the bereaved father. She is extensively frustrated and cannot put her life in a good shape. Emily's state of mind is such that no stress is acceptable, and she cannot bear a loss no matter the circumstances (Faulkner).
The Relationship with Homer Barron
Emily is typically a hereditary responsibility left by the past administration whose time and sense are apparently archaic. She is arguably a monument of the past, who is ever pitied but often inferior in a way on how she pays no mere consideration of others or the law, including subsequent consequences. The gossip by the inhabitants of the town about her speculates on a prospective relationship wherein Emily is involved with a suitor by the name Homer Barron. The relationship is uncertain given that Homer Barron is not a marriage proponent, and Emily's standards for a suitor are way above what Barron's status is; thus marriage is not foreseeable.
Nonetheless, Emily's psychological disturbance led to her ego and standards change. The attempt by her cousins to have her quit the relationship with Homer Barron is unsuccessful for they do not even get a welcome from her. Homer Barron is a pleasant Northern laborer of a low social class hence his involvement with Emily comes as a surprise to the community given the standards, for which Emily was known. The involvement of her cousins in support of this relationship is an initiative of the community who is concerned about her oblivious psychological problem. Emily's problem escalates, and she is sighted buying arsenic which she does stubbornly without giving a reason as to why she needed it.
She leaves the neighbor in utter gossip thinking she had contemplated committing suicide. In fact, the link between her and Homer Barron seems strong, and their relationship is seemingly solidified. An eye witness confessed to having sighted Homer Barron return to Emily's house, and that is the last time he was seen. Homer Barron's attempt to abandon Emily is unbearable for her, and she stops him from abandoning her by killing him (Shmoop University Inc).
Emily is divested for not having what she deems was the ideal life for her. She has a psychological state that is driven by personal will and personal conduct regardless of the law or situation. Thus, the homicide of Homer Barron is no surprise. She is a tragic character who endeavors to turn things around to fit her own needs and desperations. Although she is unstable, she has a firm behavior whose pattern reveals a psychological problematic line of actions.
The eventful life that she leads, especially in love affairs, suggests a strong unwavering desire to control and do so through a deeply personal approach. She is possessive, and her relationship with Homer Baron does her no good since she arrives into extreme control wherein Homer Barron is no more in control of himself but is a mere irresponsive entity subdued by her.
Her encounter with Homer Barron illustrates necrophilia through her intents on bonding with entities under her full control with no resistance at all. This is evident in her father's death; she controls Mr. Grierson by temporarily refusing to dispose of his body. Later, this controlling behavior leads to Homer Barron's demise, although he is her object of affection. Emily is keen on controlling Homer Barron, but she lacks traditional means of controlling him thus takes his life as the ultimate mean to exercise complete power over him (Faulkner).
The Core Motive
The core motive behind Emily's murderous behavior and southern gothic grotesque is understated aggression. She has to put up with the disillusionment since her search for a suitor of a standard proved hard to come true. Furthermore, her poor financial conditions that she revealed after her father left her made her feel like a loser to the point that she would do tragic things in a pursuit to have control of her life and more so in her favor.
Her firm resistance to change is driven by the motive for personal perseveration, as well as elevation since she is convinced she deserves the best life with no shortcoming whatsoever. This perception comes from the drawbacks of her family fallen fortunes, which came upon the abolishment of the slave trade in the South. This perception deters to the point that the decline to have any suitor below her standards marry her to render her a miserable and psychologically unstable condition (since chances of finding a well to do suitor in the future became apparently slim), although she worked hard to avert this shortcoming.
The death of Emily is somewhat a new twist of events, in which she experiments and executes the extremes that she had never experienced before, thanks to her father. In fact, her decision to settle for Homer Barron as a suitor was to gratify her need to be in control and possession of an affectionate partner; however, she becomes obsessed with possessing the person rather than loving him hence resulting in tragic exaggeration (Ruthmann).
Related essays
Customer`s comment
8 days ago
The writer understood my instructions exactly, and knew exactly what to do. I am very pleased with his writing. Thank you!
Customer
Customer`s comment
25 days ago
Now I know where to go when I need an excellent paper written on a short notice. I am very happy with the paper your writers just produced for me. It was absolutely perfect. Please thank the ones who handled my order and let them know that I will definitely do business with Essays-Writer.net again.
Customer
Customer`s comment
3 days ago
People should know about such a great essay site. I will broadcast it!
Customer
Customer`s comment
6 days ago
You just wrote another excellent paper for me. I knew that you would. You always do. Essays-Writer.net is the one company I can count on when it comes to quality writing and reliable customer service. Best wishes!
Customer
Customer`s comment
5 days ago
I was happy with the two essays that your writers did for me. Even though the subject matter was quite dense, they managed to come up with high quality work. This has been my experience with Essays-Writer.net, over the long haul. Each and every time I have needed a high quality paper, you have come through with outstanding writing examples for me. I am pleased to recommend your writing service to my friends and colleagues.
Customer