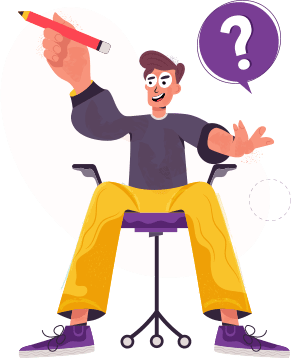 I have to write an essay, but I don't know where to start! Got same problem?
No, I know what to write!
Oh, yeah!
BP's Marketing Strategy and Marketing Mix
Factors that British Petroleum will be considered in determining its current marketing strategy and marketing mix in the process of entry into the South Korean market are numerous and crucial to all its undertakings. The current section evaluates the factors that BP has to be considered in determining its current market strategies in the process of entry into the South Korean market.
BP is a multinational corporation that is operating in different and complex economic, political, cultural, and social environments. It mandates BP always to improve and make, upon need, numerous adjustments to develop its market strategies (Meldrum & McDonald 2007). With BP's entry into the South Korean market, new conditions are created especially in operation. Such conditions mostly affect the positioning and strategic decision-making of the company. BP needs to be extremely flexible to withstand the environmental changes and overcome their competition. It occurs especially with the consideration that the South Korean market is considered to be an improving market (Bamberg 2009). The South Korean market is also changing to stand out from the other Asian countries and attract more investors as a way to fight competition. Some factors to consider in choosing the market include:
Changing and Dynamic Environment
BP is the third-largest energy producing company in the world, taking into consideration its revenue size. The South Korean market can be considered as a changing and dynamic environment with all the new changes and policies being affected on investments. South Korea is trying its best to stand out from the other Asian countries and develop the best investment hub for both local and foreign investors (Bamberg 2009). It has resulted in numerous changes in the South Korean market and without proper knowledge of these changes any investors will be in great trouble. Before BP determines its current market strategy in entering the South Korean market, a PESTEL analysis of the South Korean market will be extremely useful to highlight the key factors (BP 2001).
Energy plays a central role in every developing economy and, in this case, especially in South Korea. Some recent events in the global and the South Korean markets have shown a sharp reminder of the role played by energy. The lack of geopolitical stability between the North and the South Korean countries is a great disadvantage for the geopolitical stability of South Korea (BP 2001).
Geopolitical instability in South Korea can prove to have an adverse effect and affect the volatility in the energy market. BP always attempts to hedge all the political risk by partnering or making deals with the government in most markets that experience some geopolitical instability. It has always worked for the company. However, in the South Korean market, the risk involved with geopolitical instability is quite low (BP 2001).
Changes and inflation that affect the United States dollar also should be considered carefully. Crude oil is known to change its prices due to the fluctuation of the United States dollar. There has been some fluctuation of the United States dollar concerning the Korean Won. Such change has not been significant, but an analysis of this fluctuation has to be undertaken by BP (Meldrum & McDonald 2007).
The energy consumption by South Korea is of great importance. Due to the high population growth of South Korea, energy consumption is also expected to grow. Such change must be expected and prepared by BP Company. Every individual contends with a producer of goods and services that can provide sufficient quantity to the customer whenever the need arises (BP 2001). A changing environment is also dictated by the technological change that is underway in the specific market. South Korea is known to be a country with advanced technology and numerous industries. They are also expected to grow with the energy demand.
South Korea is known to be a dynamic market, especially when laws and regulations affecting foreign and local investors are concerned. BP has had a series and a history of legal arguments with different governments and some non-governmental organizations (BP 2011). Many of BP's actions, especially in the new and foreign markets, have been facing some unprecedented scrutiny. Such actions have had a reputation of ethical and legal violations that have portrayed a bad image of BP as only a profit maker. Even though BP has made numerous changes to avoid these situations, the South Korean market will prove to be quite a disadvantage to BP if they tend to violate any regulation or law (BP 2011).
The Company's Strategic Position
First-time customers get
15% OFF
BP should conduct a stakeholder analysis in trying to detect any recent and new changes in the attitude of BP. It should be done before determining the market strategy while the South Korean market entry. BP's stakeholders are considered to be the governments, suppliers, the press, customers, ecological organizations, alliance partners, employees, the public, and the shareholders of South Korea. These stakeholders will determine the market strategy that BP undertakes (BP 2011). The stakeholders will determine the success and failure of the market strategy chosen by BP. BP should focus on building a strong and long-term relationship with the South Korean government to avoid restrictions, limitations, and political risks. Customers will be interested in BP due to growing energy consumption patterns. The ecological organizations and the public will create a good company image.
Options on Future Strategies
While considering the future challenges that South Korea may face, BP will be able to determine the energy consumption by South Korea in the future (BP 2011). In addition, the company will have a chance to evaluate the problems and try to solve them early enough without affecting its operation. It will create a well-known market trend with little changes affecting the company and the country in general. BP should have numerous options in its future strategies. Room for more market strategies should also be available in situations where the company will be forced to make changes in its strategies. With the entry of BP into South Korea, the need for more and diverse marketer strategies may be required. An option for more strategies may be of great use, as the market will change (Brigham & Ehrhardt 2010).
Factors that BP will have considered in determining its current market mix for the South Korean Market
Developing and embracing the right marketing mix is quite crucial to any business's success. Before BP determines its marketing mix, it must first identify its overall goal or its market strategy (Brigham & Ehrhardt 2010). Then BP should have a target audience, which, in this case, will be South Korea. A good marketing mix that suits BP and its entry plans into South Korea will mainly be attributed to the four Ps. They include:
Promotion
Place
Price
Product
Product Perspective
BP will have to consider the element of the product that will be more noticeable in the South Korean market. The most common items will be BP's products, product brand, and the company image. BP brands are intended to identify BP's products to the South Korean market and differentiate them from the already existing but similar energy products. BP's corporate brand will provide the South Korean consumer with expectations of a high-quality product that is delivered by the company (Brigham & Ehrhardt 2010). It will prove to be quite beneficial to BP, as it will be considered a new foreign company trying to set a strong base in South Korea. BP should try to offer after-sales service to most of their products, for example, installation of solar panels and servicing. The after-sale service improves the company image and attracts more customers to its products. In addition, after-sale service develops an assurance notion in the customer's mind. Warranty, which is part of the sales support service, can also increase the sales demand for any product (Bright 2011). With several other energy-producing firms in South Korea, BP will have to distinguish itself from the competition that will be already waiting, the after-sales and sales support service will be extremely crucial in fighting competition.
Place Perspective
BP should set up distribution channels to primarily undertake a set of economic functions in South Korea and bridge the gap between their production points to the consumers. BP production may not necessarily be in South Korea, but it does not dictate that BP will not enter the South Korean market. Through the distribution of BP's product in South Korea, BP can market its product while also analyzing the market trend (Bright 2011). A good distribution channel should be determined to increase the company's market and enter the new South Korean market. BP will be tasked with providing its product to the customer in the Korean market whenever the need arises.
The place or location that BP will obtain in the South Korean market will have to work to its business advantage. There may be a need for BP's company presence in South Korea. In other situations, there may be no need for BP's presence in South Korea. The placement of the company will be determined by the need or market demand. It is quite crucial when determining the marketing mix of BP before entering the South Korean market (Bright 2011).
Price Perspective
The perception by consumers regarding the quality of any product is in a series of informational inputs that are concerned with set criteria established to judge the product. When much of this expected information is not available, customers tend to use the price and brand quality to make their final judgment (Bright 2011). The prices on all BP's products will determine and reflect the competitive position while indicating the products, innovativeness, quality, and benefit towards the consumers. Most consumers tend to know all the prices of similar products that are competing. Through the price and taste, a consumer makes their final judgment on the product (Business & Leadership 2011).
The prices on all BP's products should be ensured that they are profitable to the company. BP's product prices should be subsidy-free while still being sustainable to be stable and survive any competition in the energy industry. BP may result in the traditional pricing approach on a line of products that focuses on the company obtaining an optimal price solution for all their multiproduct companies (Business & Leadership 2011). Such an approach will require information on demand and cost in the South Korean market.
Promotion Perspective
The company will have to constantly promote its product in the new South Korean market. A new product needs to be promoted effectively to set a base on a new market. Advertising and promotion help the company to sell its product and create market awareness of new products (Business & Leadership 2011).
Preferable Marketing Mix
The most crucial factor that should be considered in determining the marketing mix should be the product. The product will set and determine BP's image in South Korea. If BP's product will be of high quality and available to the South Korean consumer at all times, then BP will be considered a reputable and strong company (Mauer & Tinsley 2010). The main contact between BP Company and the South Korean consumers is in the transfer of the product. A good product will make the best preferable factor in determining the current marketing mix (Business & Leadership 2011).
The current marketing strategy and marketing mix that BP is undertaking in its home front in the UK is also based on the product. BP has diversified its product in the UK by providing a wide range of energy products to its consumers. Through their products, BP has received a positive brand image and a wide customer appreciation. Product as a marketing mix has proved to be quite beneficial and it can be translated into the entry of South Korea (Griffin 2006).
Factors to Consider In the Home Market and South Korea
BP's home market in the United Kingdom is quite similar to the new South Korean market. Both markets are considered to be in developing nations that have high potential in their industrial and economic fields (Griffin 2006). High expectations are connected with both markets and the availability of consumers is quite predefined. The South Korean market as well as the UK market contains a huge number of consumers and the need for quality and available products predefine them. Such similarities help in the application of the above factors and make success possible (Mauer & Tinsley 2010).
Free formatting
Free revision (within 2 days)
Free title page
Free bibliography
Free outline (on request)
Free email delivery
Free formatting
We Guarantee
Quality research and writing
BA, MA and PhD degree writers
Complete confidentiality
No hidden charges
Never resold works
Complete authenticity
24/7/365 Customer Support
Paper Format
12pt. Times New Roman
Double-spaced/Single-spaced papers
1inch margins
Any citation style
Fully referenced papers
Up-to-date sources
Related essays
Customer`s comment
8 days ago
To Whom it May Concern, This is my third time using Essays-Writer.net and again, I received an A+ worthy paper. You guys are a treasure trove of writing resources! I will recommend you to other students whom I know need writing help. Thank you so much.
Customer
Customer`s comment
6 days ago
The service is great and the writers are perfect here. You have helped me again with composing a great essay and delivering it in time!
Customer
Customer`s comment
12 days ago
Your writing service is outstanding! Thank you for the paper on European History after 1940! I am not a good history student. I find the subject very dry and boring and I just couldn't get into writing about it. I made a number of failed attempts before I finally went online and read up on which writing services were which. By far, Essays-Writer.net got the best reviews, and now I understand why. Your customer service department is comprised of real professionals who really understand what it means to help. Your writers are excellent and easy to work with, and your work is fully guaranteed. Of course, my paper was so perfect that I didn't have to use the guarantee, but just the fact that you offer such iron clad guarantees tells me that you are a trustworthy writing service. I am so pleased to have found you. I will never use any other. Why should I? It just doesn't get better than Essays-Writer.net!
Customer
Customer`s comment
30 days ago
My experience with this service is great. I am going to continue my cooperation with you. I have to write lots of papers every semester. Therefore, I want you to assign the best writers to my orders.
Customer
Customer`s comment
14 days ago
Dear Essays-Writer.net, You handled my rush order beautifully. I am still amazed by the quality of the term paper, because your writers didn't have a whole lot of time to write it. Still, they did a great job and I'm happy that I chose Essays-Writer.net. Thank you for taking care of this in such an eloquent way.
Customer