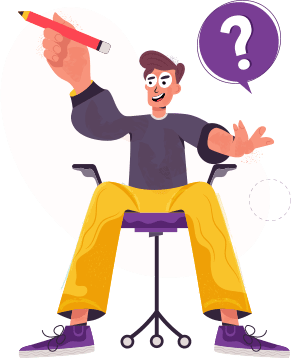 I have to write an essay, but I don't know where to start! Got same problem?
No, I know what to write!
Oh, yeah!
Introduction
This book is intended to cover in a detailed way all the various aspects of energy trading from the most macro to the most micro. Every topic gives a chance to analyze many aspects of the business in depth to provide support to energy trading analysts as well as try to bridge the worlds of practitioners and academic research. For the summary to be at the cutting edge of every topic discussed, technical language could not be avoided in this review.
Brief Summary
Energy trading in particular is not pure science but rather a complex mix of scientific techniques and emotional behaviors. This review critically revises all the potential trading approaches that can result in profits in the energy sector. Edwards in this book condenses his combined professional experience in the field, covering quantitative analysis, trading, and risk management as well as the managerial aspects of the energy trading business.
Critical Assessment
The book seeks to answer fundamental questions like why is electricity, natural gas, coal, oil, the solar, wind, and nuclear energy trading different from any other trading business. It also highlights some of the differences. Readers will gain knowledge on if energy markets are efficient markets or if inefficiencies allow for additional profits. For traders and key players in this market, the book highlights how to structure an energy trading business to maximize the probability of being successful. The book brings into perspective the risk management strategies involved in energy trading and how to mitigate those risks.
The first chapter offers an introduction to the energy market and a brief but detailed summary of energy trading. The chapter details that the energy market is a compilation of interconnected businesses whose major aim is to deliver electricity and heating fuel to consumers. One business model cannot run the entire energy market because it is fragmented in nature. The book brings a new outlook to decision-makers that they need to understand how the entire market of energy trading fits together.
Readers can articulate from the book that apart from being a major industry that drives the economy of countries, energy has also become a major player in the financial market as a result of its deregulation. Fusaro & Vasey (2011) supports this argument by saying that energy is the place for the funds to be, as drivers of hedge fund performance are always returning on investment. Unlike the stock or bond market, the author of this book says that the energy spot and forward markets are not closely linked. This is on the basis that it is not possible to buy electricity at one point in time, store it and deliver it at a later point in time.
The presentation of the chapter on natural gas is an important part of this book. This is on the basis that the natural gas market is one of the largest, most established energy markets. Simkins & Russell (2013) share the same sentiments when they say that 54% of all United States households use natural gas as the main heating fuel. The chapter reviews the price, supply, and demand of natural gas about how to make a better investment in this area. Energy traders can understand that the forward and spot markets for natural gas are distinct from one another.
The author offers insights into that the electrical trading market is unique among trading markets because its final product is a steady supply of electricity. Edwards helps the readers to understand the physical constraints of power generation which is indeed essential to understanding the electricity trading market. The most important features highlighted in this chapter include electricity pricing and trading, causes of electrical demand, transmission and distribution, and the major regional power markets.  As traders in energy markets, they can understand that supply and demand of electricity must be matched continuously. Edwards (2009) noted that estimating the average electricity demand is a fundamental feature of both the physical and financial energy markets. Readers can gain knowledge that while trading electricity in the energy markets, the real-time market is used for balancing short-term fluctuations and unexpected demand (Edwards, 2009).
The book helps readers to analyze crude oil as the most traded commodity in the world. Gillespie & Henry (1995) in this view noted that as global energy demand continues to increase the international supply will be particularly important in oil exploration, energy trading, and marketing. The book cautions that traders should however understand that the prices for refined petroleum products are regional and that they are highly dependent on local supply and demand. In addition, the book brings forth the perspective that the impact of crude oil trading is so pervasive that every energy trader needs to have a solid understanding of the oil market.
First-time customers get
15% OFF
Compared to natural gas and coal, the book outlines that crude oil is an important aspect of the energy trade because the global impact of oil trading exceeds its value to the energy market (Sadrinna, 2010). This chapter is very important because energy traders need to have a reasonable understanding of the crude oil market because of its global significance. Sadrinna (2010) says that petroleum trading has seen a massive growth rate in the 1990s due to banks and trading firms entering the market. The book will help readers and more importantly industry participants to gain knowledge of specific price risks associated with oil trading (Edwards, 2009).
While coal is essential in electrical generation, it can be noted from the book that coal is not a heavily traded financial product in the energy markets. Electrical power plants and coal mining companies are often located close together. As a result, there are relatively few people buying or selling coal on the open market. Coal is not a heavily traded financial product. Emission markets tackled enlightens more about the government initiatives to reduce the risk of global climate change that has had a profound impact on the energy market. This section is important for energy traders because they can understand how emission trading markets are used by governments to achieve their environmental goals (Fabozzi, Fuss & Kaiser, 2008).
Pollution can not be overlooked in energy market trading. This factor limits the utilization of some methods of energy production. However, some scholars say that there is much more exchange trading on energy options because American calendar spread options and average price options have grown more popular during the last few years (Fabozzi, Fuss & Kaiser, 2008).
In energy trading, correlation plays a key role in relating how two assets are closely related to each other. Energy traders must understand the concepts of volatility and correlation. The book details that financial options facilitate the process of buying and selling. The Options section is an important part of this book because they are used in a variety of trading strategies, risk management, and modeling energy investments. The call option refers to the right to buy while the put option refers to the right to sell.
Energy traders use statistics to describe things to other traders. This section explores how statistics is used by traders to analyze prices and convey the results at the same time. Spread options are widely used in the energy markets. According to Edwards spread option is used to price a large variety of physical energy deals. The wide use of spread options in energy market trading culminates from the nature of the market. This goes hand in hand with the need to move energy from one location to another, store it, and convert it from one form to another. From an analytical point of view, Eydeland & Wolyniec (2003) says that since it is not possible to trade the spread options, understanding the behavior of correlation is useful from the hedging perspective.
The electricity models chapter examines the supply and demand forces of electricity and their impact on prices and trade volumes. Edwards looks at this section in the context of consumer demand and how regions have stable baseline demand for electricity. He further details electricity supply in the context of how power plants operate each day selected. The author uses spatial load forecasting to determine the electricity demand. On the other hand, the book details how a generation stack is used to forecast the supply of electricity.
In the energy trading and investing chapter, Edwards analyses the importance of understanding tolling agreements. Chung (2005) says that tolling agreements are important to energy marketers to maximize revenue for the assets a company owns. Based on the tolling agreement, Fogarty & Lamb (2012) argues that the project receives a fixed payment whether or not it dispatches, and fuel and operating expense is a pass-through cost to the off-taker. Edwards highlights that the challenge for a power trader is that he does not know what his exposure will be over the life of the hedge.
The book analyses the importance of putting wheeling power into consideration before trading or investing in energy markets. This subtopic is fundamental because the cost of electrical power depends on both generation and transmission costs. From a financial perspective, Edwards argues that wheeling is important because it allows traders to buy an option based on the construction costs of the equipment rather than on the financial value of the option. Solar and wind energy according to the author are promising sources of renewable energy. However, these two sources of energy are not traded in the energy markets.
Risk management in energy trading and investing is an important feature of this book.  This is because today, the management of price risk is the center of attention for the majority of energy producers, traders, and consumers around the world (James &. Fusaro, 2011)The importance of risk management in this book is on the basis that energy trading is not just of interest to energy traders only but a very wide range of other professionals engaged in the business such as energy analysts, risk managers, and energy trading managers (Fiorenzani, Ravelli & Edoli, 2011). The book critically analyzes how to create a meaningful, high-level summary of trading risk without going into a lot of detail in energy trading. In this section, important aspects such as value at risk and an analysis of P& L volatility are described. Through VAR described in this book, traders can adequately determine the size of their investment, the amount of money they have at risk, and the size of financial exposure (Fiorenzani, Ravelli & Edoli, 2011).
The trading markets chapter introduces the various financial concepts related to trading and investing. The author in this context says that future prices in these markets are linked to current prices by the ability to buy a product today and store it for future delivery. Players in this market must understand that many concepts developed for other financial markets like dynamic hedging and risk management have to be modified to take into account the inability to aggregate risks among energy products at different locations and delivery dates (James &. Fusaro, 2011).
The presentation of model risk in this book is tailor-made for energy markets. The section tackles important aspects of risk models, pricing models, and asset valuation models. Another important area in this book is counterparty credit risk. This chapter helps traders to understand the magnitude and probability of danger inherent in energy trade contractual agreements.
Conclusion
In conclusion, the book is comprehensive in setting out for the reader all the relevant problems connected with an energy trading business. In major issues, firm solutions to problems have been provided. Despite the highly theoretical nature of the topics, the book offers insights into organizational, capital, and risk management aspects of energy trading. The book also brings about the relevance of quantitative modeling to energy trading. With many factual examples and numerical schemes for practical implementation, the book provides helpful insights for readership in both academia and industry.
Related essays
Customer`s comment
4 days ago
I am very pleased with perfectly completed "Formal Report". The final draft satisfied me a lot. Thank you writer #3245! You are a great professional!
Customer
Customer`s comment
14 days ago
Very good paper. There were no mistakes in it. Fantastic!
Customer
Customer`s comment
20 days ago
The writer who produced my essay on European History did a fabulous job! A million thanks for creating such a masterpiece for me. The essay is just what I wanted.
Customer
Customer`s comment
30 days ago
You just wrote another excellent paper for me. I knew that you would. You always do. Essays-Writer.net is the one company I can count on when it comes to quality writing and reliable customer service. Best wishes!
Customer
Customer`s comment
8 days ago
I gave a writer a very short time frame, but he/she coped with my assignment very fast and I received it in time!
Customer