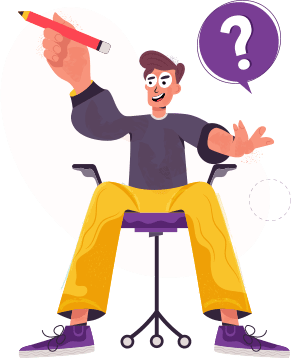 I have to write an essay, but I don't know where to start! Got same problem?
No, I know what to write!
Oh, yeah!
A Man Who Returned Mr. Nguyen Triet Story
"Nothing is impossible" is well-known truth and there are a lot of stories in this category. Mr. Triet's story can be referred to as such a category. He did an impossible thing.
Here's the story. After the liberation in 1975, Vietnam developed its economy and did it quite well. There was a small and less competitive market and the people who were engaged in business hadn't had many troubles. They appeared when in 2007 Vietnam officially became a member of WTO and a new open door policy changed the Vietnamese market where local businessmen were trying to win their share in the sun. In the 90s of the 20th century, instant noodles have become a familiar product in Vietnam, especially Miliket had got great popularity until the new economy made it difficult to develop further. Miliket faced disintegrating danger so it was equitized and sold to Vietnam Tobacco Cooperation. It inherited a deteriorating company with a very small possibility of survival.
Mr. Nguyen Triet, a member of a board in the Tobacco Cooperation, was assigned to run Miliket and counsel it. It was a perfect idea to establish this duty since he was a former director of Saigon Tobacco Manufactory for over 5 years he had many experiences in the business. Now he was also a chairman of administration of 2 other subsidiaries, such as Long An, VPM, and Saigon Tobacco Manufactory at the same time.
First-time customers get
15% OFF
Under his management, 3 companies were brought from losses to profit and especially Miliket. His experience, professional ethic in ruling the companies, and enthusiasm gave him a great chance to become a famous person because of the growing popularity of his companies. What about Miliket Mr. Triet ever tried to expand the territory of consumption and increase the sales volume which led the company to profit and raised it over business rivals. After Miliket lost the market in Ho Chi Minh City there were expanding the market to rural areas such as western and central Vietnam. Also, he made automation of production: equipping more and more machines to increase the quality and quantity of production. But there was not the only innovation because new goods were introduced: New Milione – Pho noodle, Milily – noodle in a plastic cup, and Vegetarian noodle besides traditional Miliket – was known as paper package plain instant noodle. He ever held the brand of Miliket in the air and it gave a possibility to enlarge the marketplace even abroad what was in 2010, the market was expanded to Dubai, and the goods were exported there. There are the results of Mr. Triet's management: in 2012, the profit of the company was VND12 billion which increased by 20% compared with 2010, and the income of workers was raised, improving their living.
What is interesting about this person and the success he got is that he has never been advertised about that in any media. At the age of 58, a load of work sometimes makes Mr. Triet feel stressed. However, the sincere respects from the working team are the encouragement that helps him to get over a hard time. Also, family is a valuable motion that he keeps working on. To him, the successful tips are always bringing the collective interests to the front, thinking as a leader, and working as a team.
Part B: Sum Up
The publication of the profile would run in is Saigon Times. Readers of this newspaper are almost businessmen so they will be interested in the profile. Many of them are foreigners. Thus there would be a change for Miliket to co-operate with foreign investors and export Vietnamese products into further countries than neighbors.
Related essays
Customer`s comment
1 days ago
My professor told me that the essay you wrote for me was the best one in the whole class! Thanks for doing such a good job. Compliments from this professor are rare!
Customer
Customer`s comment
17 days ago
Thank you for the great paper! My professor gave me a high mark for it.
Customer
Customer`s comment
30 days ago
I find your writing service to be staffed with serious professionals who understand the urgency of turning out great writing for your customers. I have ordered papers from you for a year and a half now, and each time, I have been given superb papers that were error free and interesting to read. I truly appreciate your efforts, and hope to continue to do business with you from this point forward. You deserve my loyalty, because you are certainly loyal to your customers! Wishing you all the best.
Customer
Customer`s comment
23 days ago
My experience with this service is great. I am going to continue my cooperation with you. I have to write lots of papers every semester. Therefore, I want you to assign the best writers to my orders.
Customer
Customer`s comment
18 days ago
I am so grateful that I turned to you for help with my writing. It can be tough being a non-native English speaker and trying to stay caught up with my college writing assignments that are all in English. Thanks to your marvelous examples, I have been able to piece together how to structure an essay. By following your outstanding example, I have achieved something that I did not think was possible. I owe Essays-Writer.net a lot. Thank you very much.
Customer