Free Article: Dreams and Ambitions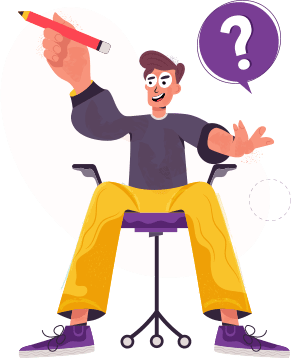 I have to write an essay, but I don't know where to start! Got same problem?
No, I know what to write!
Oh, yeah!
Probably all the teenagers dream of being a celebrity. They choose the idol to admire and hope that one day they will be on someone's poster on the wall. But African-American teens' desire, based on the lack of other possibilities, is to end the poverty in their families, see the better life and help their families live fully. Documentary Hoop Dreams illustrates the two kids, who face discrimination, financial problems and complicated relationships with their loved ones for the higher aim to become the basketball stars.
The main protagonists are William Gates and Arthur Agee, who have a common background in Chicago: parents and siblings to care, an idol Isiah Thomas, the talent to play basketball and a possibility to enter Saint Joseph High School. The grades of both boys ought to be better, but they try very hard and promise to change the situation. William was luckier to find the sponsor for his study; however, the health problem, which has led to two operations and two long periods of rehabilitation, questioned the sports career and the future. Arthur spends some time in St. Joseph's, but the financial instability of his family turned him back to the neighborhood high school. The boys were the objects of interest of many colleges, and at the end of the movie they became students there. Unfortunately, their bright stars are not going to sparkle in NBA.
First-time customers get
15% OFF
When the viewer analyses the reason for failure, the discrimination question appears first. In the lecture to African students, Spike Lee admitted "Nobody cares about you. You are black". Boys felt uncomfortable in a white students' environment in St. Joseph's because they spoke differently and lived within three-hour distance from the school among other issues. To contrast, they had supportive families that believed in them, saw the potential in their athletic abilities and were ready to refuse from some other family member's needs and desires. Because of the financial difficulties, Agee's family was left without electricity and proper food, but they did not refuse to pay the bills for a better school. This attitude is inspiring for me since both families demonstrate that they are really friendly, united and everybody works for the general aim despite the numerous problems. Financial difficulties and the desire to become far from the dangerous environment are the main reasons why the teens wanted to play in high basketball leagues.
Gates and Agee did not fulfill their dreams of becoming the basketball stars, but went to college to find the other ways to improve their lives. William said, "Even though I like playing basketball, but I want to do other things with my life". Both got families, and the American dream of being the superstar was left behind. It is the problem of numerous African people who view a lot of propaganda about American lifestyle and the success they can achieve. But the complexity of life, choices that people have to make every day as well as fate and luck sometimes go to work against the dream. What is more important is not to break the spirit and be a good father, who inspires children, just as their own parents did.
The mass media often promote the easy way of becoming successful, rich, and famous. Hoop Dreams documentary follows the way of the two boys, who are standing in front of the big basketball world, starting from the grammar school to the college. However, the life circumstances put them, their families and communities in other realities, where the discrimination, money, health, laws, and regulations have a greater impact than their desire to play basketball. Only the support of the family, prayers to God, hard work and the correct attitude to life could help them to become free from the disadvantaged areas they lived in.
Work Cited
Hoop dreams. Directed by Steve James, performances by William Gates, Arthur Agee, and Emma Gates, KTCA Minneapolis, Kartemquin Films, 1994.
Related essays
Customer`s comment
4 days ago
Thank you for your care of my essay writing assignment. I have received a wonderful paper. It is amazing!
Customer
Customer`s comment
18 days ago
Big thanks to your writing team for coming through for me with my last order. I didn't give them a lot of notice, but they were able to come up with a superb paper for me. This is the kind of service that I love. Sometimes, I get forgetful, and I forget when my paper due dates are. It is so comforting to know that I can be in a rush and contact Essays-Writer.net and that you will deliver a great paper for me, no matter what. The fact that you include an anti-plagiarism report is great, too. I appreciate knowing that my work is totally original. Essays-Writer.net rocks!
Customer
Customer`s comment
14 days ago
Essays-Writer.net is a trustworthy company that I have been using for the last couple of years. I am employed with two different companies. Needless to say, time is a continual issue. If not for your help, I would not have been able to make it through these 2 years. I have no doubt that you are absolutely the best writing company anywhere! You have bailed me out repeatedly with my written assignments. Each and every one of them has been well-written, interesting and exactly what I needed. Thank you so much for coming through for me time-after-time.
Customer
Customer`s comment
29 days ago
You just wrote another excellent paper for me. I knew that you would. You always do. Essays-Writer.net is the one company I can count on when it comes to quality writing and reliable customer service. Best wishes!
Customer
Customer`s comment
27 days ago
You guys created a dynamite PowerPoint presentation. Thanks so much. Of course, I got an A on it. It was the picture of perfection! When I gave the presentation before the class, it really captured everyone's interest. There were a lot of questions afterward, and thanks to your stellar preparation materials, I was able to answer them efficiently and easily. Thanks so very much for your help with this project. I was at a loss until I found your fantastic writing service.
Customer