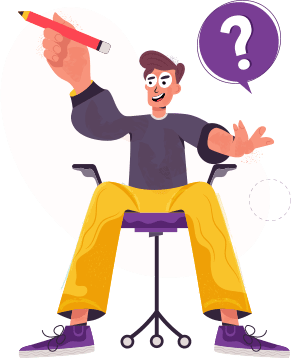 I have to write an essay, but I don't know where to start! Got same problem?
No, I know what to write!
Oh, yeah!
Tesla Motors, Inc. (TM) is a company based in America that concerns itself with manufacture, design, and also sale of mainly electric cars. In addition, it engages in the selling of components of electric powertrain vehicles. The firm commenced its operations back in 2003 when Marc Tapenning and Martin Eberhard saw the need to supply the markets with electric cars. These two businessmen played a very important role in the early development years of the company, providing the necessary funding for various aspects needed in setting up a rather emerging business market .Another key player, Elon Musk, was also involved greatly in the company's operations, becoming the chairman of the Board of Directors of Tesla Motors.
The organization's main line of operation is the production of electric cars for the general public, as well as major electric vehicle components. Some of these include battery packs derived from lithium-ion combination and electric powertrains. Most of the customers that are targeted by Tesla Motors are car enthusiasts, some of whom are fascinated by emergent and progressive technology. A large number of the enterprise's clients are those who spend a lot of money on gasoline to power their cars. Various studies have indicated that an average American uses between $2,000 and $4,000 each year on gasoline. Furthermore, some of the customers seek to avoid intense maintenance costs since electric cars never use oil lubricants for their engines. These are some of the customers that have benefited immensely from the electric products manufactured by TM.
Currently, Tesla is trading as a public company, having listed its shares on the NASDAQ, back in 2010. The fact that the firm undertook the Initial Public Offering (IPO) means that it has greatly grown and expanded since its incorporation in 2003. The IPO generated an estimated US$226 million. Before the end of 2012, the firm had sold over 2,400 electric vehicles of Tesla Roadster, which is a sports car. These models were sold in over 31 countries across the globe: namely, in Asia, Australia, and Europe. The company further offers employment to about 3,000 full-time workers in accordance with 2013 data. As such, Tesla Motors is a relatively larger organization that has gone multinational in less than five years after its incorporation (Davis, 2010).
The business model, operated by TM, is one where dealers, who normally act as middlemen, have been eliminated. This has been done through the establishment of galleries and stores, which are found in most shopping malls within the US Markets. It should be noted that using this type of business model makes the stores and galleries represent showrooms for Tesla Motors. Thus, the model is one of a direct sale from the manufacturer to customers (Daniels, 2010).
The firm also enjoys a substantial number of partners, with which it undertakes some of the company's fundamental objectives. Some of these partners are fairly-known multinational automobile brands, such as Toyota. Their partnership, which began in 2010, is concerned with the activities of electric vehicle development. In this cooperation, the two automobile manufacturers have worked together on the development of production and engineering systems as well as different parts of electric vehicles. By 2012, as a result of this partnership, Toyota released a Toyota RAV4 electric vehicle into the global car market. Another significant automobile company that partnered with Tesla Motors Company in 2007 is Daimler Motors, and their partnership entailed cooperation in the production of the Tesla Model S Sedan (Sloan, 2010).
Tesla Motors has also partnered with Mercedes to help in the production of distinctive electric cells for the Mercedes-Benz A-class series. Moreover, the firm has cooperated with Panasonic since 2010. The later is based in Japan, and its deal with TM involves the development of nickel-based lithium-ion battery cells that are to be utilized by electric vehicles. All these partnerships undertaken by TMC indicate the important role the company plays in the area of electric vehicles production. Notwithstanding, this includes the production of powertrain electric components and electric battery cell packs. This also evidences the growth the company has had and is continuing to experience (Daniels, 2010).
TMC's Mission
The firm has a mission statement, which explains and elaborates the activities of the company, and also the manner with which it has purposely served different stakeholders in their respective dealings with the organization. These stakeholders include (a) customers; (b) the company's employees; and (c) even investors that may perceive the interest to invest in the Tesla Motors in the near future. In its mission statement, the business stipulates that it seeks to speed-up the advent of sustainable transport through the initiation of compelling the mass-market electric cars to the auto industry market in the quickest time possible (Daniels, 2010).
First-time customers get
15% OFF
The human resource function within TM has played a key and extensive role in ensuring that the company grows and meets many of the already set targets and objectives. HR has played a prime role in making sure that the organization meets and fulfills its mission statement since this attribute is a crucial communication tool for any business (Hylko, 2006). It accomplished this through adoption of distinctive channels, chiefly through recruitment and training of new company employees, as well as taking care of all employee-related issues at the company. Such issues involve; rewarding employees, issues of workers' benefits and pension among others, which, if not addressed, can disorient the company's mission statement (Daniels, 2010).
To come up with a good and functioning human resources strategy, a lot of development and planning needs to be conducted. All human resources initiatives ought to be developed within a general strategy framed to meet Tesla Motors' objectives and fulfill their mission statement in one way or another. One of the human resources models that can be implemented by TM in order to overcome some of its HR challenges rests with the activities of workforce planning.
Common HR Challenges and Ways to Improvement
TM has continued to post substantially positive results over the past few years with respect to profits and revenue earnings. This was especially witnessed in the 2nd quarter releases whereby the company's revenue jumped to over US$ 405.1 million. This was a clear indication that its turnover was on a top-notch speed. This, in turn, has led to the improvement of the firm's turnover; as a result, it translated to an increased rate of production by the business. In the beginning years of operations, the automaker produced an average of 400 electric cars per week. However, by 2013, the automobile company was producing over 500 electric vehicles within a single week (Davis, 2010).
This was a marked improvement in the rates of productivity. For instance, in the first half of 2013 alone, Tesla Motors had already sold 10,500 electric vehicles the Model S Sedans. The company has put in place formidable targets in order to be attaining targets of 40,000 electric car sales by the close of 2014. This, compared to the 2,400 electric cars sales of the Tesla Roadster as of 2012, is a really great leap for TM. All these are the main sources of Tesla Motors's high turnover rates.
In relation to its current operations, the company does not have a higher employee turnover rate. The latter refers to the rate at which any firm or organization loses their employees during competition or in search of higher wages and salaries. As a company, Tesla Motors has lost a number of employees over the years. However, many of their staff tend to work-stay for relatively long periods of time. Nevertheless, even average levels of employee turnover are not economically and financially healthy, particularly for a growing company such as Tesla Motors. For this reason, it is prudent for it to incorporate certain human resource strategies to be able to tackle these employee turnover rates in the near future (Davis, 2010).
One of the human resource recommendations that the firm would need to implement address this issue is the HR strategy of workforce planning. Such framework entails a perpetual process whereby a given organization lines up most of its priorities and needs with those of its workforce (Hylko, 2006). This lining up is done to ensure that the business meets its organizational objectives. Consequently, workforce planning insures that the organization is able to adhere to distinctive production, regulatory and service requirements for operating for-profits. Workforce planning also ensures that a given business organization can access and tap suitable and newer talents within the job markets (Sloan, 2010).Such suitable new talent will enable the company under analysis to prosper in its various operations in the future. In relation to Tesla Motors, undertaking a good workforce planning will be a beneficial HR strategy set in place to oversee effective operations. The point is that it will ensure that the firm is able to meet its organizational objectives in the production and design of electric vehicles, powertrain components and electric battery packs. It will also make sure that the manufacturer may succeed and prosper in its functioning even in the future automobile market (Sloan, 2010).
Workforce planning further includes the filling up of the requests of HR, as well as conducting an analysis on the manner for which resources of a given business organization can be utilized efficiently. Moreover, the HR strategy further identifies and manages the resources available to this company. These resources are to be used for filling-up existing capacities since workforce planning also entails conducting a forecast on the capacity of employees and management of the firm. Therefore, Tesla Motors would improve so much on some of its HR challenges, especially employee turnover, by adopting the aforementioned fundamental HR initiatives, such as forecasting capacity and managing resources of the company (Sloan, 2010).
Workforce planning can at times employ strategic management initiatives in order to establish a solid work plan for improving the HR function in a given organization. In strategic workforce planning and development, a crucial link is maintained between a company's strategic and corporate objectives. It pays much attention to knowledge requirements that are essential for the constant growth, continuity, and success of a business under analysis (Sloan, 2010).
Some requirements that strategic workforce planning includes are role differentiation, adoption of newer skills, and newer demands to the organization. Furthermore, technological related requirements are a huge part of knowledge requirements that definitely have a greater impact on the HR function of any firm. In this regard, Tesla Motors can undertake key strategic workforce development and planning initiatives to address the employee turnover issues that its HR faces (Sloan, 2010).
In implementing the above-indicated HR model, TM will ensure that it sorts out its problems, emanating from a considerable employee turnover. Besides, workforce planning and development will make sure that the other HR challenges probable for the near future, such as low wages issues, are covered effectively.
Another notable HR concern that most expanding automobile companies face is the relatively unskilled labor, employed in the manufacturing and production plants (Barrick & Zimmerman, 2005). These two are some of the challenges plaguing most manufacturing industries across the entire global market. As such, it would be a prudent decision on the part of Tesla Motors' management to help secure a prosperous and successful future for the electric automaker's operations.
Conclusion
Undoubtedly, it can be ascertained that Tesla Motors is engaged with the production of electric cars and other power-train components. In order to tackle challenges associated with the employee turnover rates, it is advisable for the company to adopt the workforce planning strategy. This model will also sustain and manage the need to secure skilled labor at any given time of operations.
Related essays
Customer`s comment
30 days ago
There are a lot of custom essay papers writing services advertisement banners on the Internet. It is really hard to choose a reliable custom academic papers writing service, but I am sure this essay site is the best one. These writers did not disappoint me. The quality of writing has always been very high. It is the only service I will work with from now on!
Customer
Customer`s comment
12 days ago
I thought that essay sites could not really help anyone getting professionally written papers. However, I was wrong. This writing service demonstrates only perfect writing and professional writers. They have done a great piece of work for me.
Customer
Customer`s comment
13 days ago
My essay was done on time and by a great writer who knew what I needed. This company is known for the best writers and I have chosen it because I wanted to cooperate with professionals only!
Customer
Customer`s comment
21 days ago
Wow! I am very happy with this paper's quality. This is my first time to use a writing service, and I am so pleased that Essays-Writer.net was the one I used. I had heard that this was the route I should take. I have no doubt that the person who told me this was correct. You do fantastic work. Thanks so much.
Customer
Customer`s comment
18 days ago
Now I know where to go when I need an excellent paper written on a short notice. I am very happy with the paper your writers just produced for me. It was absolutely perfect. Please thank the ones who handled my order and let them know that I will definitely do business with Essays-Writer.net again.
Customer