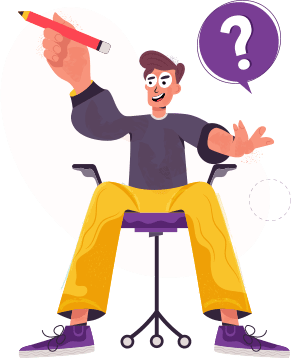 I have to write an essay, but I don't know where to start! Got same problem?
No, I know what to write!
Oh, yeah!
SWOT-Analysis of Agthia
A General Description and History
Agthia is a leading Abu Dhabi company that specializes in food and beverages and consists of a variety of brands like Alpin, Agrivita, Grand Mills, Alain, Yoplait, and Capri-Sun. Agthia was founded in 2004; therefore, it is a young organization that intends to reach its customers in both the domestic and global markets (Agthia, 2017). The company's products are essential, trusted, high-quality, and are popular in the wider Middle East, Turkey, GCC, and the UAE. The vision of Agthia is to become the most valued beverage and food organization. The mission of this company is to provide responsibly produced, nutritious, high-quality food and beverages for the customers who are committed to a healthy lifestyle (Bloomberg, 2017). The major values include being authentic, entrepreneurial, determined, and inclusive.
A major advantage for Agthia is that it focuses its attention on products and takes care of customers. This company manufactures and distributes plastic bottles and containers, yogurts, frozen baked products, fresh dairy products, frozen vegetables, fruit concentrates, tomato and chili pastes, juices, water-based drinks, drinking water, animal feeds, and flours (Agthia, 2017). All products of Agthia are healthy and safe; therefore, the company has a positive social corporate responsibility image based on its commitment to ethical decisions and choices, contribution to wellness and health, environment, and people, and providing food safety and security (Agthia, 2017). Agthia's social corporate responsibility is based on its manifesto, mission, vision, and values which are implemented with the help of the products, distribution, pricing, and promotion strategies.
How to Create a Competitive Advantage
Agthia should use market penetration and market development strategies to create a competitive advantage. Market penetration means looking for new locations to sell one's products. Agthia should not restrict itself to the UAE market, which is attractive but full of food and beverage companies (Agthia, 2017). Consequently, Agthia can try to make their products popular in European countries. As for market development, it is recommended to extend the company's target market. The organization should segment their customers according to psychographic, demographic, and geographical peculiarities because it will simplify reaching customers and understanding how to fulfill their demands (Armstrong & Kotler, 2012). Agthia should not be afraid of barriers of market entry because it has many advantages related to high profits that can be used as a future investment, experience in the food and beverage industry, and a positive corporate reputation.
First-time customers get
15% OFF
Another way to create a competitive advantage is to improve the product, price, distribution, and promotion strategies to achieve marketing perfection (Gentet, Mishra, & Mishra, 2014). Product strategy should be based on diversification. It means that Agthia should introduce new products related to a healthy lifestyle to catch customer attention. Price strategy should involve introducing low-cost and premium offers because the prices that are either exclusively high or low can scare customers. Furthermore, the distribution strategy of the company should combine both online retail and selling at stores, because younger customers use online shopping while older ones prefer buying in physical stores. Finally, Agthia should use both direct and indirect ways of promotion. The direct ways should include social networks because they are very popular now. Indirect promotion should involve sponsorships, partnerships with other brands, and other types of public relations.
SWOT-Analysis of Agthia
Strengths
1. Enough experience in both domestic and global markets
2. Focus on a healthy lifestyle of customers
3. High market share
4. Commitment to their customers with the help of product strategy
5. The use of a variety of brands
These strengths prove that Agthia has a potential for further development and growth because its experience in the food and beverage industry is a driving force for innovation in terms of product strategy. Moreover, Agthia promotes a healthy lifestyle, only creating high-quality products that are based on safe and healthy ingredients. It means that the company can extend its market as a healthy lifestyle brand into a fashionable trend among young people. Agthia's high market share is a result of proper marketing strategies and usage of a variety of brands (Scott, 2011). Furthermore, this company sells both food and drinks; therefore, it has diverse customers.
Weaknesses
1. High loan rates
2. Reliance on a variety of suppliers
3. Strong focus on the domestic market
4. The variety of brands that can confuse customers
These weaknesses do not definitively prove that Agthia is less competitive as compared to its rivals. However, they signify that the company should move forward and increase its sales and profits to stop depending on investors and loaners. Furthermore, it should change its focus from the domestic to the global market, because it is a way of expanding locations and customers (Scott, 2011). Finally, a big number of brands can confuse the customers, because they can lose the connection between these brands and ignore some products that belong to Agthia while ignoring others.
Opportunities
1. The increase in sales and incomes
2. Finding new markets
3. The growing demands of customers
4. Innovation and technological advancements
These opportunities show that Agthia has areas for improvements and development; therefore, it should not miss its chances to innovate and change marketing and business strategies to remain competitive and sustainable in the market. The company should increase its income by improving the marketing mix, segmentation, targeting new audiences, and introducing new products (Armstrong & Kotler, 2012). Before finding new markets, Agthia should study the locations where a healthy lifestyle is popular and where customers consider the corporate social responsibility of organizations (Jobber, 2010). The growing demands of customers are related to the quality and diversity of products; therefore, it is necessary to make products that will fulfill customer needs.
Threats
1. Intensive competition
2. Customer complaints and lawsuits
3. External business risks
4. Economic barriers
These threats show that the food and beverage industry is challenging and highly competitive. Consequently, intensive rivalry is inevitable because there are many experienced organizations as well as new entrants in the segment. Nevertheless, Agthia should not change its product strategy; it should sell products of high quality to avoid negative feedback. Moreover, the company should study the external risks related to the political, economic, and socio-cultural aspects because they can prevent the company's progress (Tollin & Vej, 2012). Finally, the company should be sensitive to the economic barriers because they can be spontaneous and unpredictable like inflation and changes in currency rates.
Free formatting
Free revision (within 2 days)
Free title page
Free bibliography
Free outline (on request)
Free email delivery
Free formatting
We Guarantee
Quality research and writing
BA, MA and PhD degree writers
Complete confidentiality
No hidden charges
Never resold works
Complete authenticity
24/7/365 Customer Support
Paper Format
12pt. Times New Roman
Double-spaced/Single-spaced papers
1inch margins
Any citation style
Fully referenced papers
Up-to-date sources
Related essays
Customer`s comment
15 days ago
You guys created a dynamite PowerPoint presentation. Thanks so much. Of course, I got an A on it. It was the picture of perfection! When I gave the presentation before the class, it really captured everyone's interest. There were a lot of questions afterward, and thanks to your stellar preparation materials, I was able to answer them efficiently and easily. Thanks so very much for your help with this project. I was at a loss until I found your fantastic writing service.
Customer
Customer`s comment
10 days ago
Dear Writer 36821, I was very pleased with the assignment you did for me before, which is why I asked for you again. Once again you did not disappoint! You did an excellent job and my teacher was really impressed with my writing skills (or should I say your writing skills?). Thank you so much for your help and support. Cheers.
Customer
Customer`s comment
6 days ago
Your ingenious writers have, once again, saved the day. I just got my 3rd A+ this year, thanks to that last term paper they wrote for me. Essays-Writer.net is the very best. Best Regards!
Customer
Customer`s comment
11 days ago
I was irritated because of my research papers assignment. I even could not sleep at night. Moreover, I did not have proper experience and free time to work on my writings. This essay site is my hero! You helped me coping with all my writing problems! I became more confident as I received the highest grades! I cannot express all my emotions about this. Thank you!
Customer
Customer`s comment
2 days ago
I am so grateful that I turned to you for help with my writing. It can be tough being a non-native English speaker and trying to stay caught up with my college writing assignments that are all in English. Thanks to your marvelous examples, I have been able to piece together how to structure an essay. By following your outstanding example, I have achieved something that I did not think was possible. I owe Essays-Writer.net a lot. Thank you very much.
Customer